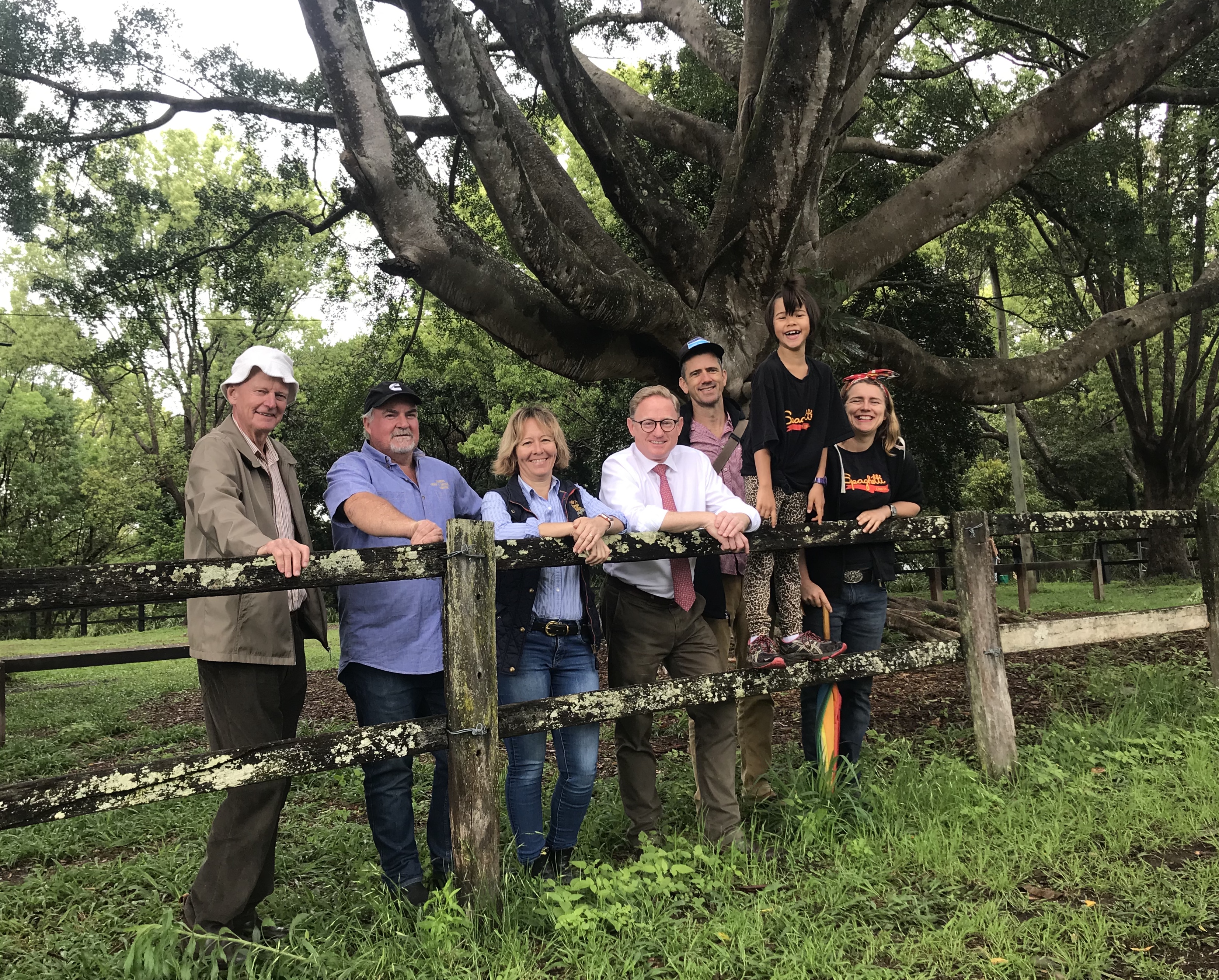 The Mullumbimby Showground will undergo upgrades thanks to $36,000 in NSW Government funding announced today.
Nationals Parliamentary Secretary for Northern NSW Ben Franklin made the funding announcement which will go towards conserving the showground's five fig trees, upgrading fencing and to improve drainage in the cattle ring.
Mr Franklin said that local shows and showgrounds are pivotal for regional communities.
"Annual shows provide an opportunity for our hard working community members to be recognised for their continued work, particularly in the pastoral, agricultural and horticultural industries," Mr Franklin said.
"Last year we celebrated the 110th Mullumbimby Show. This is an incredible milestone and is testament to value and importance the show is for our community.
"Having the best quality showgrounds ensure our community can continue these celebrations for years to come and that is exactly what the funding announced today will do."
Mr Franklin said part of the funding will go towards improving safety and security at the showground by upgrading the fencing and gateway as well as for drainage in the cattle ring.
"Sections of the current fence have degraded over time and are in need of a renewal, and this funding will allow for the fencing as well as the gate to be updated which will allow better security at the showground," Mr Franklin said.
"We have also provided funding for the implementation of a conservation action plan for the five showground fig trees.
"We know that one of these trees has been identified with a fungal infection. Through this action plan, a halt can be put on the infection and the health of these remaining four trees can be ensured.
"I look forward to this iconic Mullumbimby venue continuing for many more years."
The funding is part of the NSW Government's Crown Reserve Improvement Fund.