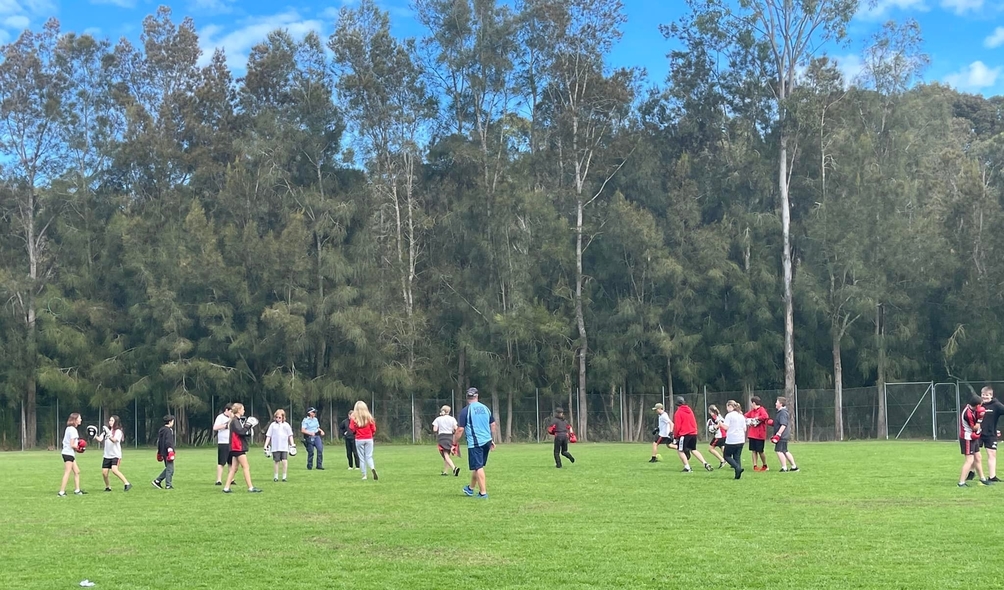 A pilot sport project is giving young people in rural and regional NSW the chance to have a say in how they participate in physical activity.
The Regional Active Youth Program is jointly funded by the NSW Government's Office for Regional Youth and Office of Sport.
Minister for Sport Stuart Ayres said the Regional Active Youth Program has been a game-changer for regional youth.
"Sport and active recreation can provide many benefits, but some young people do not participate in organised sports due to a lack of confidence, motivation or previous negative experiences," Mr Ayres said.
"The Regional Active Youth Program empowers them to get active and try sports and activities that they may not otherwise have done, and as an added incentive, participants can use Active Kids vouchers to cover the costs of the activities."
Minister for Regional Youth Ben Franklin said the participant-led program is being piloted on the NSW South Coast, Mid North Coast and the Central West for young people between the ages of 11 to 15, allowing them to identify which sports and activities they would like to get involved in.
"The Regional Active Youth Program involves school camps, outreach and after school programs that empower regional young people to be more active and try new sports in a fun and social environment," Mr Franklin said.
"Under the program, students identify which sports and activities they would like to participate in through 'co-design' sessions with NSW Office of Sport staff, who then connect them with local providers.
"COVID-19, lack of motivation and feeling isolated in regional communities can be barriers for young people to take part in sport, so giving regional youth the chance to choose how they want to play is a great way to encourage them to get active."
Batemans Bay High School is one school which has been participating in the project.
Principal Paula Hambly said students recently returned from a three-day camp at Berry Sport and Recreation Centre where they participated in mountain biking, team rafting, bushwalking, archery and navigational exercises.
"The camp was a huge success, enabling our students to connect with each other and enjoy themselves, with most of the group agreeing that team rafting was their favourite activity," Ms Hambly said.
"Sport is not only a chance to get fit and healthy, it's also a great way for young people to connect and enjoy themselves while boosting their wellbeing and learning new skills that they'll have with them for life."
For more information, visit nsw.gov.au/ActiveYouth.