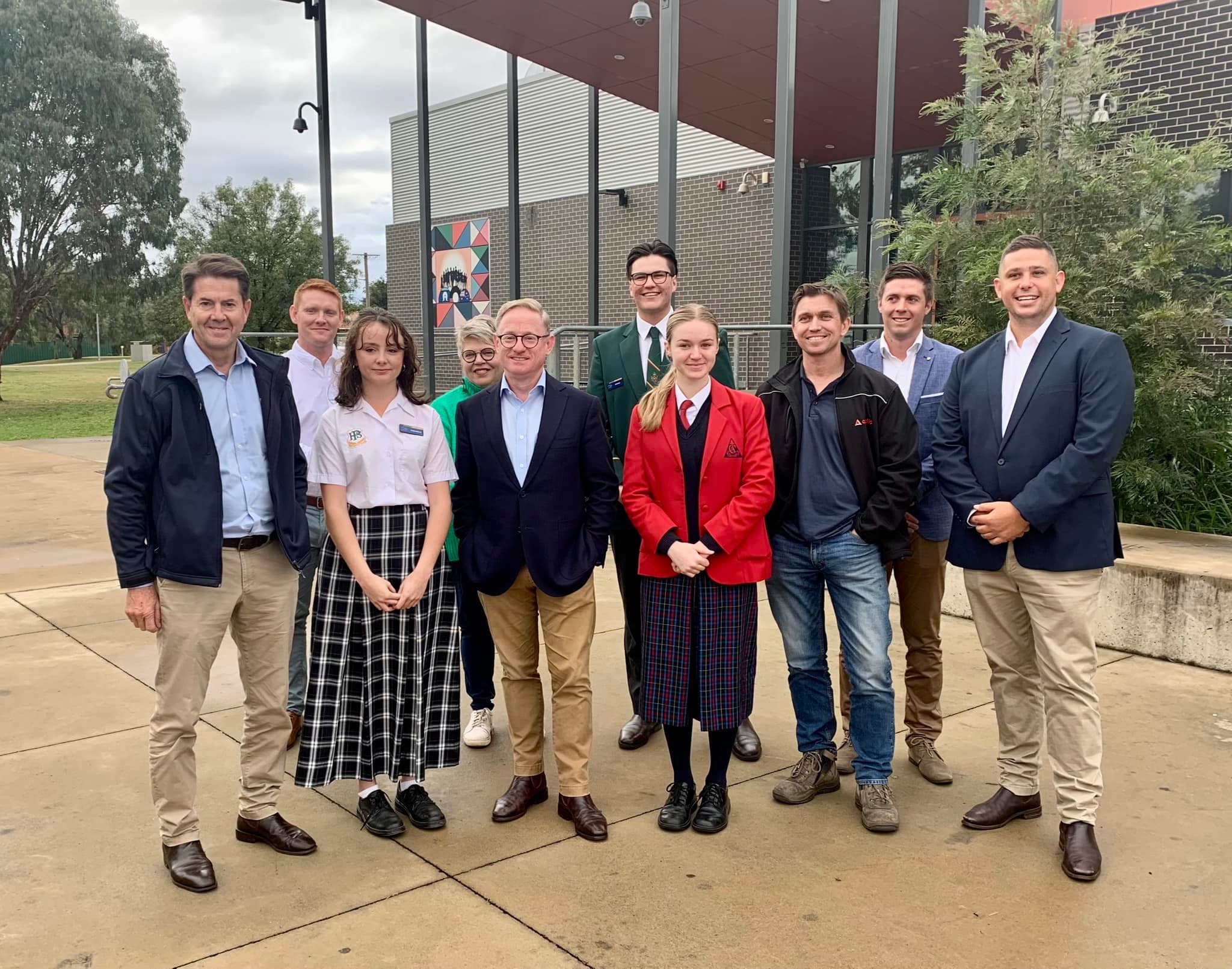 Former students from high schools across rural and regional NSW will return to their roots to inspire the next generation of school leavers, thanks to the NSW Government's new Regional School Alumni Events Program.
The $100,000 initiative will support regional secondary schools to hold events where former students talk about their time at school and what they've achieved since leaving.
Minister for Education Sarah Mitchell said schools play an important role in the community, particularly in regional towns.
"Creating and supporting networks of past and present students from individual rural and regional schools is a fantastic way to build local confidence, skills and knowledge," Ms Mitchell said.
Minister for Regional Youth Ben Franklin annouced the program in Tamworth and said it will provide young people with improved skills and knowledge to navigate pathways into training, work and further education.
"It can be overwhelming when you're about to finish school and you're trying to choose a career path, which is why I am so proud to announce this program to provide inspiration and practical tips from people who once walked the same school halls," Mr Franklin said.
"The Regional School Alumni Events Program will improve the transition into the workforce for young people by providing opportunities for them to hear from former students who have already navigated a range of options and can talk about their experiences.
"Seeing examples of local success is so important in inspiring our young people to take up opportunities and try new careers – you can't be what you can't see, and we want our regional youth to see that anything is possible."
Member for Tamworth Kevin Anderson also attended the announcement and said under the scheme, schools can apply for funding of up to $2,000 to facilitate the running of an event.
"This could cover catering, venue hire, teacher release, administration and any other costs involved in running a successful event," Mr Anderson said.
"This is an exciting opportunity for school students to hear from former students who have already walked the path to further training, work and education, and I can't wait to see the benefits that the Regional School Alumni Events Program will bring."
The Regional School Alumni Events program is funded by the Office for Regional Youth and adminstered by the NSW Department of Education, while the program idea came from the Regional Youth Taskforce.
Applications open from 5 May 2022 and close on 30 September 2022, to enable events to be held until 30 November 2022.
The program is open to all government and registered non-government secondary schools in regional NSW.
For more information, go to: https://www.nsw.gov.au/regional-nsw/regional-youth