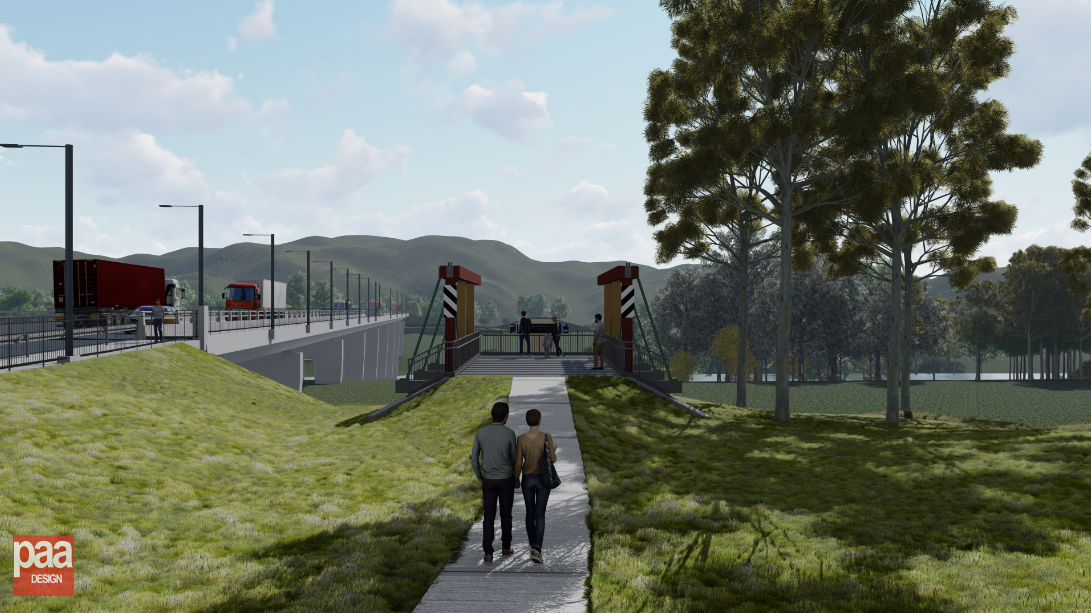 Timber from the old Tabulam Bridge is being repurposed by local community groups, as final touches on its $48 million replacement bridge are being laid.
Minister for Regional Transport and Roads Paul Toole said with the new Clarence River crossing on the Bruxner Highway opened to traffic in September, the focus was now on commemorating the history and significance of the old bridge in the adjacent park.
"The new concrete dual-lane bridge is already delivering safer, more efficient journeys for the 1300 motorists who cross this river each day," Mr Toole said.
"But we know how important the old bridge was to locals, which is why we've worked with local councils and organisations to donate some of the recycled timber that was safe to repurpose.
"Some of the timber has already been delivered to Kyogle and Tenterfield councils for their bridge maintenance work, some will be installed at the Casino and Tenterfield museums, and both the Tabulam preschool and primary school are planning to use the timber on future projects."
Member of the Legislative Council Ben Franklin said now that main contractor Georgiou Group had completed work on site, Transport for NSW would focus on finishing work to commemorate the old bridge.
"This includes using a section of a truss to build a viewing platform in a new park on the eastern side of the river, and using salvaged elements in two replicas to be installed on the new bridge," Mr Franklin said.
"We are also working with local stakeholders, including the Chauvel Foundation and local Aboriginal community, to develop stories and artwork of cultural signage to be installed in the park.
"This project has been a real community effort, creating 40 full-time jobs and supporting 25 local suppliers and contractor while work was carried out, and we'll continue to work closely with locals as we complete the final touches."
The project is being funded by the NSW Government's Bridges for the Bush program. For more information about this project, visit nswroads.work/tabulambridge.