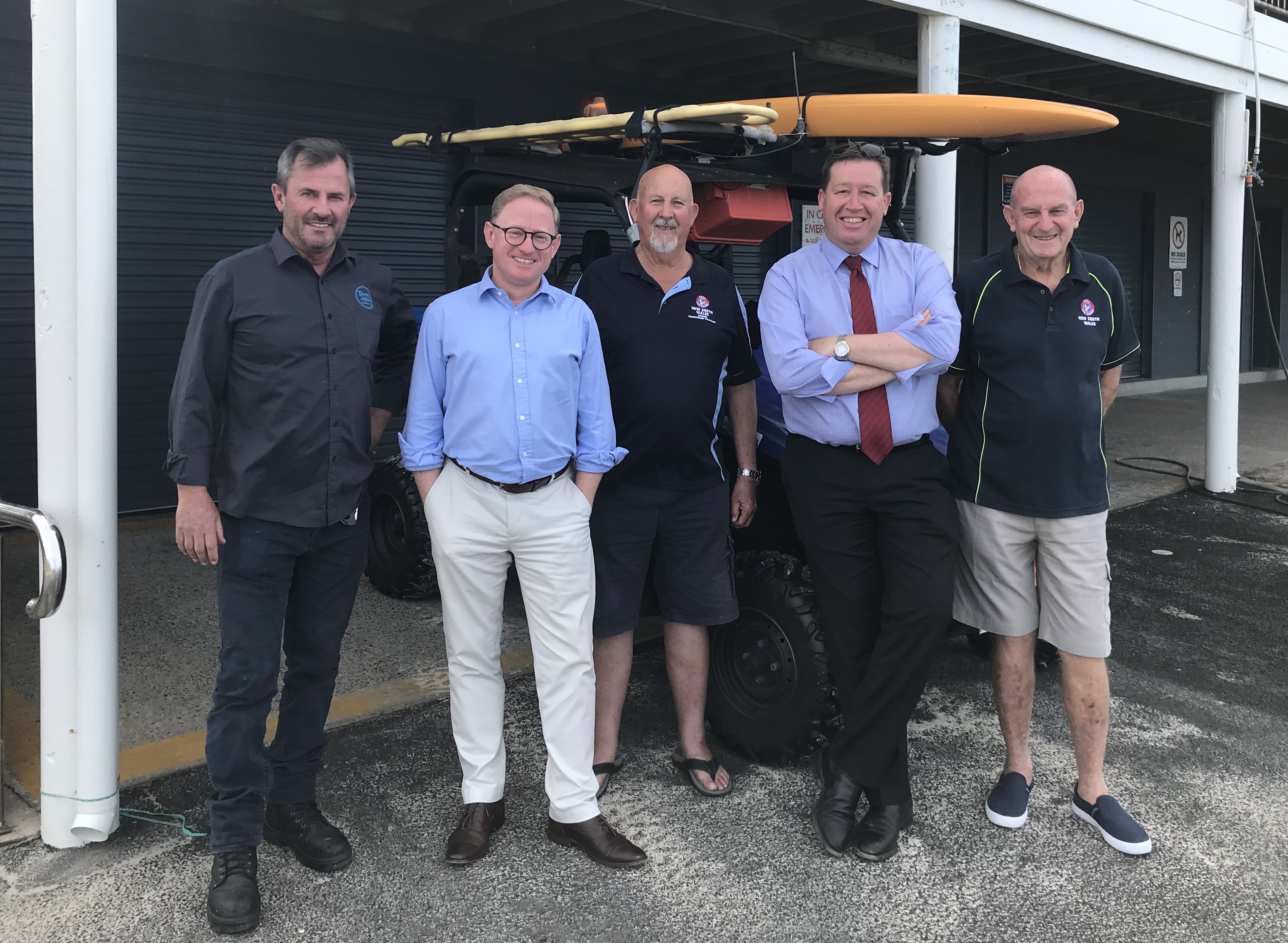 The Lennox Head Surf Life Saving Club will receive $25,700 in NSW Government funding to install a new lift that will increase accessibility at the clubhouse.
 Minister for Police and Emergency Services Troy Grant, and Nationals Parliamentary Secretary for Northern NSW Ben Franklin made the funding announcement today while inspecting current upgrades at the club.
 Mr Franklin said surf life saving clubs and their members are icons on the North Coast.
 "Surf clubs are not only a surf life saving and sporting hub for the community, they are also a social centre, particularly here at Lennox Head," Mr Franklin said. 
 "It is important that surf life saving club members, visitors and every member of the Lennox Head community can access the clubhouse. That is why are delivering this funding today.
 "The $25,700 in NSW Government funding will allow the club to install a new inclined platform lift so that mobility impaired visitors can access the first floor of the clubhouse.
 "I have worked closely with NSW Deputy Premier John Barilaro, to ensure we can deliver this funding. The Deputy Premier and I, along with the whole NSW Government is backing the Lennox Head Surf Life Saving Club."
 Mr Grant said the NSW Government is proud to be getting behind NSW surf life savers and their clubs to help support their important role in the community.
"We know that clubs like the Lennox Head Surf Life Saving Club are the centre of coastal communities," Mr Grant said.  
"I'm so pleased we've been able to deliver this funding today, and that's thanks in no small way to the strong advocacy of the local Nationals representative, Ben Franklin.
"Ben knows how important this club is for the region, and that is why he has ensured the NSW Government has made this investment to allow everyone to access the clubhouse all year round."