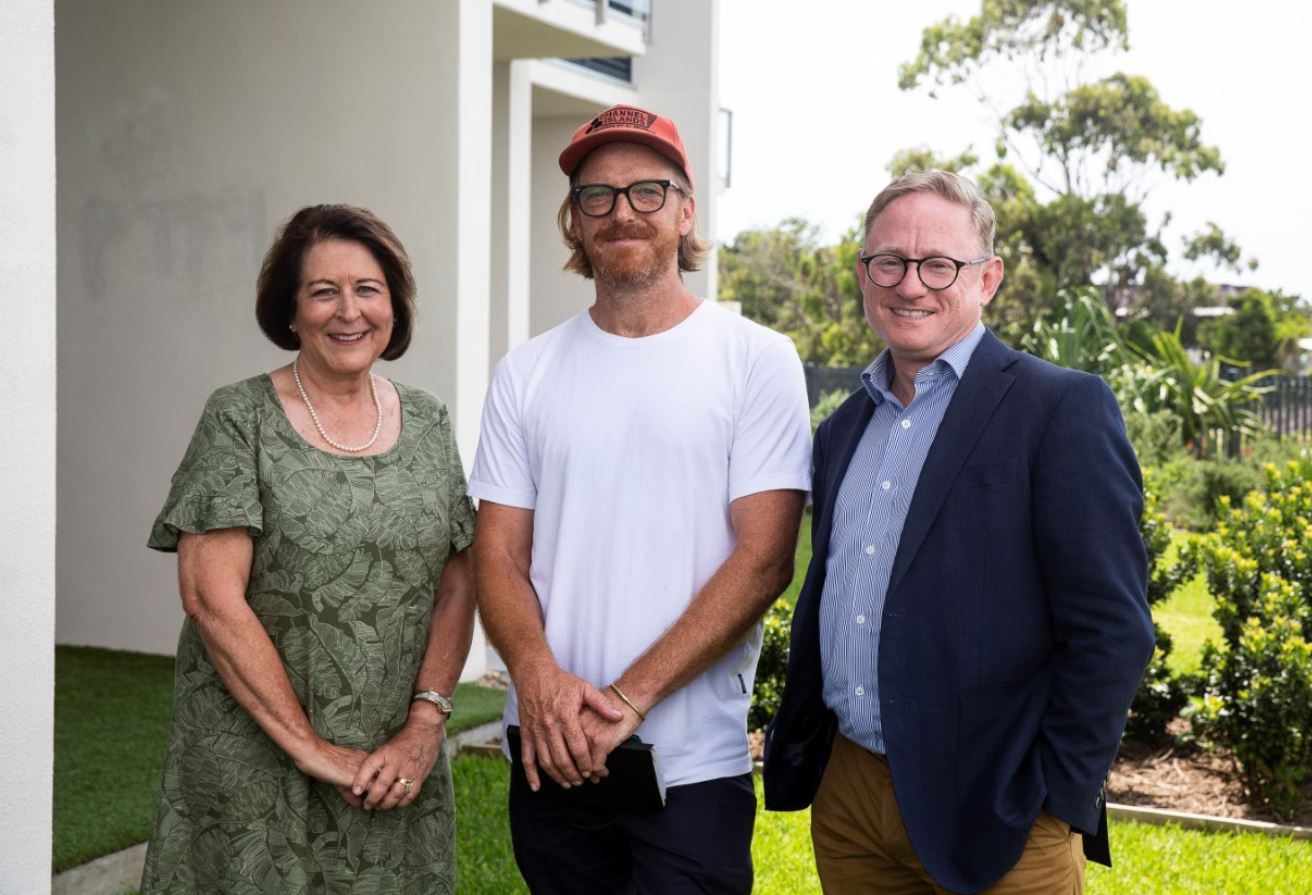 One of Australia's premium visual effects companies is relocating its operations from Byron Bay to Ballina and expanding its products for the film and TV industries, thanks to the NSW Government's Regional Job Creation Fund.
Parliamentary Secretary for Energy and the Arts Ben Franklin said a $1 million grant will help Cumulus VFX relocate to a purpose-built facility in Ballina, capable of accommodating up to 50 sustainable local jobs on the North Coast.
 "This grant will see Cumulus VFX move to a larger, purpose-built facility with the latest visual effects technology, allowing the company to employ more staff and take on larger projects, as the industry flourishes in NSW," Mr Franklin said.
"Following an influx in big budget Hollywood movies being filmed in Australia, the company is also looking to offer training and employment opportunities to local youth interested in learning the art, securing the future of the industry in NSW."
Deputy Premier and Minister for Regional NSW Paul Toole said the $130 million Regional Job Creation Fund aims to create more than 6,500 new direct jobs in regional NSW by providing incentives to expand and keep operations in regional areas.
"Regional NSW is the engine room of the state and helping companies like Cumulus VFX expand its operations stimulates local and regional economies, boosts livelihoods and creates local employment opportunities," Mr Toole said.
"Providing businesses with the opportunity to fast track their growth plans and expand their operations means they can increase their production, attract more investment and create new jobs today, which is great news for the local economy.
"Setting businesses up for success helps the local community grow and new jobs mean more people earning a wage and spending their pay packets in local stores, cafés, restaurants and on local goods and services," Mr Toole added.
Cumulus VFX is a trusted supplier of post-production visual effects to the film and television industry, both locally and internationally, and the move to Ballina follows an increase of films being shot in Australia and an increase in demand for competitive professional post production services locally serving clients globally.
"This investment from the Regional Job Creation Fund represents not only financial support and stimulus to our growing company and industry but validates the talent and ambitions of our local regional creative community to create a world leading hub for professional screen services. Cumulus VFX is proud to be part of the driving force for sustainable growth in our region and most importantly a provider of job opportunities and career pathways," said Cumulus VFX Founder and CEO, Will Gammon.   
As a result of the funding, Cumulus VFX will create 50 new jobs expanding its current team to 75 staff.
"This funding boost will assist in the enhanced attraction and servicing of clients in Australia and internationally and is a pivotal first step in accelerating our strategic partnership with Byron Studios through the development and provision of critical infrastructure for the post production and Visual Effects sector in the Northern Rivers," Mr Gammon said.
The Regional Job Creation Fund supports eligible businesses with grants to purchase new equipment, expand facilities, acquire technology, create new production lines or establish businesses in regional NSW.
Round one of the Regional Job Creation Fund has now closed. A second round will open in early 2022. For more information, visit investregionalnsw.com/RJCFund.