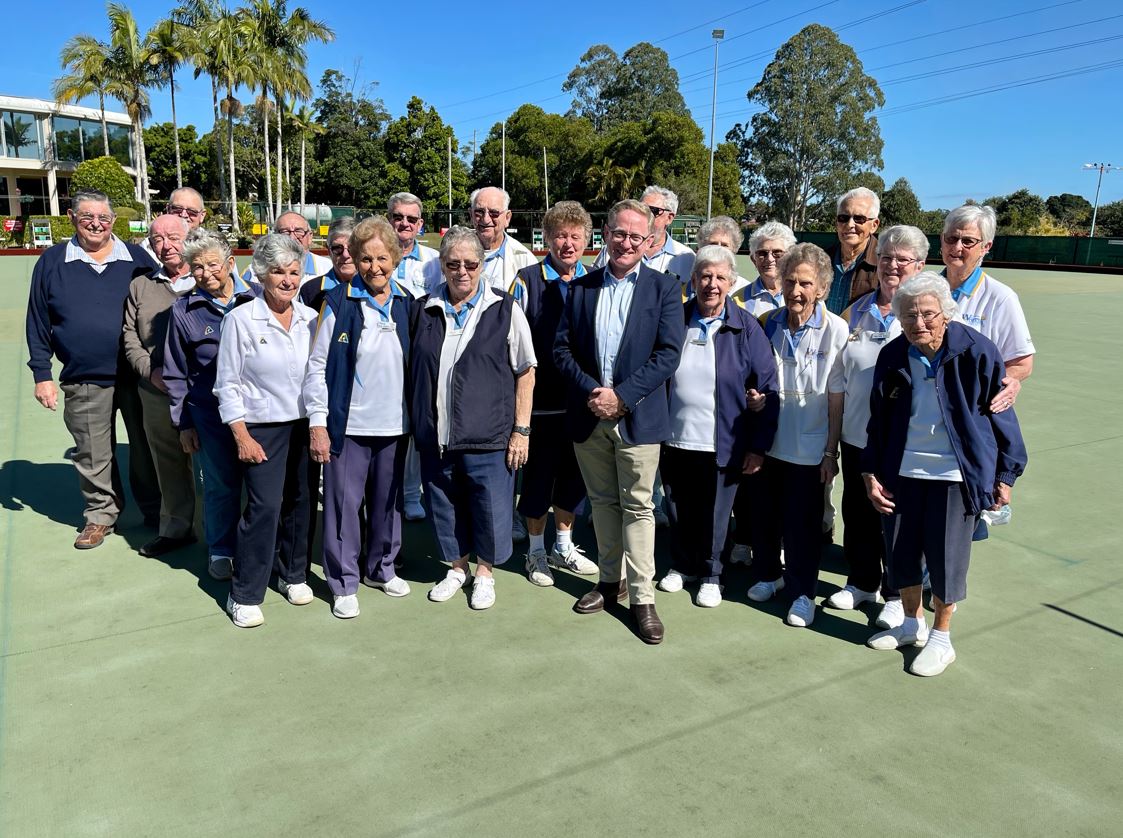 Lismore Workers Sports Bowls Club is receiving $311,700 from the NSW Government to install a new synthetic needle punched mat and construct a retractable shade cover over the bowling green.
The Regional Sport Facilities Fund is helping local organisations provide sporting infrastructure that will meet the current and future needs of the community and encourage participation in local sport.
Local Nationals Member of the Legislative Council Ben Franklin said this was a major boost for Lismore.
"Bowls is a game that can be played and enjoyed by any age group and it is becoming an increasingly popular activity both socially and competitively. To have a brand new mat that will meet the needs and expectations of current and future players is fantastic," Mr Franklin said.
"The retractable shade cover will also be ideal to ensure players can enjoy the game whilst protecting them from the harsh sun in summer.
"The Club is at the heart of the local community and is the choice gathering spot for many meetings, social events and celebrations. The new mat and shade cover will make the club an even better place to come together and I'm sure locals are already looking forward to bowling on the new green."
                                                                                                                                                                                                                                                                                                                                                                                                                                                                                                                                                                                                                                                                                                                                                                                                                                            Minister for Sport Natalie Ward said the Regional Sport Facility Fund will help promote healthy lifestyles across regional NSW while stimulating local economies and boosting employment.
"The NSW Government recognises investing in new and existing sports facilities plays a vital role in improving the health and wellbeing of NSW residents," Mrs Ward said.
"The Regional Sport Facility Fund will promote improved health and wellbeing, and create a construction boom across regional NSW as part of the NSW Government's multi-billion-dollar infrastructure pipeline."
The grant was part of Round One of the NSW Government's Regional Sport Facility Fund which will see $50 million awarded over two years for new and upgraded sports facilities in regional NSW.
The Regional Sport Facility Fund provides grants to councils, local sporting bodies, NSW State Sporting Organisations, State Sporting Organisations for People with Disability, National Sporting Organisations and private enterprises.
Further facilities in the region to be funded include:
Albert Park Lismore – $872,885 for accessibility improvements
Mullumbimby Brunswick Valley Football Club – $431,954 to upgrade the playing surface of the field and replace existing floodlights with sustainable LED lights