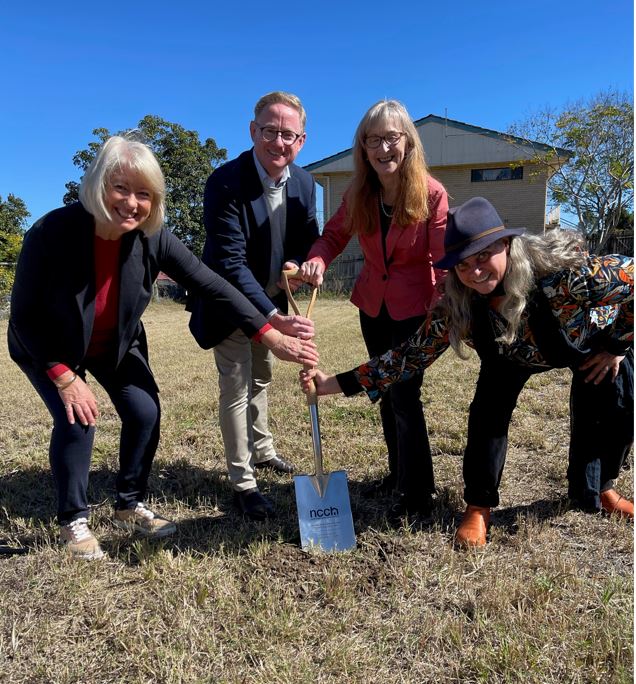 30 new social and affordable homes will be built in the heart of Lismore thanks to a partnership between the NSW Government and North Coast Community Housing.
Local Nationals Member of the Legislative Council Ben Franklin said the $8.5 million project would deliver safe and secure housing to be built at the rezoned hospital precinct.
"Social and affordable housing is so important for our region and the NSW Government is focusing on providing support to people who need it most," Mr Franklin said.
"Partnering with North Coast Community Housing is a great example of the Government working with organisations on the ground who know the needs of the community best.
"This project will see the construction of 20 x 2 bedroom units and 10 x 1 bedroom which will provide homes for those who need it most and change lives."
The project is partly funded through the NSW Government's Community Housing Innovation Fund. North Coast Community Housing will receive $2 million from the Fund and will contribute $6.5 million to the Lismore development.
Minster for Families, Communities and Disability Services Alister Henskens said the development would include a mix of social housing, affordable housing and Specialist Disability Accommodation.
"A safe and secure home is the foundation for people to live happy and healthy lives" Mr Henskens said.
"This partnership between Government and the non-government sector will deliver brand new homes for the people who need them most, close to shops and key services."
North Coast Community Housing CEO John McKenna said the project would help alleviate housing stress by providing a significant boost to housing options.
"The mixed tenure development is aimed at addressing three issues in the current housing market by offering ten of the units for sale, four Specialist Disability Accommodation units, five units at an affordable rent for key workers and eleven units for those most in need of social housing," Mr McKenna said.
The project is expected to be complete by late 2022.