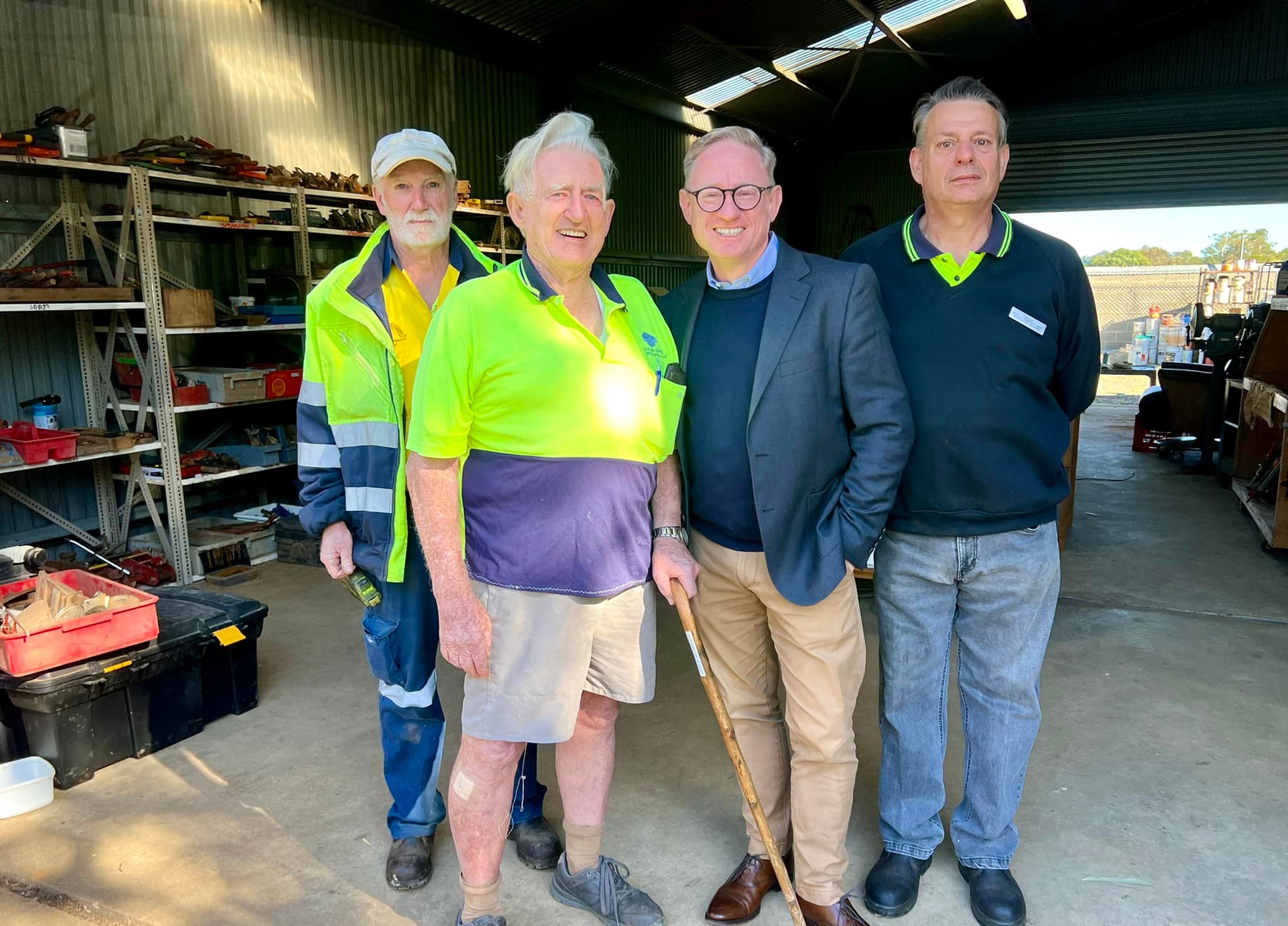 The Men's Shed initiative is getting a funding boost on the NSW North Coast, providing practical support, specialised services and a safe and friendly environment to men across the region.
A $110,000 grant will see the construction of a new branch of the Men's Shed in the town of Drake, while a further $80,000 is helping relocate the existing Lismore branch to a new and improved location on Industry Drive.
Minister for Aboriginal Affairs, the Arts and Regional Youth Ben Franklin said the communities have worked hard to make the dream a reality.
"The Men's Shed movement is a positive initiative that helps reduce isolation and loneliness, promotes positive mental health and can assist people in learning new skills and making new friends," Minister Franklin said.
"Having a purpose-built structure in a town like Drake will bring the community closer together. By expanding on the location in Lismore, it will help promote inclusivity and attract new members.
"These communities have worked hard in establishing these sheds, and I know it will have a long and lasting positive impact for all locals."
Minister for Lands and Water Kevin Anderson said the Lismore upgrades will see improvements at the new site including disability access and amenities, laying of concrete slabs, a shipping container for storage, and installation of an awning.
"The NSW Government, has transferred a 1,593 square metre property, including a 282 square metre building, to Lismore City Council for community use and to accommodate Lismore Men's & Community Shed," Mr Anderson said.
"Men's Sheds are places where men can hang out with mates, learn to build things, pass on skills and give back to their local community, and upgrades as significant as this will only strengthen that bond.
Lismore City Mayor Steve Krieg said the Men's Shed upgrade is welcome news for the community.
"Following the devastation of the floods earlier in the year, it is more important than ever to have facilities like the Men's Shed which are imperative for mental well-being," Mr Krieg said.
"It has been a long road to get the Lismore Men's Shed back up and operating and I would like to congratulate all those involved who made this happen."
Australian Men's Shed Association NSW president John Sharples said the projects would empower men.
"We have more than 370 sheds in NSW with about 20,000 members and this stimulus funding will make a big difference," Mr Sharples said.
"By improving infrastructure and making workplaces better and safer, we will be able to create a supportive environment that provides opportunities for members to contribute to their Men's Shed and the wider community."