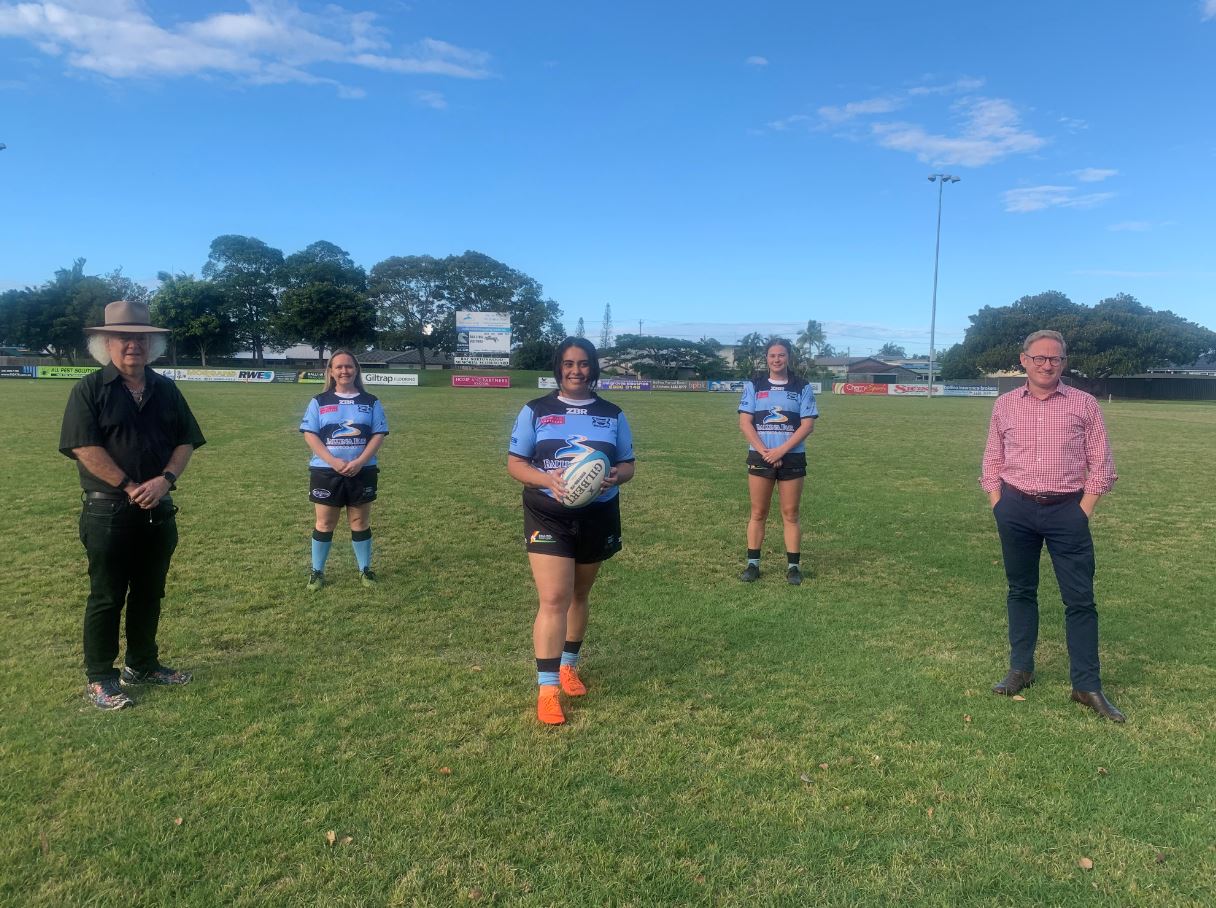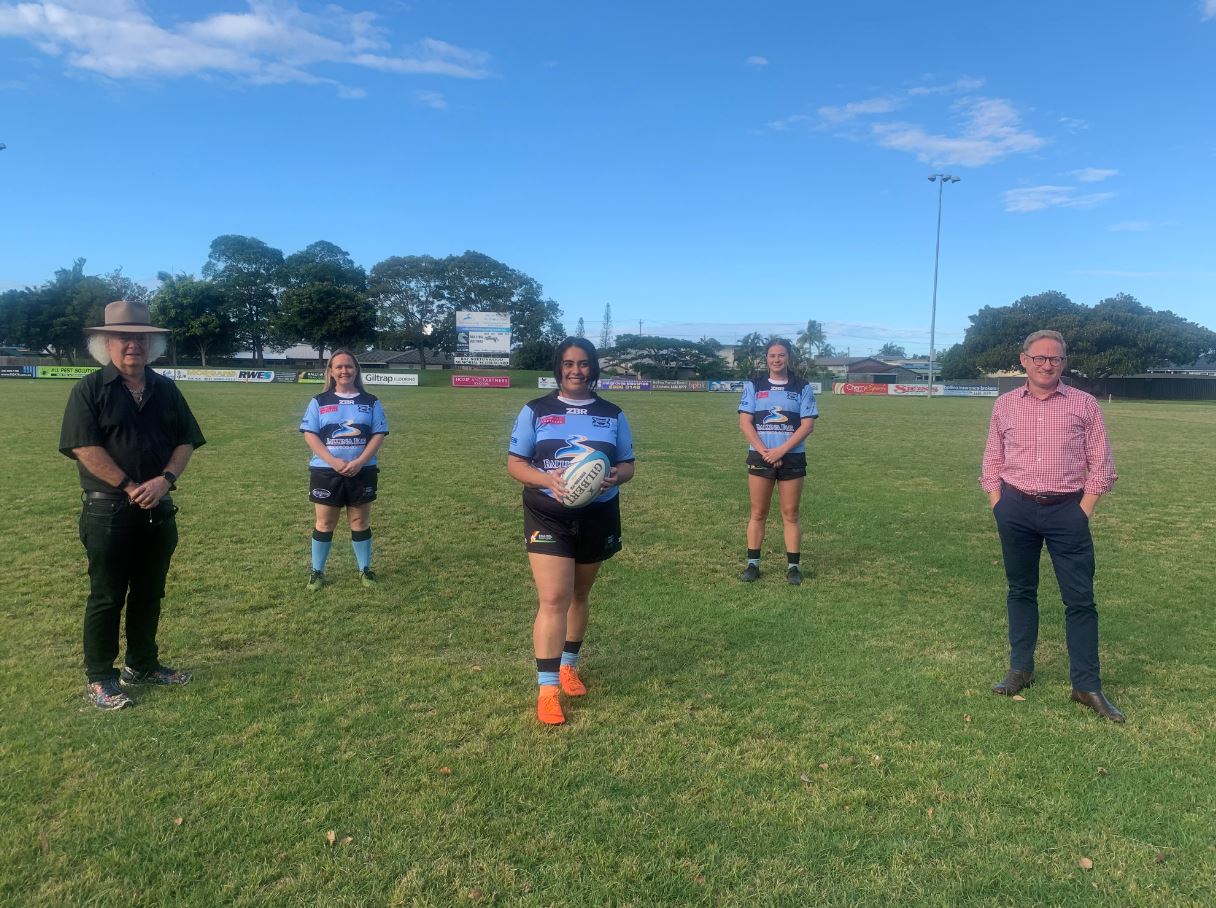 Women participating in Rugby in Ballina will soon have their own showers, toilets and change rooms, thanks to funding from the NSW Government.
This is a win for the Seahorses and future competitors that come to Ballina, making the facilities modern, accessible and easier for women to play rugby in Ballina.
Nationals Member of the Legislative Council Ben Franklin said this was great news for the club, and great news for women looking to get involved in the sport.
"I'm delighted that Ballina Rugby Club will be able to build an amenities block for women," Mr Franklin said.
"There is a great increased interest and participation from women to play rugby, and it's really important that the Club is able to provide facilities for women to be able to play and compete locally.
"The new facilities will put Ballina Rugby Club at the forefront of inclusivity in sport in the Northern Rivers and make sure the game is a welcome place for all to watch, play and enjoy."
Mr Graham Steele, Life Member and Project Manager of the Ballina Rugby Club said the grant will help continue to advance women's rugby.
"Women's Rugby has seen a remarkable advancement locally in recent times, particularly following the successes of the Australian National Sevens Team on the international scene. The administrators of Far North Coast Rugby have recognised this interest and now include a women's competition running concurrently with the senior men's competition," Mr Steele said.
"The funding announcement by the Hon Ben Franklin MLC will enable Ballina Rugby Club to better cater for its female players and visiting teams by the construction of dedicated women's change rooms, showers and toilets.
"These modern amenities will be constructed using contemporary design and materials and reflect the inclusive policy of the club."
The grant has been fully funded by the NSW Government and the Club will receive $259,729 to build the amenities block.
The Northern Rivers has seen an increased number of female players register to play in 2020 and although there may be unfortunate disruptions to the season due to COVID-19, these new facilities will ensure the 2021 season will be better than ever and fully cater to all players.