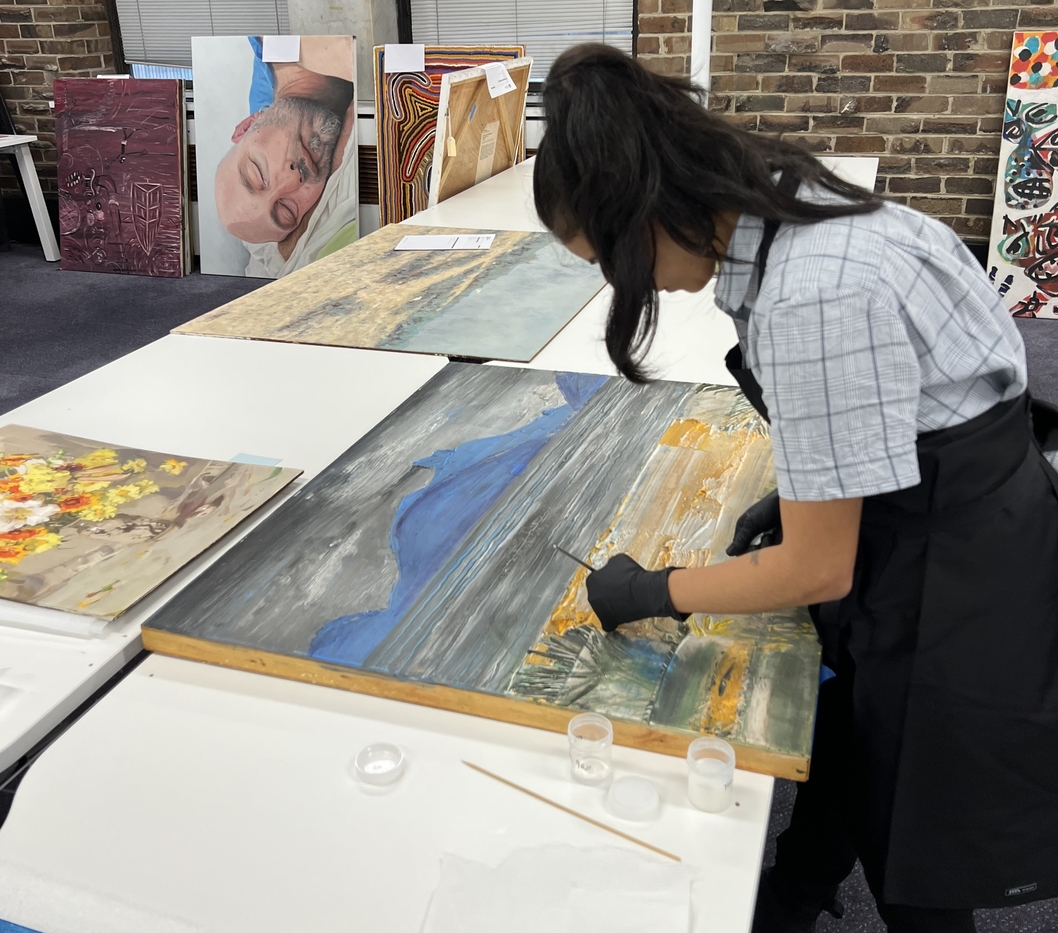 One of Sydney's best-loved public buildings is being given a new lease on life as a creative hub offering some of the state's brightest arts, screen and creative talent an exciting new space to rehearse in, collaborate and develop new content.
The heritage-listed Registrar General's Building (RGB) within Sydney's Macquarie Street East (MSE) precinct will now house creative professionals, and feature a dedicated space for repairing and restoring flood damaged collections from the Lismore Regional Gallery and the Richmond River Historical Society.
Premier Dominic Perrottet said repurposing the historical building is part of the plan to transform Macquarie Street into a vibrant cultural precinct.
"Many historical buildings in the heart of Sydney are overlooked and unappreciated and this is a chance to breathe new life into them," Mr Perrottet said.
"It's a golden opportunity to celebrate our diverse history, showcase the city's culture and attract a new league of visitors."
Minister for Planning Anthony Roberts said it is vital to provide arts, screen and cultural organisations with a new home following the impacts of the past two years.
"Repurposing the Registrar General's Building as a temporary cultural space enables organisations like Sydney Youth Orchestras, one of the first tenants to move in, to thrive and get back to doing what they love," Mr Roberts said.
"To have spaces so centrally located means members of these organisations also have easy access to public transport, which is such an important consideration when looking for rehearsal venues."
 Minister for the Arts Ben Franklin said the NSW Government is committed to supporting arts, screen and cultural organisations by providing centrally located spaces for them to operate and develop new work. 
"RGB Creative provides much needed spaces for the state's arts and cultural sector to create exciting new works, plan, and rehearse," Mr Franklin said.
"Making the building a shared space for arts, screen and cultural organisations will not only provide essential accommodation support to the sector, but will contribute to the continued activation of the Sydney CBD.
"Using the Registrar General's Building as a place to restore water-damaged collection items from Lismore will allow for these important pieces to return back to public view more quickly, and help bring tourists back into the Northern Rivers."
 Founder and Director of The House that Dan Built, Danielle O'Keefe said finding a new home in the RGB has allowed her organisation to look to the future and plan again.
 "After such a long period of being isolated and working remotely, the relief of having our administrative and creative teams working in the same space has fostered a shift in our focus from wrestling with logistics, to creation and expansion," Ms O'Keefe said.
 "Inviting guests and artists into the RGB, with such beautiful views and expansive rehearsal spaces, right in the heart of Sydney, is encouraging collaboration and affirming that art and artists will be respected here."
 RGB Creative features 12 cultural organisations including the Art Gallery of NSW, the Australian Haydn Ensemble, Collins and Turner, Endangered Productions, Incognito Art Show, Monkey Baa Theatre Company, Studio Gilay, Sydney International Piano Competition, the Sydney Writers' Room, Sydney Youth Orchestras, The House that Dan Built and Music in the Regions. 
The conservation is being supported by specialist staff from the state's cultural institutions including the Art Gallery of NSW, The Museum of Applied Arts and Sciences, the Australian Museum, State Archives and Records Authority and Sydney Living Museums and the State Library of New South Wales.