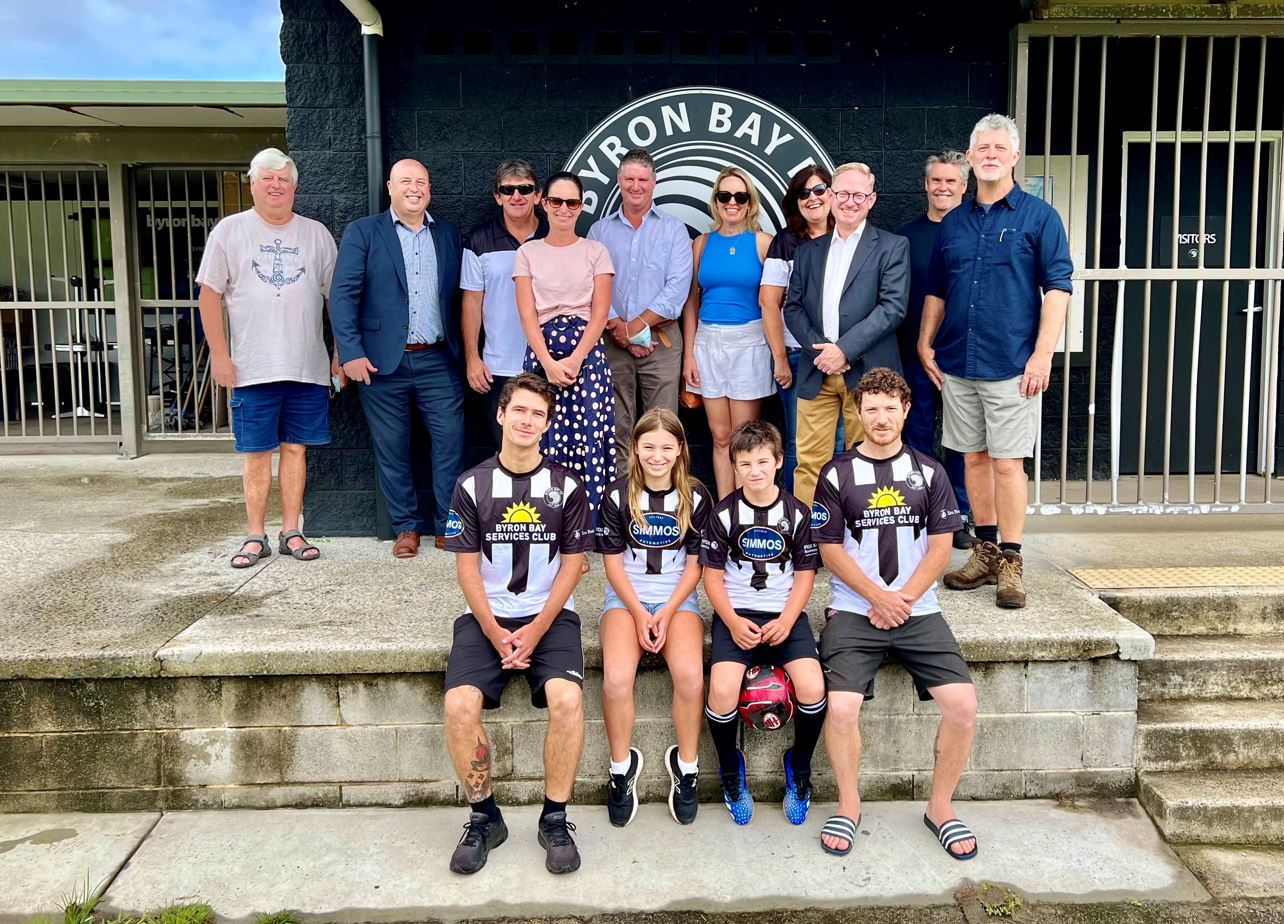 Byron Bay Football Club will soon be able to begin a full renovation of their clubhouse thanks to $414,943 from the NSW Government's Stronger Country Communities Fund.
A brand new second story will be added to the Clubhouse to provide the best possible experience to members, visitors and the wider community.
The renovations will also focus on ensuring more women have the opportunity to play for the Club.
Minister for Regional Youth Ben Franklin said the renovations would be a game-changer for the Club.
"Junior, youth and men's and women's teams will soon have a brand new, modern and fit for purpose sports facility to enjoy and make the Byron Bay FC and even better club to be a part of," Mr Franklin said.
"The add-on will be more accommodating to all teams and will have dedicated facilities for women to encourage more female players to get involved in the game.
"The funding will also mean the Clubhouse can be FFA & FIFA compliant to be a 'live site' which will allow streaming of all games in the 2023 FIFA Women's World Cup to be held right here in Australia.
"As Minister for Regional Youth, I am excited about the possibilities and opportunities this will openup for more young people, especially young women."
Dedicated and modern changeroom and bathroom facilities for women helps remove the barriers women may face to getting involved in local sport and opens up the opportunity for growth at a local and higher competition level.
Byron Bay Football Club said this project supported the Club's ethos and would make them stronger moving into the future.
"The football game we play in the Bay is all about the team, and the club we run is the same; amazing individuals coming together to create a hub for the local community to be as one. The NSW Government and this grant are now part of this great team.
"We are an inclusive club open to all and our future Clubhouse will only make us stronger."
Byron Bay FC also intends to make the renovated venue available to other community groups and organisations for hire to help support local events and fundraisers.
The Stronger Country Communities Fund is delivering new and upgraded facilities, infrastructure and programs that make a big difference to everyday life for people in coastal and country towns across the state.
Since 2017, the Stronger Country Communities Fund has invested over $500 million into regional NSW to support upwards of 1,900 local projects.