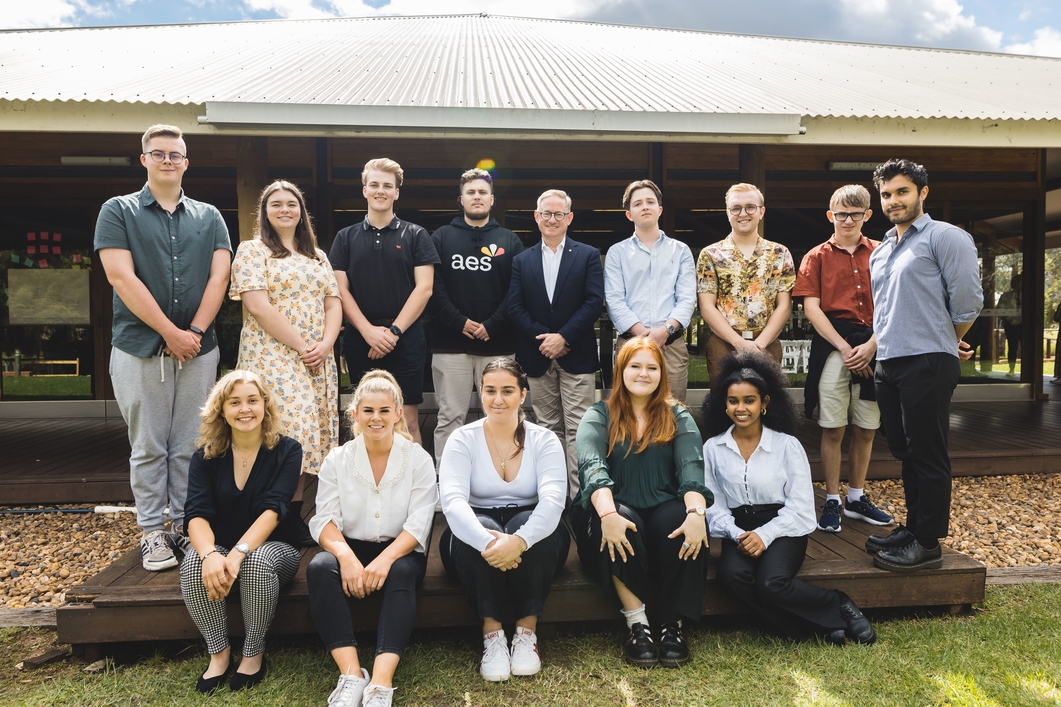 New members of the third annual Regional Youth Taskforce have met for the first time at Dubbo Zoo to discuss important issues affecting young people in regional NSW.
The taskforce provides policy and operational advice to the NSW Government to advance the needs of young people in the bush.
Minister for Regional Youth Ben Franklin met with members to discuss their vision and listen to insights, and said the talk provided valuable feedback on how the state Government can support regional youth entering the workforce.
"The transition from school to work can be challenging, and it's important young people are given the opportunity to improve their skills for emerging industries, particularly as the economy bounces back from the impacts of natural disasters and COVID-19," Mr Franklin said.
"The Regional Youth Taskforce is imperative in ensuring the voices of young people in regional NSW are continued to be heard, and there's no better way for the state Government to be informed on matters affecting young people living in regional and rural NSW than to hear from them directly."
The meeting included a workshop with Jillian Kilby, Founder and CEO of The Exchange, a Dubbo based social impact innovation organisation that focuses on community and co-working.
Taskforce members worked with Ms Kilby to look at the challenges facing young people in regional NSW, and a range of solutions were put forward for further consideration.
Taskforce member Kane Stewart from the Riverina Murray region said the meeting was an incredible chance to meet other like-minded young people from across the state.
"Our first meeting provided me with an opportunity to get a clearer insight into the issues young people in regional areas face," Mr Stewart said.
"Meeting Minister Franklin has shifted the way in which I will tackle future issues, and I look forward to the change we will make together."
The meeting at Dubbo Zoo was the first of four official meetings planned for this year.
Minister for Western NSW and Member for Dubbo Dugald Saunders said the members discussed topics relating to the four pillars of the Regional Youth Framework.
"The pillars of wellbeing, connectivity, work ready, and community are the core priority areas of the NSW Government to support young people living in the regions," Mr Saunders said.
"The Regional Youth Taskforce puts young people living in the regions first, and I want to thank the new members for their enthusiasm and commitment to building a better state for regional youth."
To find out more, visit nsw.gov.au/RegionalYouthTaskforce