East Ballina Lions Club has been given an important boost after their shed burned down a week and a half ago with Nationals Parliamentary Secretary for Northern NSW Ben Franklin today announcing $12,500 in funding for the Club.
"It is utterly devastating to have seen the East Ballina Lions Club lose their shed and equipment during the recent fire in Ballina," said Mr Franklin.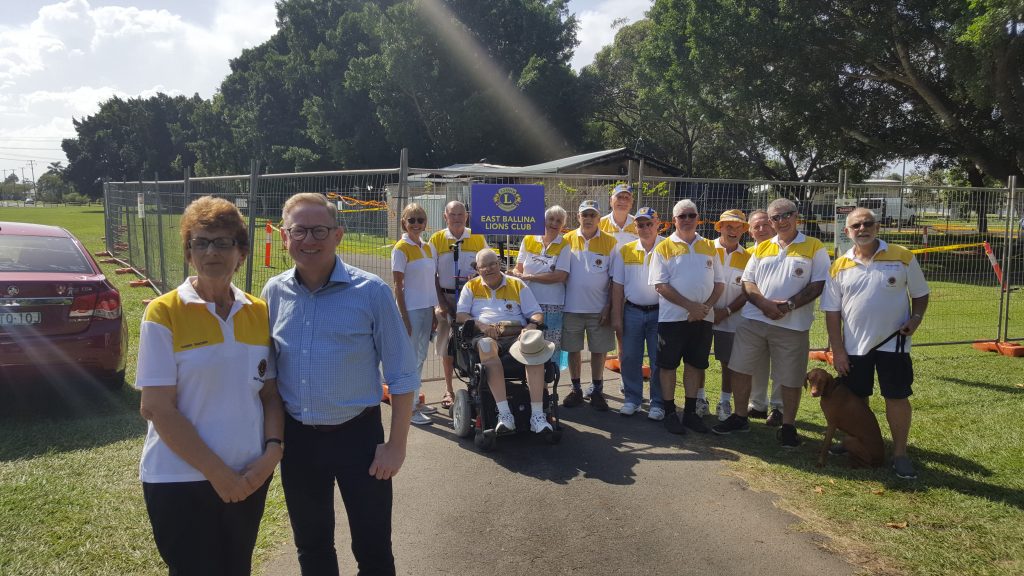 "This Club is the backbone of East Ballina, from their BBQ's at the Ballina Markets through to their fund raising efforts for our community."
"The NSW Liberal & Nationals Government wants to ensure this remarkable group gets back up and can continue their wonderful work for our region. That is why we are providing $12,500 to assist the Club with replacing their equipment."
Mr Franklin announced the funding today after joining the members of the Club to inspect the site of the fire which burnt down the Club's shed and equipment.
"It is heart breaking to see the devastation caused by the fire, particularly with the Club losing not only their shed, but also their BBQs, trailer and equipment," said Mr Franklin.
"However it is the moments like this that demonstrate the generosity of our community. The support for the Club since the fire has been outstanding, and I am delighted that this Government can join with our community in supporting this incredible organisation."
"This is our way of saying thank you. Thank you to the Club who has always been there to support each and every member of our community."