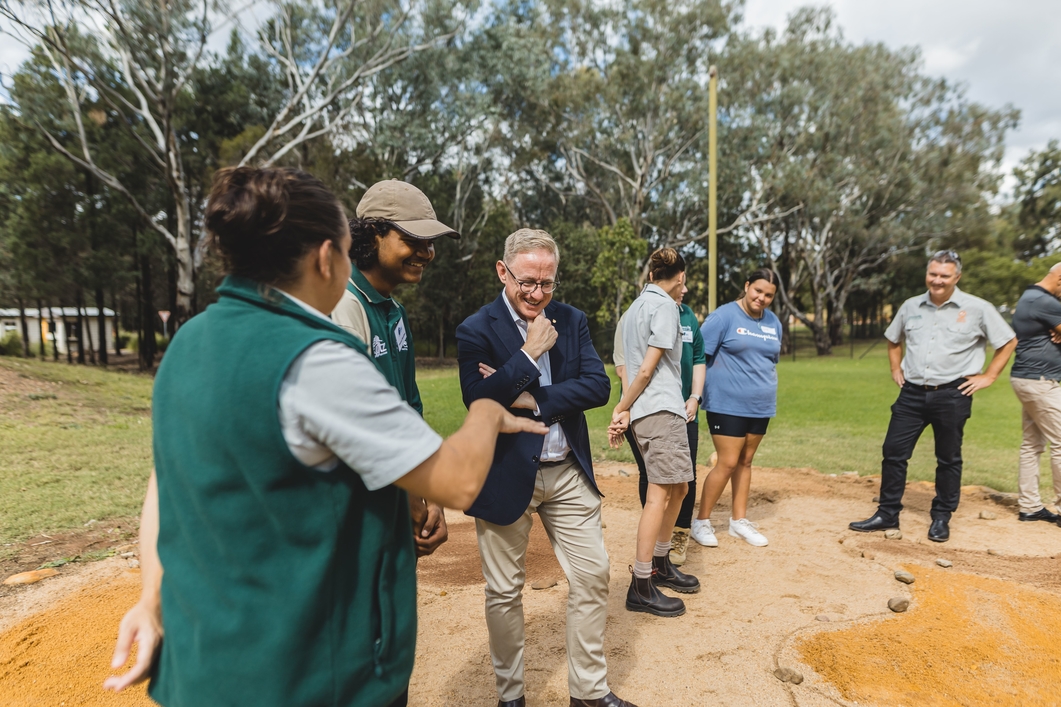 A new development program aimed at providing mentoring opportunities and insights into Aboriginal and Torres Strait Islander culture will be offered to students in Dubbo.
The program will be delivered to students in Years 8 and 9 thanks to $254,000 in funding from the NSW Government to support a Wiradjuri Country initiative at Taronga Western Plains Zoo.
Minister for Regional Youth and Aboriginal Affairs Ben Franklin announced the Birrany and Malungan Program, Wiradjuri words for 'young man and young woman', at Dubbo Zoo.
Mr Franklin said the program will see young people participate in activities providing training in key focus areas of animal husbandry and care, horticulture and hospitality.
"Students can choose a key focus area and work with the Taronga Training Institute to gain a certificate of attainment which can later lead to a qualification in their chosen area," Mr Franklin said.
"This program will improve school engagement and enhance skills for employment by building confidence in identity, teaching students about Aboriginal culture and a range of skills, including how to care for and protect a range of Australian Native Wildlife."
Minister for Education and Early Learning Sarah Mitchell said the program is focused on building community involvement, cultural knowledge, and a connection to Country through hands-on conservation and animal care activities.
"The Birrany and Malungan program will help initiate clear pathways to employment or further training and help to re-engage students with education to overcome the patterns of disadvantage," Mrs Mitchell said.
"Each student will also receive a 12-month Youth at the Zoo membership at a discounted rate to further support ongoing engagement and training opportunities.
"This is an exciting project and I look forward to seeing the valuable opportunities it will unlock for Dubbo youth."
Minister for Western NSW, Minister for Agriculture and Member for Dubbo Dugald Saunders said having greater access to the zoo will support ongoing education and training opportunities.
"This will help students lay the foundations of an exciting career that will instil a sense of achievement, boost their confidence, and help them grow and evolve in a fun and rewarding learning environment," Mr Saunders said.
The program will begin on April 27 2022 and will be delivered by Taronga Western Plains Zoo Community and Cultural team. The funding was provided by the NSW Office for Regional Youth and Department of Education.
For images of the announcement click here