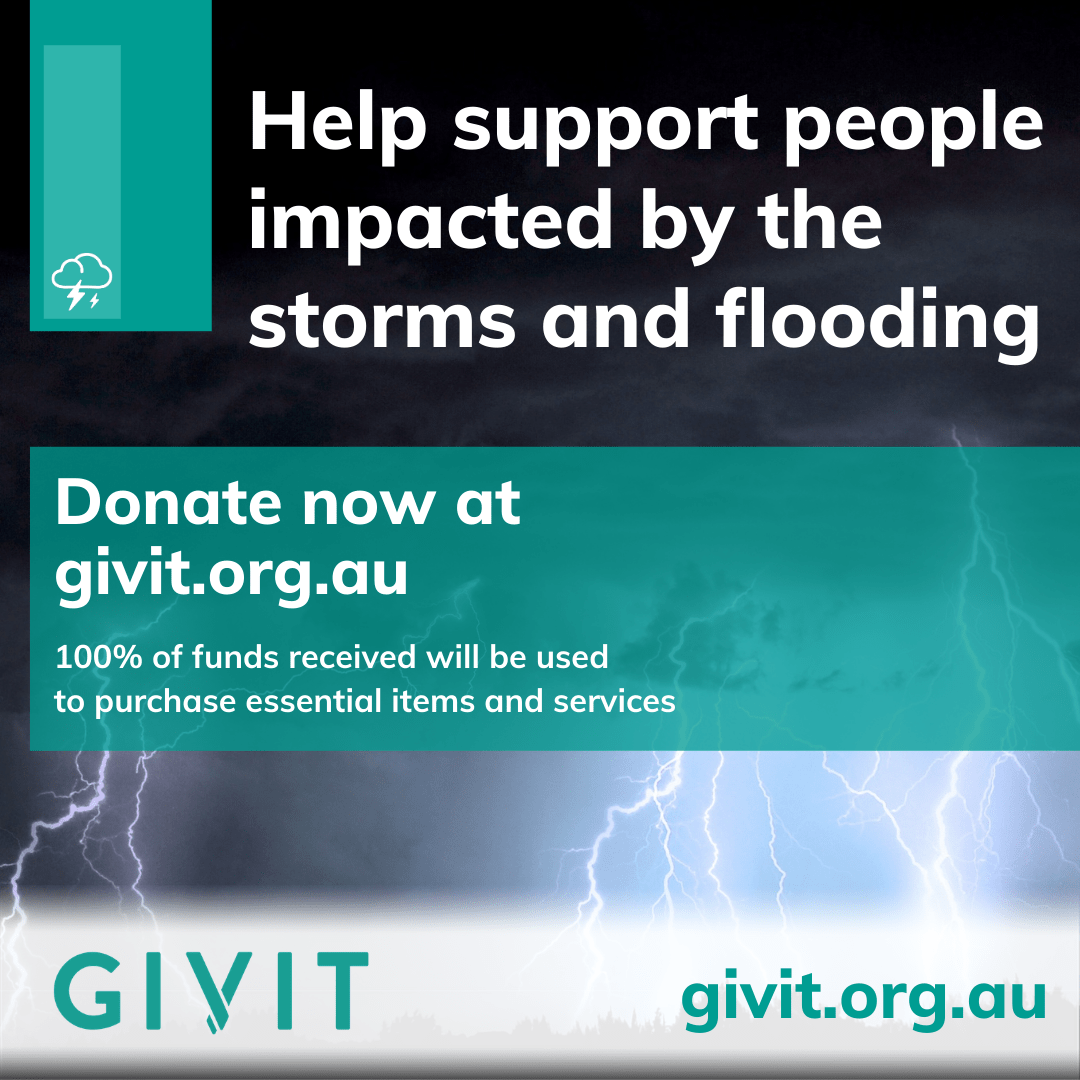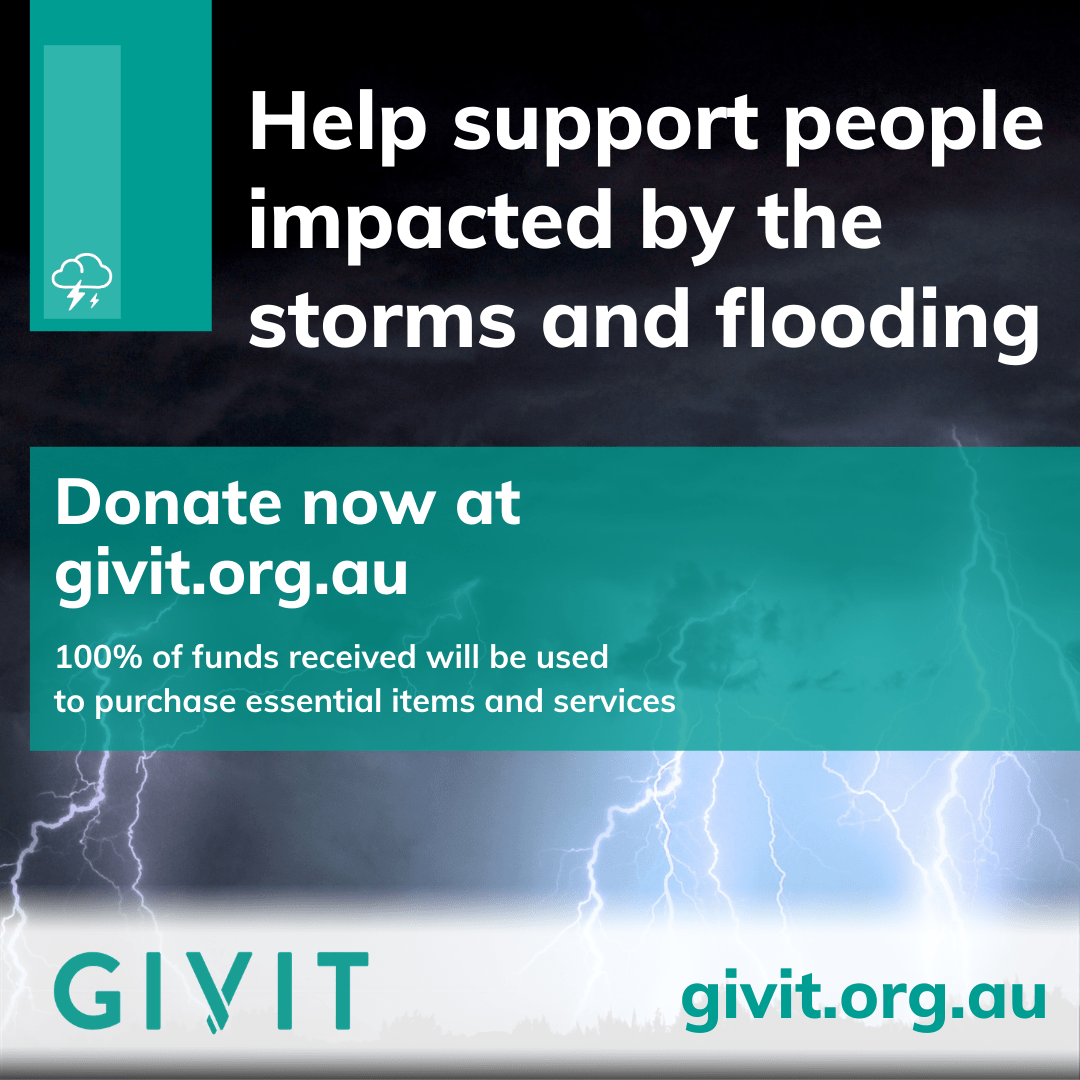 A Natural Disaster has been declared in NSW due to extreme flooding and weather events occurring across the State.
In response, the NSW and Federal Governments have announced disaster recovery assistance is now available in many North Coast local government areas known as the Disaster Recovery Funding Arrangements (DRFA).
The NSW Government is also mobilising GIVIT, which is a state-funded organisation that helps coordinate donations of food, clothing, household goods and volunteers to assist those who have been impacted by this natural disaster.
Minister for Emergency Management David Littleproud said the storms and floods have caused widespread damage across the impacted council areas.
"This is a serious event with heavy rainfall, severe winds and widespread flooding, resulting in a high number of flood rescues, damage to roads and properties and a large-scale, multi-agency response led by the NSW SES," Mr Littleproud said.
New South Wales Minister for Police and Emergency Services David Elliott said communities experienced significant disruption due to heavy rainfall and flooding.
"As NSW continues to deal with this serious weather event, this announcement will help reassure those already affected that there is assistance available to cover the costs associated with the operational response and support households, small businesses, primary producers, not-for-profit organisations and councils as they continue to repair the damaged assets and essential public assets, such as roads," Mr Elliott said.
Local Nationals Member of the Legislative Council Ben Franklin has welcomed the announcement of disaster assistance provided through the jointly funded Commonwealth-State Disaster Recovery Funding Arrangements (DRFA) as well as the efforts of GIVIT.
"We know our community is resilient to disaster, but when the worst occurs it is a relief to know that there is help available," Mr Franklin said.
"People across our region and across NSW are really hurting right now and it is wonderful that funding and support has been mobilised so quickly."
Assistance available under the DRFA may include:
help for eligible people whose homes or belongings have been damaged
support for affected local councils to help with the costs of cleaning up and restoring damaged essential public assets
concessional interest rate loans for small businesses, primary producers and non-profit organisations
freight subsidies for primary producers, and
grants to eligible non-profit organisations.
The following Local Government Areas on the North Coast are currently eligible for assistance under the DRFA:
Clarence Valley
Coffs Harbour City
Kempsey
Mid-Coast
Nambucca Valley
Port Macquarie Hastings
Port Stephens
Tenterfield
Important Emergency Contact Information
Mr Franklin said we are at a critical time across the state and reminded the community to stay safe and follow the advice of Emergency Services.
"If it's flooded, forget it. It is never safe to drive or walk through flood waters so please take every precaution if you must be out on the roads," Mr Franklin said.
"But if you find yourself in trouble, please do not hesitate to contact the NSW SES on 132 500 or Emergency Services on Triple-Zero (000)."
To stay up to date on the latest emergency service information, follow the NSW SES on social media and visit the website at ses.nsw.gov.au
If you're in an area where internet service is difficult, tune in to your local ABC Radio channel for the latest updates.
Byron Shire Council's Emergency Dashboard has all local emergency service information from the SES, RFS, NSW Police and Bureau of Meteorology as well as real-time advice on local conditions and can be accessed online at: https://emergency.byron.nsw.gov.au/
Follow your local Shire Council on social media for updates on conditions in the local area.
How to support others or access assistance:
For information on personal hardship and distress assistance, contact Service NSW on 13 77 88. To apply for a concessional loan or grant, contact the NSW Rural Assistance Authority on 1800 678 593 or visit www.raa.nsw.gov.au