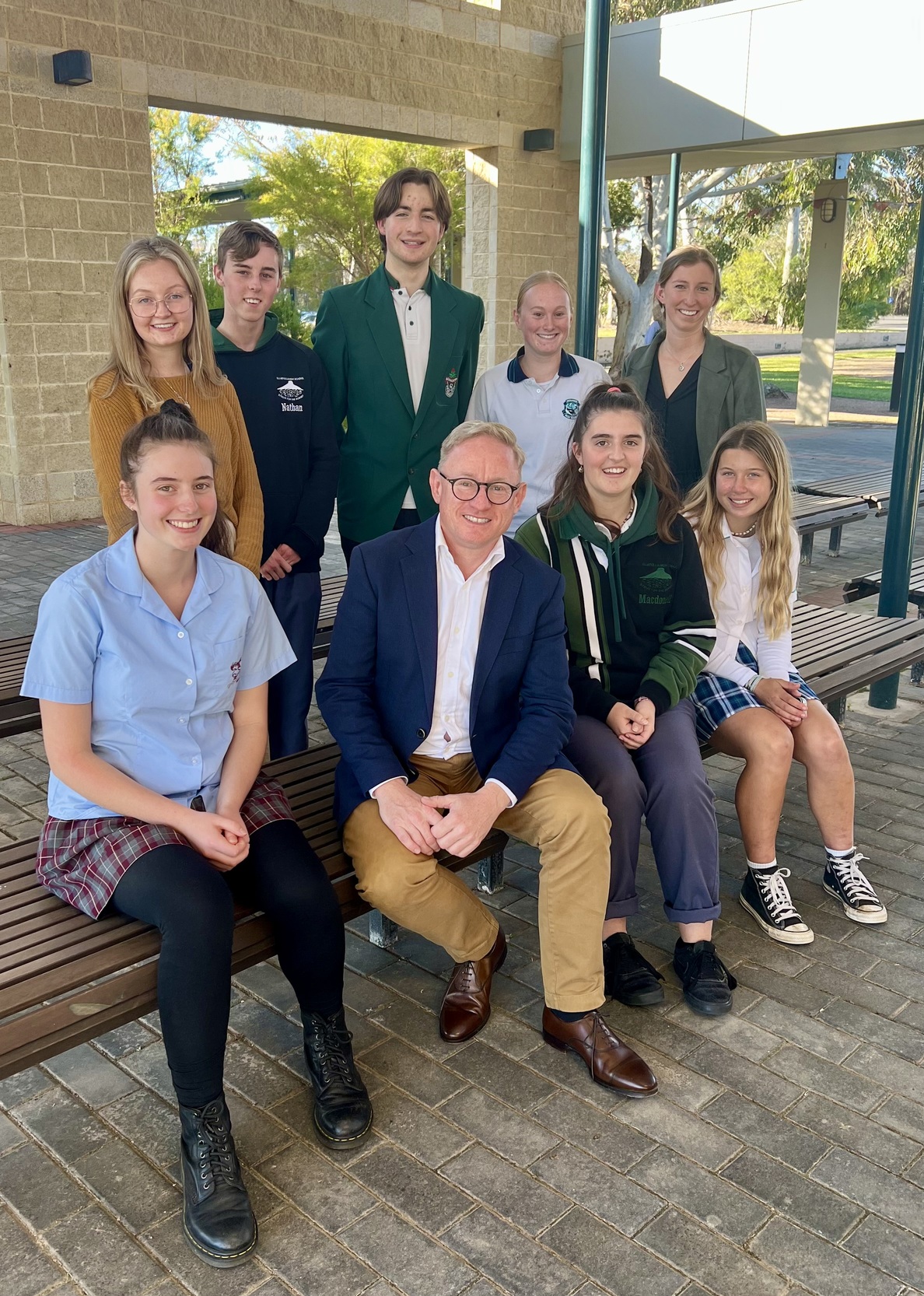 An innovative program that empowers young people to create positive change in their communities is among the latest round of projects to receive funding under the NSW Government's $10.3 million Children and Young People Wellbeing Recovery Initiative.
Minister for Regional Youth Ben Franklin today met with Sonder Youth in the Shoalhaven to announce $18,900 in funding for their Changemakers project, which offers a six-month workshop program for young people aged 14-18 years.
Mr Franklin said it is one of 10 new successful projects helping regional youth recover from the impacts of natural disasters and COVID-19.
"Changemakers is an immersive workshop that enables Shoalhaven youth to create positive change in their own lives and in their communities, by helping to boost mental health and providing an opportunity to develop leadership skills," Mr Franklin said.
"This funding will ensure Sonder Youth can build on the incredible work they're already doing to help regional young people develop skills in changemaking, leadership and positive mental health strategies, creating positive change for their communities."
Avalon Bourne from Sonder Youth said the Changemakers program runs for two hours each week after school, where participants learn skills in changemaking strategies, project development, leadership, pitching and mental health awareness.
"There are so many young people who have a strong passion for change or a great idea for a movement but don't know where to start, and the Changemakers program provides a platform for young people to do just that," Ms Bourne said.
The Children and Young People Wellbeing Recovery Initiative is funded through the NSW COVID-19 Economic Recovery Initiative and the co-funded NSW and Australian Governments' Disaster Recovery Funding Arrangements.
Applications for both larger and smaller grant projects are open now and close on 31 December 2022, or when funding is fully allocated.
For more information or for program and eligibility guidelines, visit nsw.gov.au/YouthWellbeing.