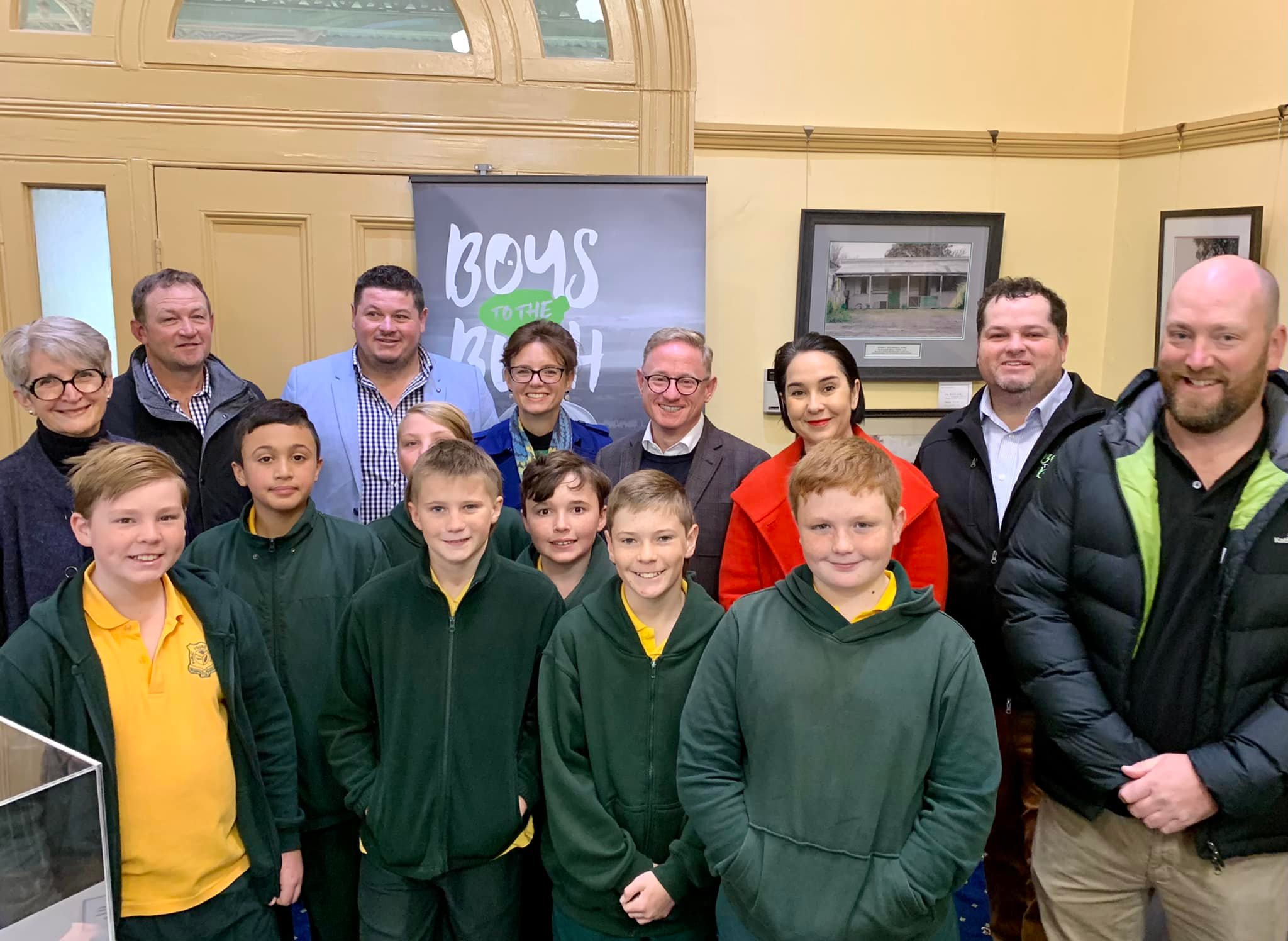 A not-for-profit charity providing prevention and early intervention strategies for young men at risk of disengagement is expanding to the South East and Riverina Murray regions.
Almost $500,000 from the NSW Office for Regional Youth will enable Boys to the Bush to open two new Community Hubs to support vulnerable youth in and around the communities of Leeton and Young.
Minister for Regional Youth Ben Franklin said the Boys to the Bush programs foster positive outcomes for local young people, families and their communities.
"The new Hubs have the potential to make a positive impact on close to 7,000 young people between the ages of nine and 22, surrounding them with positive influences and creating a sense of belonging in their community," Mr Franklin said.
"The establishment of these Hubs will provide a social outlet for young men in the area, and will also help to support our local economy by creating jobs for caring locals."
Member for Cootamundra Steph Cooke said the charity provides support to young men between the ages of nine and 22.
"Through mentoring, camps and wellbeing group sessions, Boys to the Bush offer fantastic programs that re-engage young men in regional areas with education and training, while also supporting their mental health and wellbeing," Ms Cooke said.
"The charity currently runs programs in Forbes, Parkes, Albury and Bathurst and are well regarded in these communities, having made an impact on over 2,000 young people through camps, schools and First Nations Cultural Programs.
"We recognise there is a need for their services in Young, Griffith and Leeton, and I'm delighted to help deliver these vital services to support a brighter future for young people."
Co-Founder and Boys to the Bush Chief Executive Officer Adam DeMamiel said the funding will enable them to employ local people and provide on-the-ground support.
"We are looking forward to providing a platform for locals to be actively involved and to create better outcomes for both the kids and the community," Mr DeMamiel said.
Matt Evans, who was previously part of the mentoring program, is now employed by Boys to the Bush.
Mr Evans said the program helped him manage his depression and anxiety.
"Boys to the Bush encouraged me to be a part of my community, which has given me a purpose in life. I am now employed by Boys to the Bush and I'm able to help others dealing with similar challenges." 
For more information about Boys to the Bush, visit boystothebush.org.au.