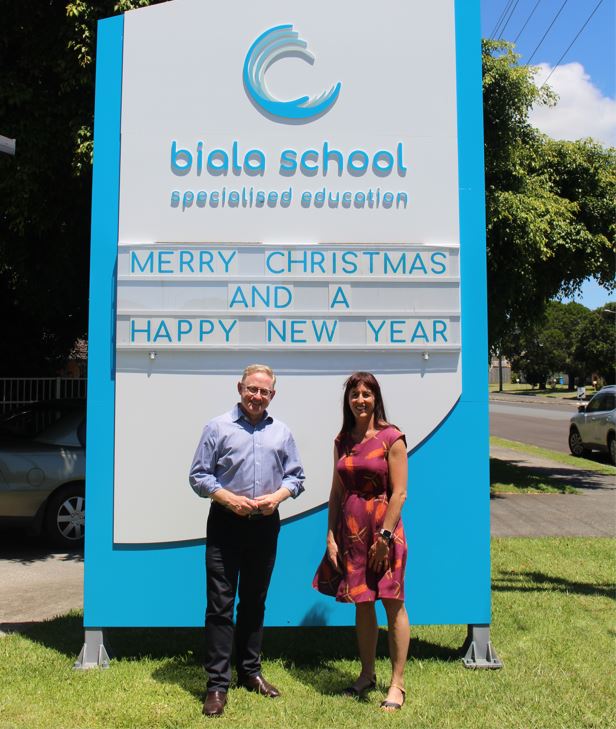 Work will soon begin on Biala School's new Playspace – an inclusive playground where children of all ages and abilities can play – thanks to $103,940 from the NSW Government's Stronger Country Communities Fund.
The Playspace will be located within Biala School in Ballina and will provide a play space for the school's children during the school day and the local community outside school hours and on weekends. 
Local Nationals Member of the Legislative Council Ben Franklin said that the Playspace has been designed specifically to support inclusivity and learning through play.
"Biala Playspace has been designed utilising principles of inclusive design and accessibility. With intergenerational play equipment and sensitive and tactile play, children of all ages can easily engage in the space," Mr Franklin said.
"Accessibility and safety is also top of mind in the design with accessible pathways, parking and fencing a key component.
"All children deserve the opportunity to engage in play and the new Biala Playspace will mean students and the broader community can both benefit and share in this new project."
CEO of Biala Support Services Lisa Smith said "All children have a right to play, however, children with disability do not always have equal access to participate in play. For children with disability, playgrounds can be a place of exclusion because they are not able to fully participate due to limitations in design and access."
"Biala Playspace has been designed to provide opportunities for children and young people of all abilities to practice a range of social, emotional and mental skills.
"It will complement the existing playground network through inclusive design principles and accessible equipment such as inclusive trampolines, sensory panels and ramps.
"Biala has been a part of the Ballina community for over 50 years. The NSW Government's investment in Biala's Playspace further enhances our commitment to disability support and inclusion for the people with disability and their families."