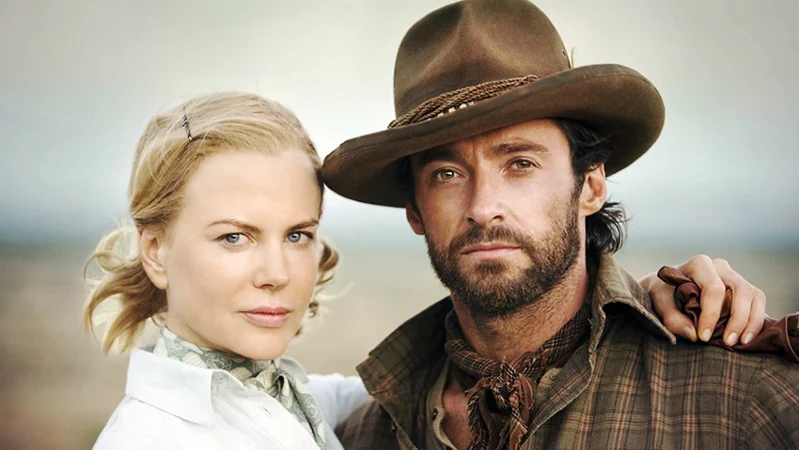 The state's world-class post-production and visual effects houses are bringing Film Director Baz Luhrmann's exciting new project to life.
Faraway Downs is supported by the NSW Government's Post, Digital and Visual Effects Rebate, which has generated more than 8,000 jobs and supported more than $1 million in production across the state.  
The project is a six-chapter extended director's cut of Luhrmann's iconic blockbuster film Australia (2008), starring Nicole Kidman and Hugh Jackman.
Minister for the Arts Ben Franklin said the project, due for release later this year, provides valuable screen industry jobs and upskilling opportunities in the state.
"The NSW Government is proud to support Baz Luhrmann's Faraway Downs, which we know is making the most of the state's highly-skilled post production and VFX talent, putting their skills on display to the world," Mr Franklin said.
"As Australia's leading state for screen production, NSW is home to 60 per cent of the nation's screen industry – directly employing more than 9,600 people and generating an annual income of more than $1.6 billion.
"Incentives like the Post, Digital and Visual Effects Rebate are important to ensuring our state retains its strong competitive advantage and we are proud to continue to attract productions like Faraway Downs.
"This is a project that is expected to deliver $3.8 million in economic benefits to the state economy, delivering up to 40 jobs for the local screen industry and providing seven valuable traineeships, as well as work for several NSW post production and VFX houses."
Faraway Downs has engaged a number of NSW businesses including Big Bang Sound, FIN, The Post Lounge, Trackdown, Access Media, Moneypenny and independent NSW flame artists.
More information on the PDV rebate is available at www.screen.nsw.gov.au