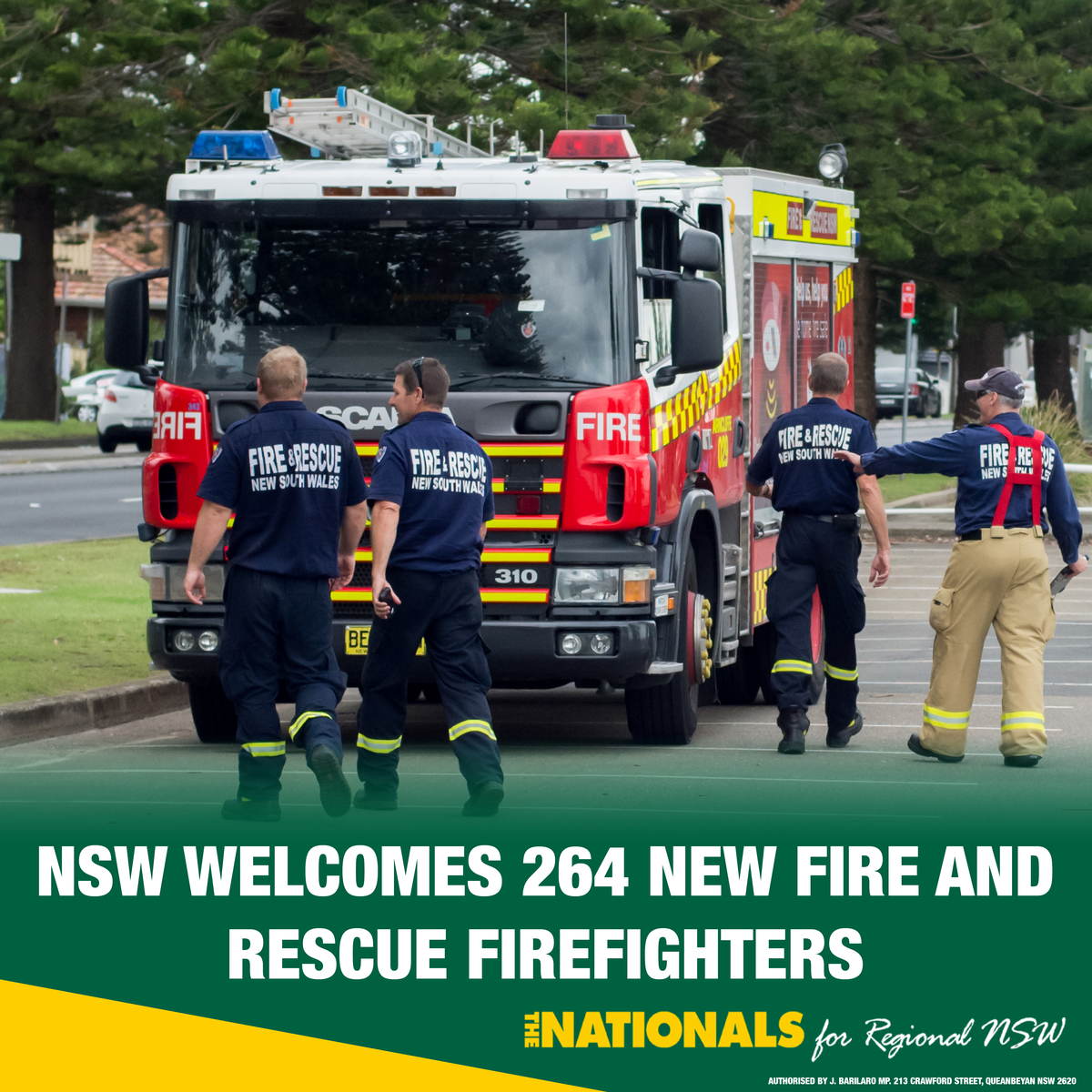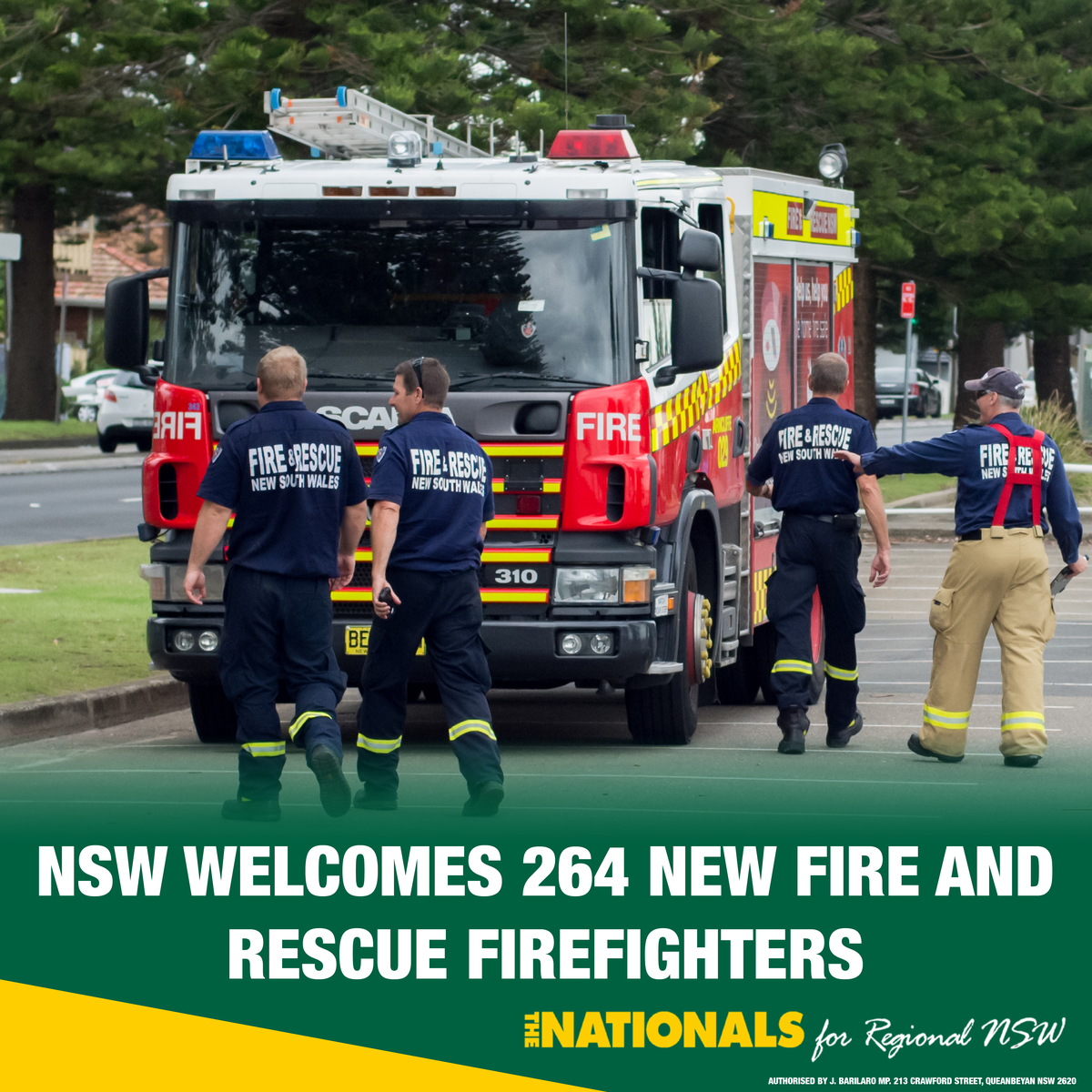 Fire Stations across the Northern Rivers will welcome new firefighters with the latest recruits graduating from the Fire and Rescue NSW (FRNSW) Emergency Services Academy at Orchard Hills.
Alstonville and Tenterfield stations will each see three new recruits, and Byron Bay will receive four.
Nationals Member of the Legislative Council Ben Franklin said this was excellent news for the Northern Rivers.
"These new firefighters have received world-class training and we are very grateful they will be joining the Northern Rivers community," Mr Franklin said.
"We are all aware of the devastation of the bushfires last summer and it is reassuring that there will be more firies on the ground to help protect our communities.
"It takes a lot of courage to choose a career that means you might put yourself at risk to protect others and I admire each one of the new recruits."
Minister for Police and Emergency Services David Elliott congratulated the recruits for embarking on a rewarding career that will ultimately put them on the frontline when it comes to protecting their communities.
"The men and women who graduate as part of this class have already shown that they have what it takes to protect the irreplaceable," Mr Elliott said.
"These Fire and Rescue personnel begin their careers at a time when our frontline workers have never been more necessary, and they know they will have the full support of the NSW Government throughout their new careers."
This month the NSW Government announced a $192 million investment in response to the Independent Bushfire Inquiry, including $36 million for a new first responder mental health strategy that will support all emergency service first responders.
The following recruits will join local fire stations:
Alstonville
Craig Beare
Benjamin Bramwell
Michael Nemeth
Tenterfield
Lee Crowe
Samuel Gibbins
Todd Kelsall
Byron Bay
Stuart Campbell
German Cerezo Alonso
Sean Houlahan
Bradley Morgan
"On behalf of the community, I am pleased to welcome these firefighters to their new stations," Mr Franklin said.
You can find a full list of graduates across NSW here.