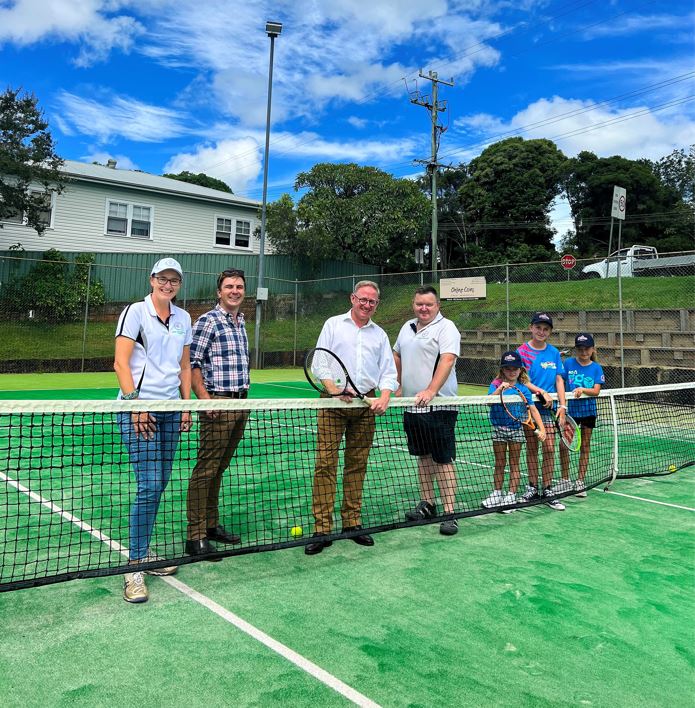 Clunes Tennis Club will resurface their courts and create new fencing with support of $107,000 from the NSW Government's Stronger Country Communities Fund.
The local tennis courts are the only public sports facility in Clunes and have not been upgraded in nearly two decades.
Minister for Regional Youth Ben Franklin said he was thrilled the NSW Government was able to help breathe new life into the courts.
"This funding will make sure Clunes Tennis Club is able to support generations of players well into the future," Mr Franklin said.
"As the only public sports facility in town, the courts are regularly used and it is vital they are updated to meet the needs of the community.
"Tennis is incredibly popular among all generations and the new fencing will ensure that both players and spectators are safe while using the courts and that the community can stay healthy, active and connected."
Clunes Tennis Club Secretary Amanda Hughes said the Club is beyond excited to have received the grant.
"The courts are really starting to show their age. Our fencing is also starting to deteriorate and we will now be able to replace the entire fence and not have to worry about constantly patching holes," Ms Hughes said.
"While Covid has made it hard to organise matches and competitions in the last few years we have noticed a huge increase in the amount of non-members that have been hiring the courts. We have been able to play tennis throughout the pandemic. It has been great to see so many local families enjoying our facilities."
"This upgrade will just improve the whole space, physically and visually, and we are really excited to start the ball rolling."
The Stronger Country Communities Fund is delivering new and upgraded facilities, infrastructure and programs that make a big difference to everyday life for people in coastal and country towns across the state.
Since 2017, the Stronger Country Communities Fund has invested over $500 million into regional NSW to support upwards of 1,900 local projects.