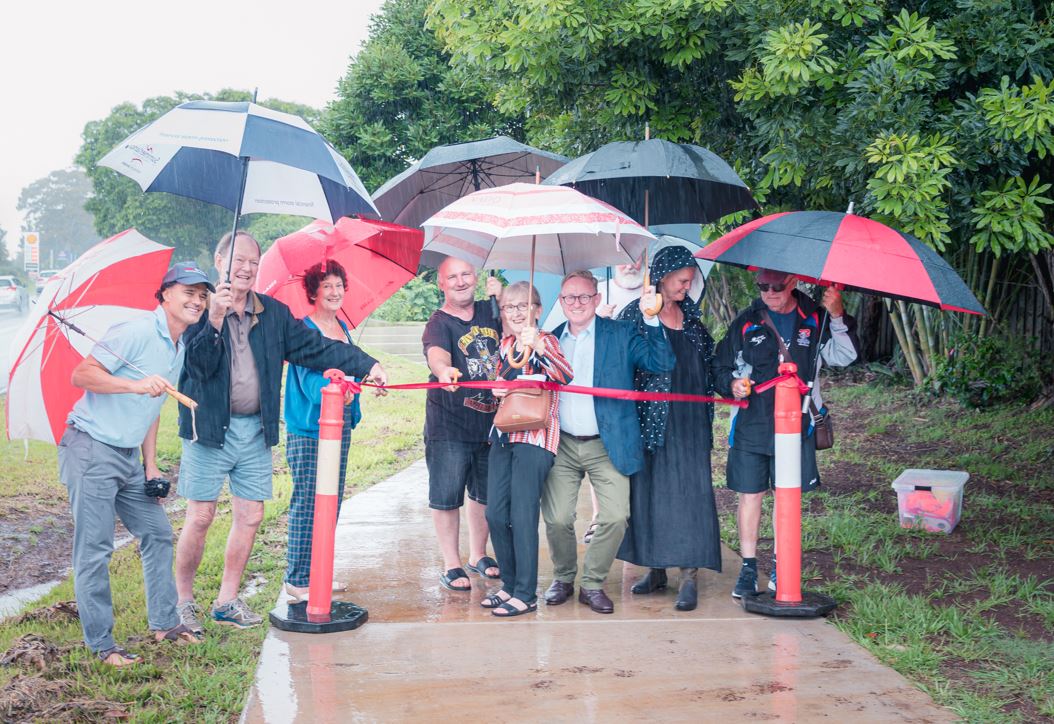 Pedestrians in Lismore are enjoying safer travel around the Bruxner Highway (Ballina Road) with Local Nationals MLC Ben Franklin joining Lismore City Council and local residents today to open a new one-kilometre shared pathway.
Mr Franklin said the NSW Government is committed to helping councils deliver new infrastructure to promote walking and cycling in their communities. 
"Walking and cycling are an everyday part of how the local community accesses schools, shops and family and friends and this project is making it easier for people to connect to the facilities they need," Mr Franklin said. 
"This new infrastructure is something the community has been wanting for a long time and it is wonderful to join the local Council to officially open the new pathway.
Lismore City Council has now completed this $461,000 shared path along the western and northern sides of Ballina Road at Goonellabah, connecting to the Kadina High School overpass.
"The creation of shared pathways is part of an investment of around $950 million in walking and cycling infrastructure over four years that will bring the NSW Government's total investment to almost $1.5 billion – the largest in the State's history," Mr Franklin said.
Over 1.1 billion trips are made each year in NSW on foot or by bicycle and infrastructure like this new pathway allows for our towns to be more accessible, liveable and productive.