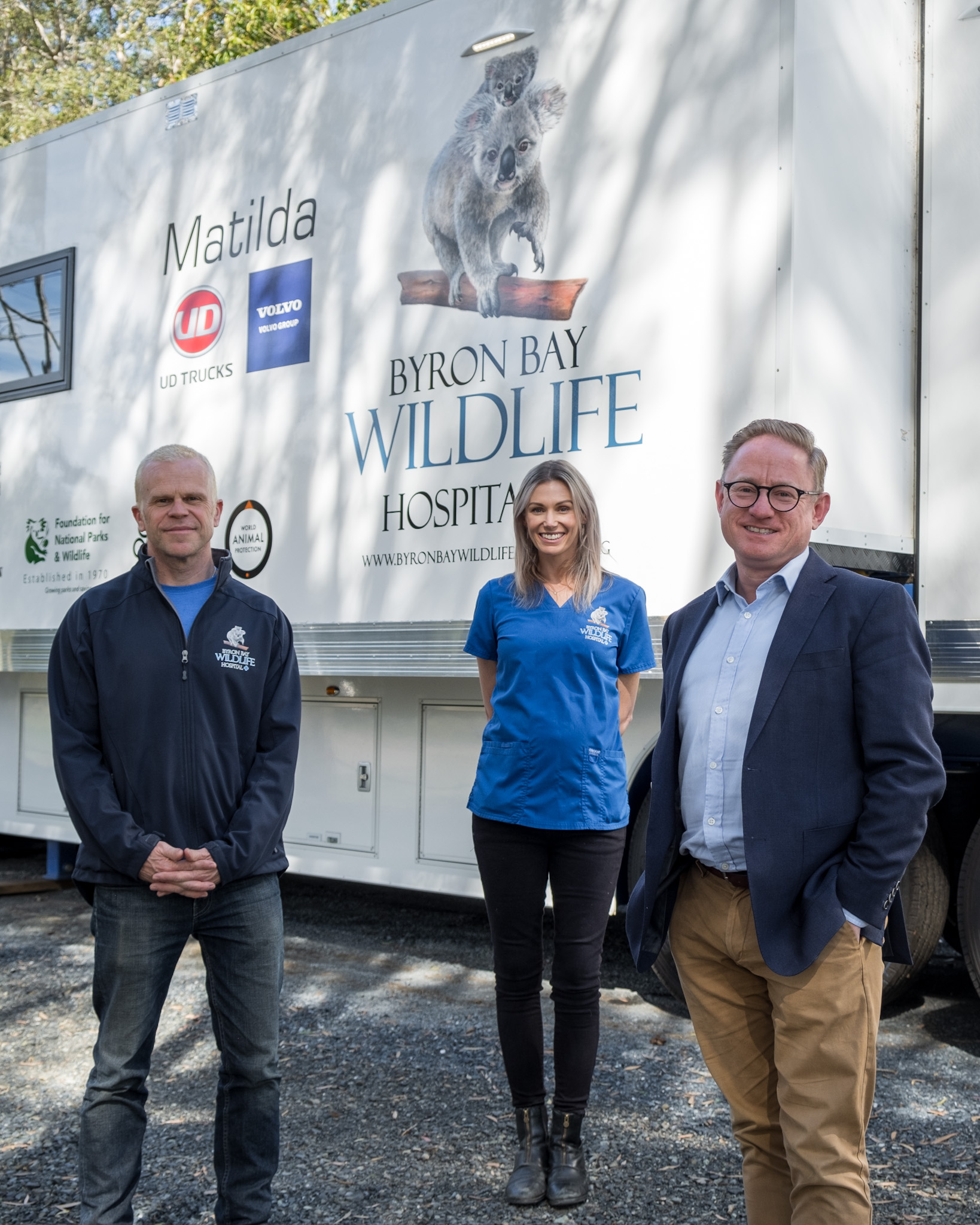 The Byron Bay Wildlife Hospital has received $401,500 from the Commonwealth and NSW Governments to construct accommodation and training facilities for emergency wildlife veterinarians, vet nurses, volunteers and carers.
The funding is from the Bushfire Local Economic Recovery Package which was established to support bushfire recovery, response and preparedness in NSW.
Local Nationals Member of the Legislative Council Ben Franklin said this investment from the State and Commonwealth Government's would support the Byron Bay Wildlife Hospital to continue offering crucial and life-saving care.
"Byron Bay Wildlife Hospital has treated over 1000 wildlife patients in under seven months, working with wildlife carers and vets across the NSW North Coast and hinterland," Mr Franklin said.
"Infrastructure of this kind will help the Wildlife Hospital meet the growing demand for dedicated wildlife treatment, provide an essential, practical service for vets, volunteers and carers, and draw people to the region as a hub for education and skills development in wildlife conservation.
"This project will increase the preparedness of our region in the future to deal with disasters such as bushfires and I'm proud to proud to represent the NSW Government in helping provide over $400,000 for the Byron Bay Wildlife Hospital."
Federal Member for Page Kevin Hogan said this funding is a massive boost for the Byron Bay Wildlife Hospital, who offer a fantastic service for our community.
"This project will boost our economic recovery and create jobs in our community during construction," Mr Hogan said.
"I would like to congratulate and thank the wildlife vets, nurses, carers and staff who are part of this organisation. They do a great job protecting our native animals."
Byron Bay Wildlife Hospital Founder and CEO Dr Stephen Van Mil said wildlife vets, nurses and carers are critical to the conservation and care of Australian wildlife.
"They are essentially on call 24/7, putting enormous strain on them and their families.  We desperately need infrastructure enabling these care professionals to be accommodated close to the native animals in their care. It significantly reduces the burden of travel, and allows them to work more closely and responsively with our expert veterinary team. This in turn improves the welfare of wildlife patients and their chances of making a full recovery," Dr Van Mil said.
"The training and meeting space will also allow us to run educational programs to upskill volunteers, staff, vets and carers in partnership with wildlife rescue groups and wildlife care organisations."
The Wildlife Vet Stay and Training Centre will use local businesses and contractors to plan, construct and fit out two fixed and connected 'Tiny Houses' and a facility for education programs. It will also support life education programs for indigenous youth dealing with trauma and loss by facilitating healing and learning through connection with Australian wildlife.
Deputy Premier and Minister for Disaster Recovery John Barilaro said the diverse nature of the Stage Two Bushfire Local Economic Recovery Fund projects was driven by the specific recovery needs of each community and guided by locally led applications.
"More than one year has passed since we cleared 3,600 properties damaged or destroyed by the Black Summer bushfires and we are continuing to deliver the support that regional communities need to keep moving forward in recovery," Mr Barilaro said.
"People are rebuilding their lives and we are backing projects that will bring communities together, support tourism, provide improved or new social amenity, and increase preparedness to future bushfires. All of these things play a part in recovery."
The Bushfire Local Economic Recovery Package is part of the $4.5 billion bushfire support program co-funded by the Australian and NSW governments.