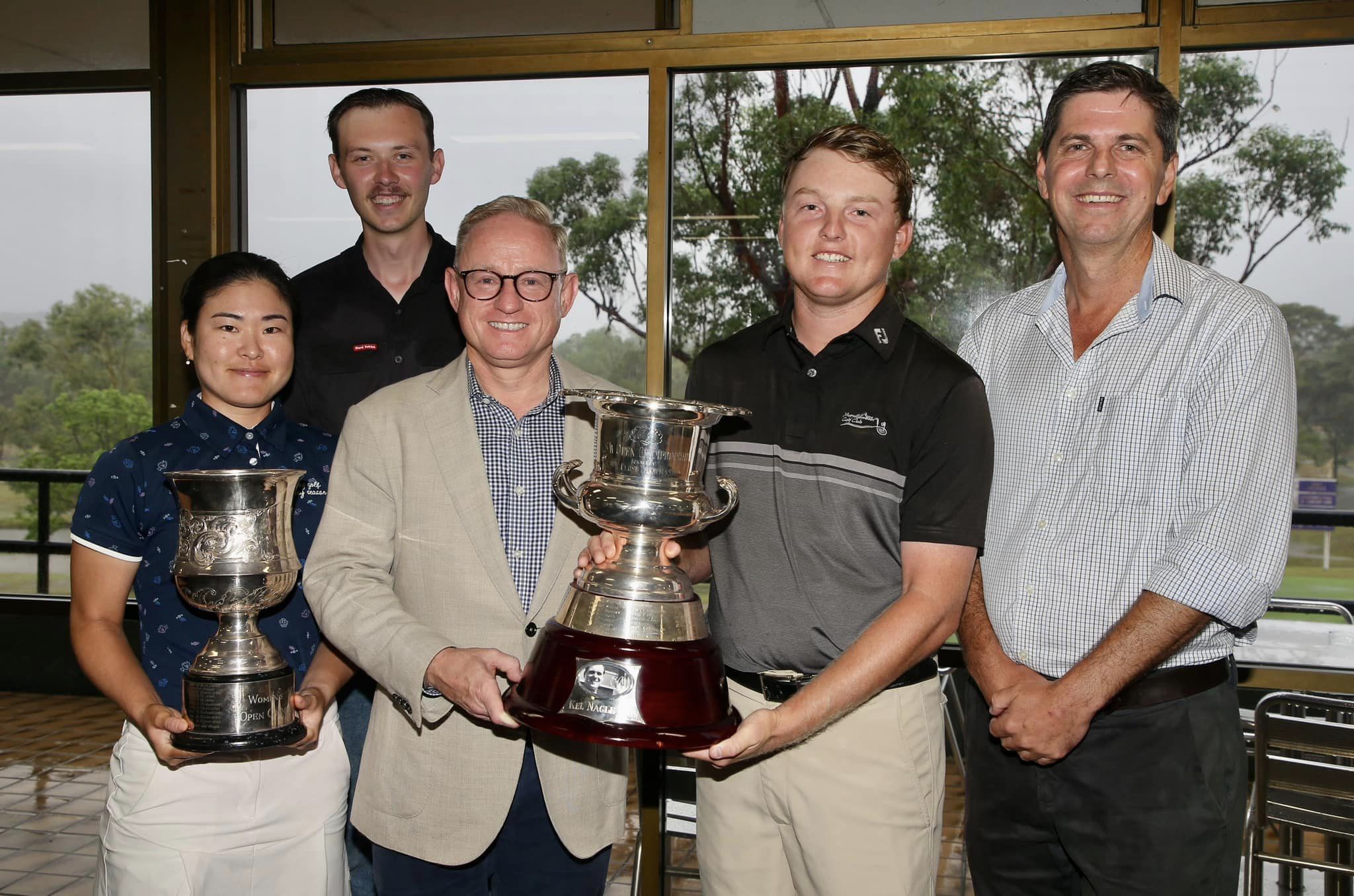 The NSW Liberal and Nationals Government has scored a hole in one for the Hunter region by securing a regional qualifier golf event to be held at Branxton Golf Club.
The NSW Government through Destination NSW and the Department of Regional NSW has partnered with Golf NSW to secure a bumper program of men's and women's professional tournaments and qualifying events from 2024-2026.
Member for Upper Hunter Dave Layzell said the event would be a hit among the local community.
"We can't wait to welcome the competitors, officials, staff and supporters to Branxton for this wonderful event which will showcase the Branxton Golf Club alongside the natural beauty and warm hospitality of the Hunter region," Mr Layzell said.
"The NSW Liberal and Nationals Government has demonstrated a commitment to the Hunter and regional NSW through this partnership with Golf NSW by creating a pipeline of events that will provide a welcome boost to our local visitor economy."
Deputy Premier and Minister for Regional NSW Paul Toole said the program of golf events would allow some of Australia's leading golfers to compete at the best courses across regional NSW.
"These events will inject more money into our regional hotels, restaurants and small businesses and put more regional courses like Branxton Golf Club on the 'must visit' list of passionate golfers," Mr Toole said.
Minister for Tourism Ben Franklin said this series of golf events highlights the commitment to building and securing a diverse events program across NSW.
"We expect that these 51 strategically placed golf events over three years will attract more than 16,000 visitors to the host regions, injecting an estimated $13.58 million into the regional NSW visitor economy."
Golf NSW CEO Stuart Fraser thanked the NSW Government for its support.
"Golf is as popular as ever and so the variety of tournaments we can deliver for our players is growing thanks to the support of our partners, in particular the NSW Government," Mr Fraser said.
The Golf NSW major event calendar from 2024-2026 will include:
Men's NSW Open Championship (annual)
Men's NSW Open Regional qualifying events (x 6 annually)
Men's NSW Senior Open Championship (annual)
Women's NSW Open Championship (annual)
Women's NSW Open Regional qualifying events (x 6 annually)
Australian Women's Classic (annual)
World Sand Greens Championship – Men & Women (annual)