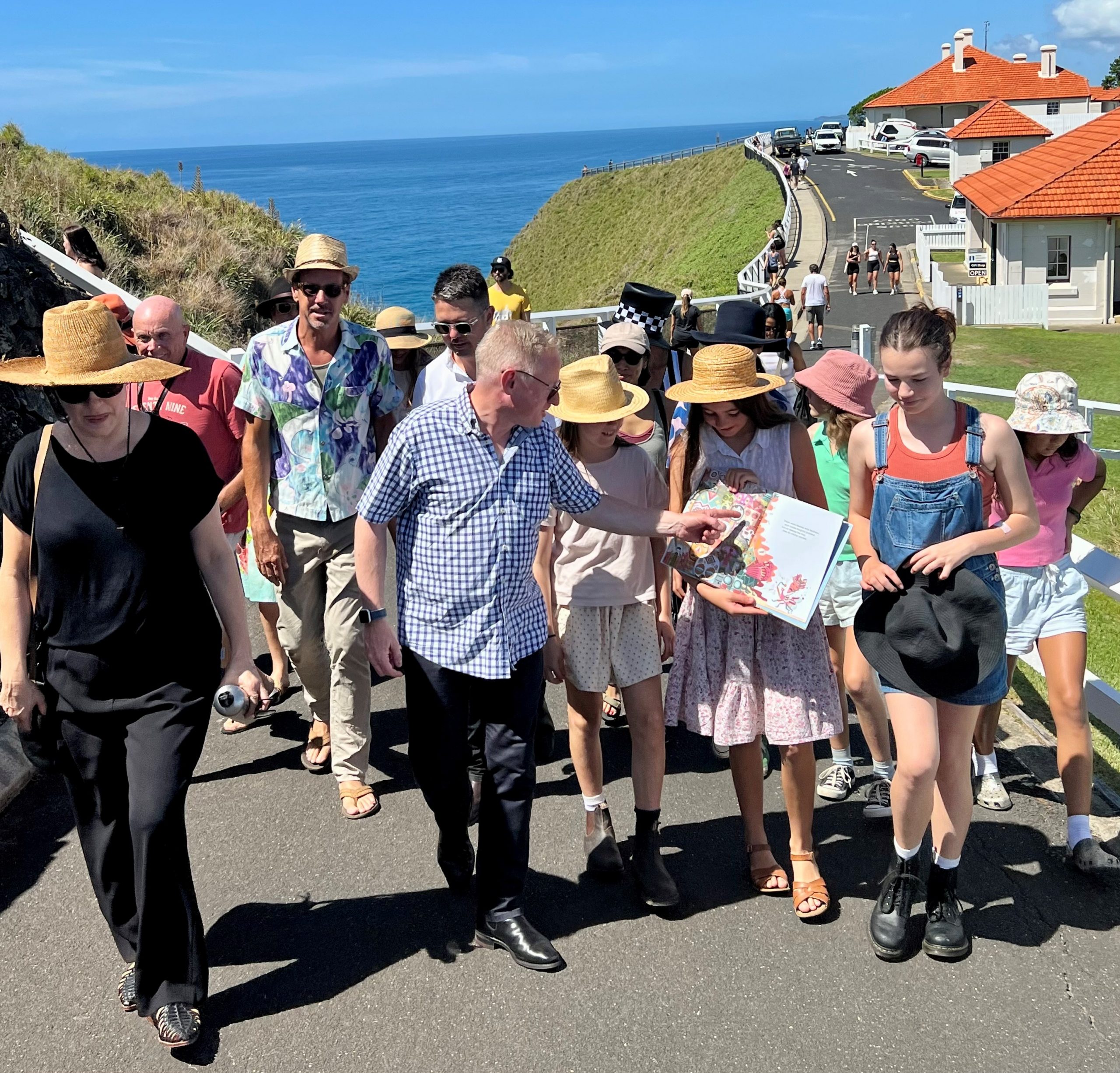 The NSW Liberal and Nationals Government has today announced over $100,000 in funding for Byron Writers Festival to foster the next generation of readers and writers in the Northern Rivers through its highly regarded StoryBoard program.
StoryBoard is a travelling creative writing program for young people in the Northern Rivers region of NSW. Presented by Byron Writers Festival, it brings exceptional authors and illustrators into schools and libraries, combining in-school programs, school excursions and masterclasses to encourage kids to access and participate in creativity and literature. 
Minister for the Arts Ben Franklin said the funding will enable Byron Writers Festival to continue running the program throughout 2023, while supporting them to build a more robust business model to ensure the StoryBoard Program remains sustainable for future generations to enjoy. 
"StoryBoard has a proven track record in building community connections and has been a game changer in creating a safe and inspiring space for regional young people to explore and express their unique perspectives and creativity," Mr Franklin said.
"I'm thrilled that the NSW Liberal and Nationals Government is continuing to support Byron Writers Festival to deliver this powerful and impactful initiative – ensuring future generations have the opportunity to connect with diverse Australian storytellers and participate in cultural expression."
Byron Writers Festival CEO and Artistic Director Zoe Pollock said the additional funding will help secure the future of StoryBoard.   
"The StoryBoard program, and in particular our Masterclasses, provided a critical place for connection and mental wellbeing for participating students during the pandemic and in the catastrophic floods that struck our region in February/March 2022," Ms Pollock said.
"We are absolutely delighted to be able to relaunch and are looking forward to once again connecting children and youth across the region with local and visiting authors."
Byron Writers Festival runs both in and out-of-school workshops and events led by exceptional authors and illustrators who excite and engage students through the art of storytelling. Since its inception in 2016, StoryBoard has reached over 30 000 students across the region. 
In addition, the NSW Liberal and Nationals Government provides $250,000 in annual funding to Byron Writers Festival to deliver its festival program. For more information about StoryBoard, visit byronwritersfestival.com/storyboard/.