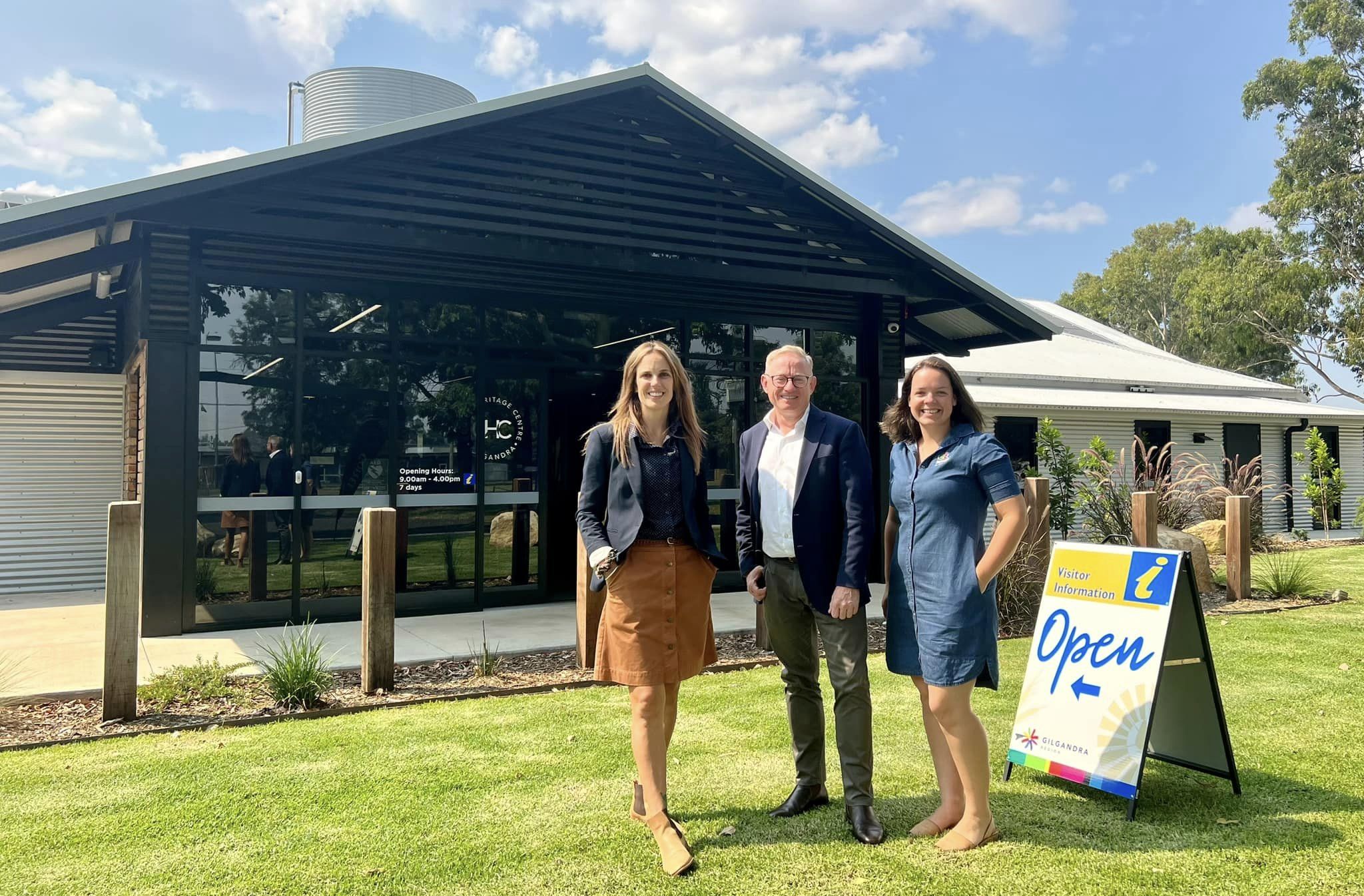 It was wonderful to officially open the refurbished Gilgandra Coo-ee Heritage & Visitor Information Centre today.
It plays an important role in sharing the remarkable stories of Gilgandra, providing visitors with fascinating insights into its history and the WWI Coo-ee spirit of mateship, its Aboriginal cultural heritage, local art and produce.
The NSW Liberal and Nationals Government is committed to boosting access to the arts across the State through the delivery of fit-for-purpose cultural infrastructure in the regions, which is why we invested more than $1.2 million to support the Gilgandra Cultural Precinct revitalisation project.
Gilgandra is a region steeped in history with an incredible natural landscape. Whether you're driving through or planning to stay, the Coo-ee Heritage and Visitor Information Centre is a must-see destination.
Annette Turner for Barwon and I are so looking forward to the impacts this centre will have on the region.
Also met with a very talented young artist, Clementine Belle whose beautiful works are on display at the first exhibition.
Huge congrats to Mayor Doug Batten and everyone involved in the project! It's a beautiful facility.