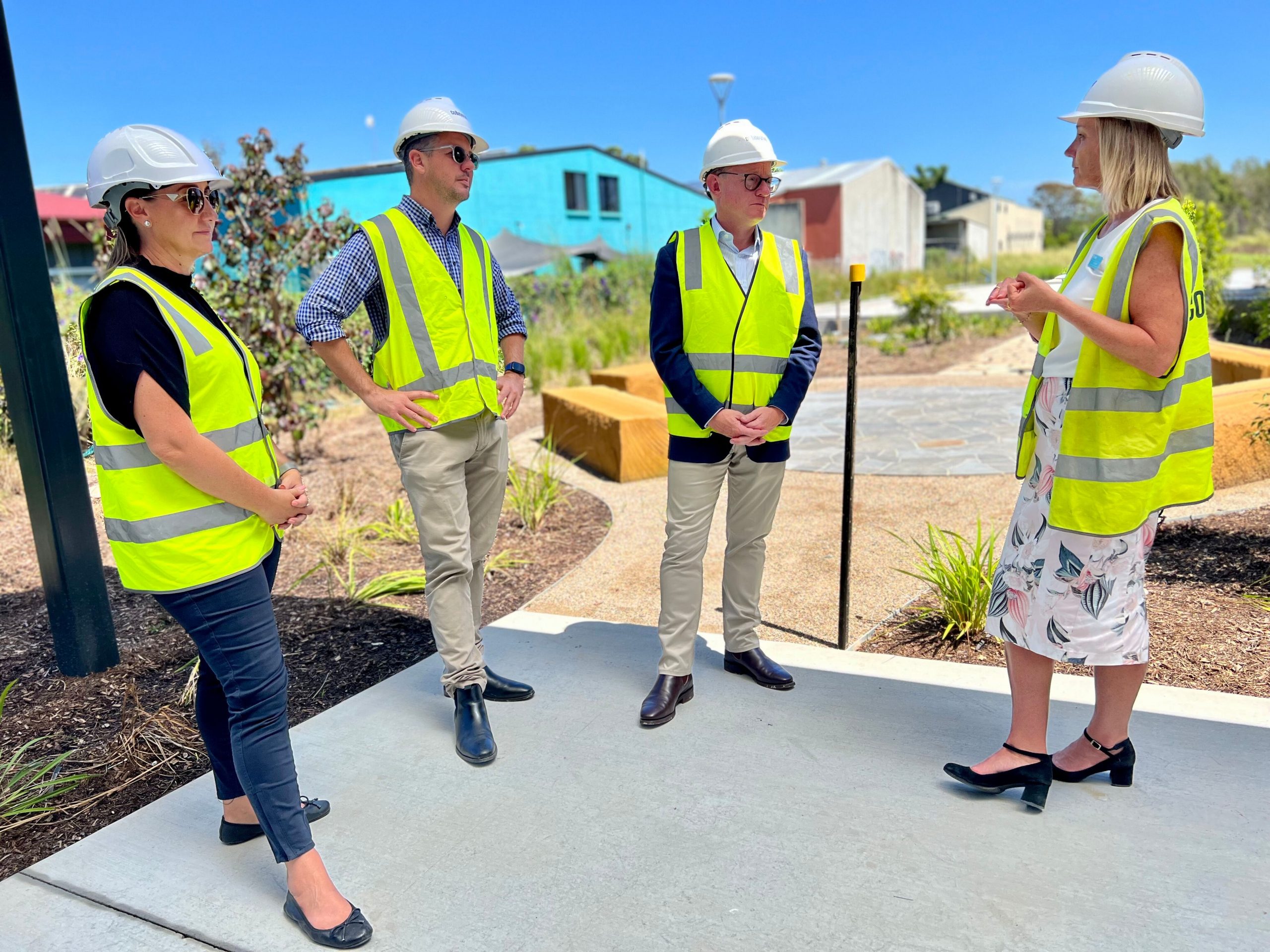 Skills training in Byron Bay will receive an unprecedented boost with a suite of in-demand courses set to be available locally for the first time at the new multi-million-dollar TAFE NSW Connected Learning Centre.
Minister for Regional Youth Ben Franklin said the Liberal and Nationals Government's investment in the new facility will deliver training aligned to the Northern Rivers' growing creative, retail, tourism and hospitality, and screen and media sectors.
"The new TAFE NSW Connected Learning Centre will provide Byron Bay locals with access to over 40 industry-aligned courses when it opens its doors in July," Mr Franklin said.
"As TAFE NSW's first-ever presence in Byron Bay, this Connected Learning Centre will significantly enhance training opportunities for Byron Bay students and provide employers with the pipeline of talent they need.
"Students can kick-start a rewarding career in retail, screen and media, hospitality, and business technology by enrolling in these courses – without having to travel to study."
Minster for Skills and Training Alister Henskens said the new Connected Learning Centre in Byron Bay was part of the NSW Liberal and Nationals Government's plan to expand the presence of TAFE NSW in regional areas.
"The NSW Liberal and Nationals Government has invested a record $3.1 billion in skills and training this financial year to help people get the skills they need for the jobs they want," Mr Henskens said.
"We have a vision for TAFE to provide quality training for regional students and a pipeline of skilled workers for local employers. Our long term economic plan for TAFE will ensure Byron Bay and regional NSW continues to move forward."
The Connected Learning Centre will deliver blended, facilitated, and online learning – backed up by Mobile Training Units which will provide the practical training TAFE NSW is known for.
The new courses to be offered in Semester 2, 2023 will open for enrolments or enquiries via www.tafensw.edu.au from May onwards.
COURSE PROFILE FOR BYRON BAY CLC – SEMESTER 2, 2023
Certificate III in Retail
TAFE Statement in Introductory Painting and Drawing
Statement of Attainment in Vidbulding Camera Rigs
Certificate III in Screen and Media
Statement of Attainment in Live Stream Events
Statement of Attainment in Video Production Techniques
Certificate III in Design Fundamentals
Statement of Attainment in Photography and Lighting Techniques
Certificate III in Music
Certificate IV in Arts and Cultural Administration
Statement of Attainment in Digital Storytelling
Certificate IV in Arts and Cultural Administration (Galleries and Museums)
Statement of Attainment in Mental Health
Statement of Attainment in Promote Diversity and Wellbeing
Certificate III in School Based Education Support
Statement of Attainment Assist Clients with Medication Skill Set
Statement of Attainment in Domestic and Family Violence Frontline Skills
Statement of Attainment in a Nature Based Introduction into Early Childhood
Statement of Attainment in Confined Space Entry
Statement of Attainment in Plumbing
Statement of Attainment in Painting and Decorating
Statement of Wall and Ceiling Liming
Statement of Attainment in WHS and Risk Management For Supervisors
Statement of Attainment in Contribute to WHS in the workplace
Statement of Attainment in Introduction to Business Technology
Statement of Attainment in Create Simple 3D Model (For Your Game Or App)
Statement of Attainment in Create A Simple Website and Social Media Presence
Statement of Attainment in Computerised Bookkeeping
Statement of Attainment Train Your Personalised Supports
Certificate III in Entrepreneurship and New Business
Certificate IV in Human Resource and Management
Certificate IV in Leadership and Management
Certificate IV in Work Health and Safety
Certificate IV in Information and Technology
Statement of Attainment in Getting Organised with Microsoft Outlook
Statement of Attainment in Enterprise Trainer-Presenting Skillset
Certificate II in Hospitality