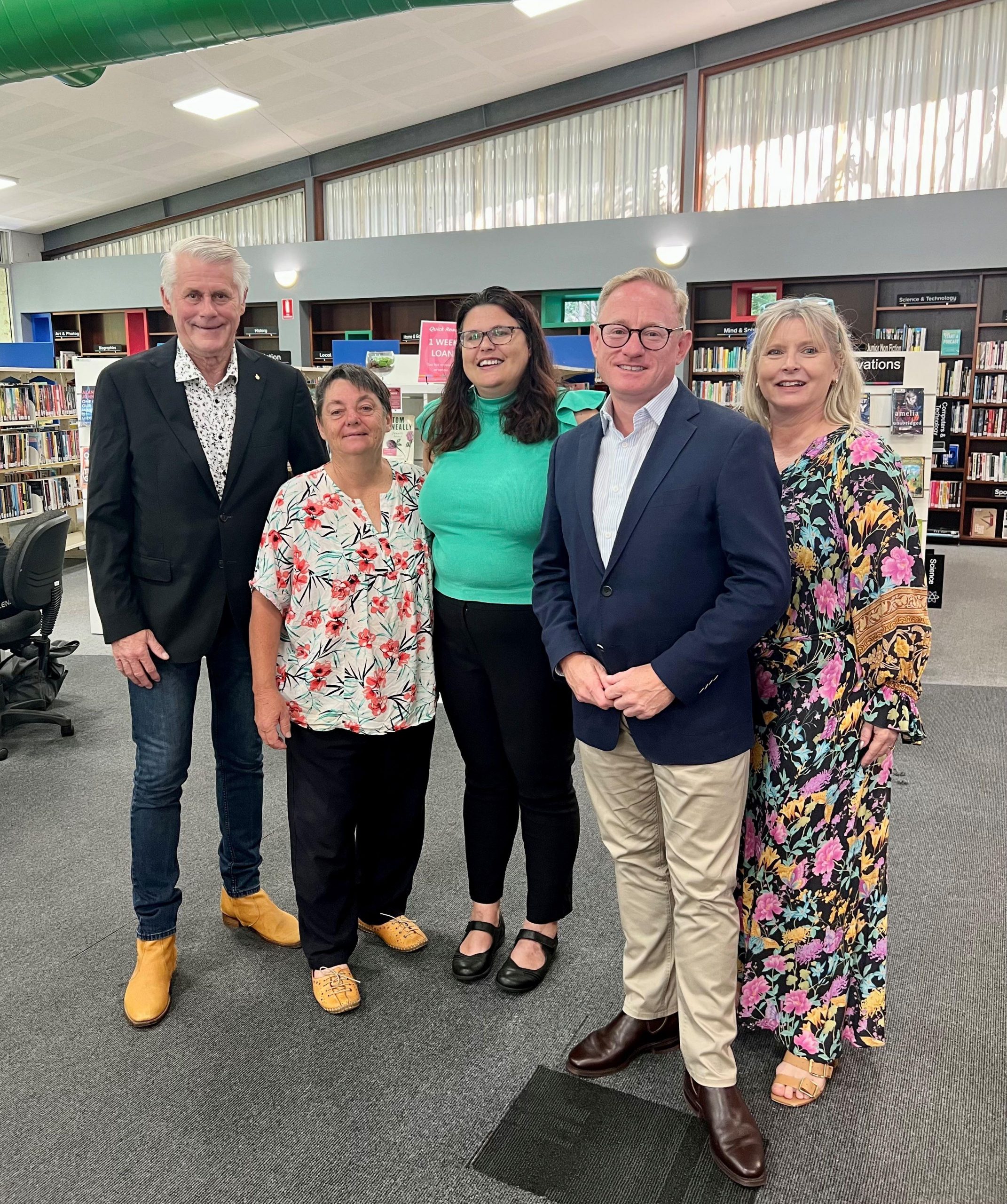 Member for Tweed Geoff Provest today announced Kingscliff Library will receive $194,500 in funding thanks to the NSW Liberal and Nationals Government's Public Library Infrastructure Grant program.
Mr Provest said the funding will be used to refurbish the library, including a new children's area, a new study area, a new layout and better service areas.
"This is a fantastic investment into our local infrastructure, and I look forward to seeing the upgrades improve our public library."
NSW Minister for the Arts Ben Franklin said 21 local councils across the State will share in $6 million in funding for infrastructure projects this year to extend and improve public library buildings, spaces and information technology for local communities.
"Well-resourced libraries contribute to community resilience with quality facilities, great collections and access to the Internet, and we are pleased to help councils to upgrade these critical services," Mr Franklin said.  
"An overall record investment of over $40 million will be provided to councils this year in support of libraries, with further increases locked in for next year and beyond. This is in addition to the record $165 million that the NSW Liberal and Nationals Government has committed for the next four years, ensuring that our libraries can continue to thrive and service their communities."
Tweed Area Librarian Karen Joc said upon completion on this project, the Kingscliff library will be a visually attractive, engaging, inviting and safe community space, featuring a 24/7 Library book Kiosk as well as bookable meeting room facilities. New programs will also be introduced to better suit the rapidly growing community's needs.
The Public Library Infrastructure Grants program is administered by the State Library of NSW on behalf of the Library Council of NSW.  
For further information visit https://www.sl.nsw.gov.au/public-library-services/subsidies-and-grants