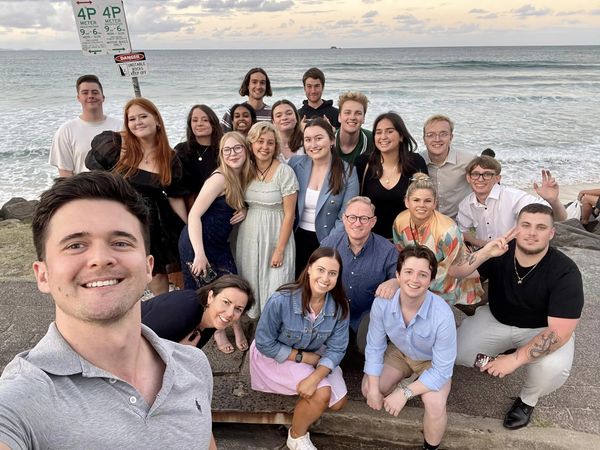 What a jam packed weekend with the 2022 Regional Youth Taskforce up on the North Coast! A special shout to Geoff Provest MP who kindly welcomed us to the beautiful Tweed.
This weekend was all about community. The Taskforce members explored ideas on how we can continue to make regional young people feel connected to and supported by their community through initiatives like youth radio and podcasting programs and volunteering opportunities.
It was great to hear from the Office of the NSW Cross-Border Commissioner and the Northern Rivers Reconstruction Corporation about ways to support regional communities that have been severely impacted by COVID-19 and natural disasters. We were also able to pop by Byron Youth to discuss the importance of regional youth hubs and the key role they play in communities across the state.
We finished the year off with a lunch at Parliament House yesterday.
Even though this weekend marks the final meeting of the 2022 Regional Youth Taskforce, I know I haven't seen the last of these amazing regional young leaders! I'm incredibly proud of this cohort and wish them all the very best going forward. Getting to know them over this past year has been an absolute privilege and a constant reminder as to why I do what I do.