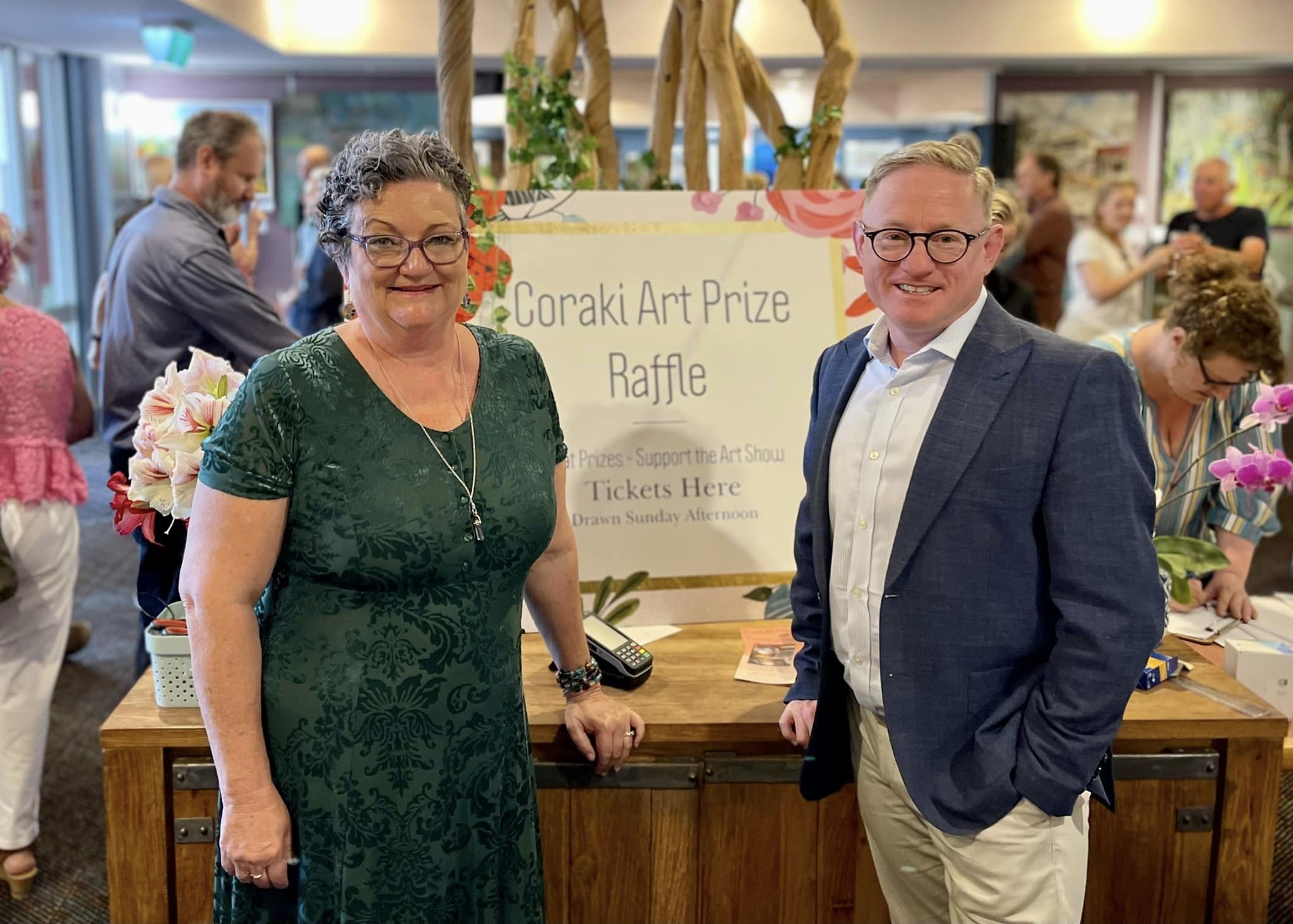 I had the privilege of attending the Coraki Art Prize – the first time it has been held since 2019 – alongside Member for Clarence Chris Gulaptis and Richmond Valley Mayor Robert Mustow.
It was held in Evans Head this year due to the devastation caused in Coraki by the floods.
The quality of the 250 works presented was simply outstanding and it was a real honour to present the 'Best in Show' award to the brilliant Lesley Ryan for her watercolour 'Fight or Flight'.
Susan Jacobsen won first prize in the 'Works on Paper' section. After losing her studio and many of her artworks in the floods, she has now rebuilt (with NSW Government support) and I know her practice will go from strength to strength.
It was also an enormous treat to meet a number of the up and coming young artists, including Amber Weir, who has a spectacular future ahead of her.
Finally, I had the pleasure of honouring and acknowledging Melva and George Thompson, without whose immense contribution the Prize simply would not exist.
Huge congrats to new President Tania Alderman and the whole team on producing such a magnificent and important event.
After everything they have been through, it was just wonderful for the community to be able to come back together at this landmark occasion once again.