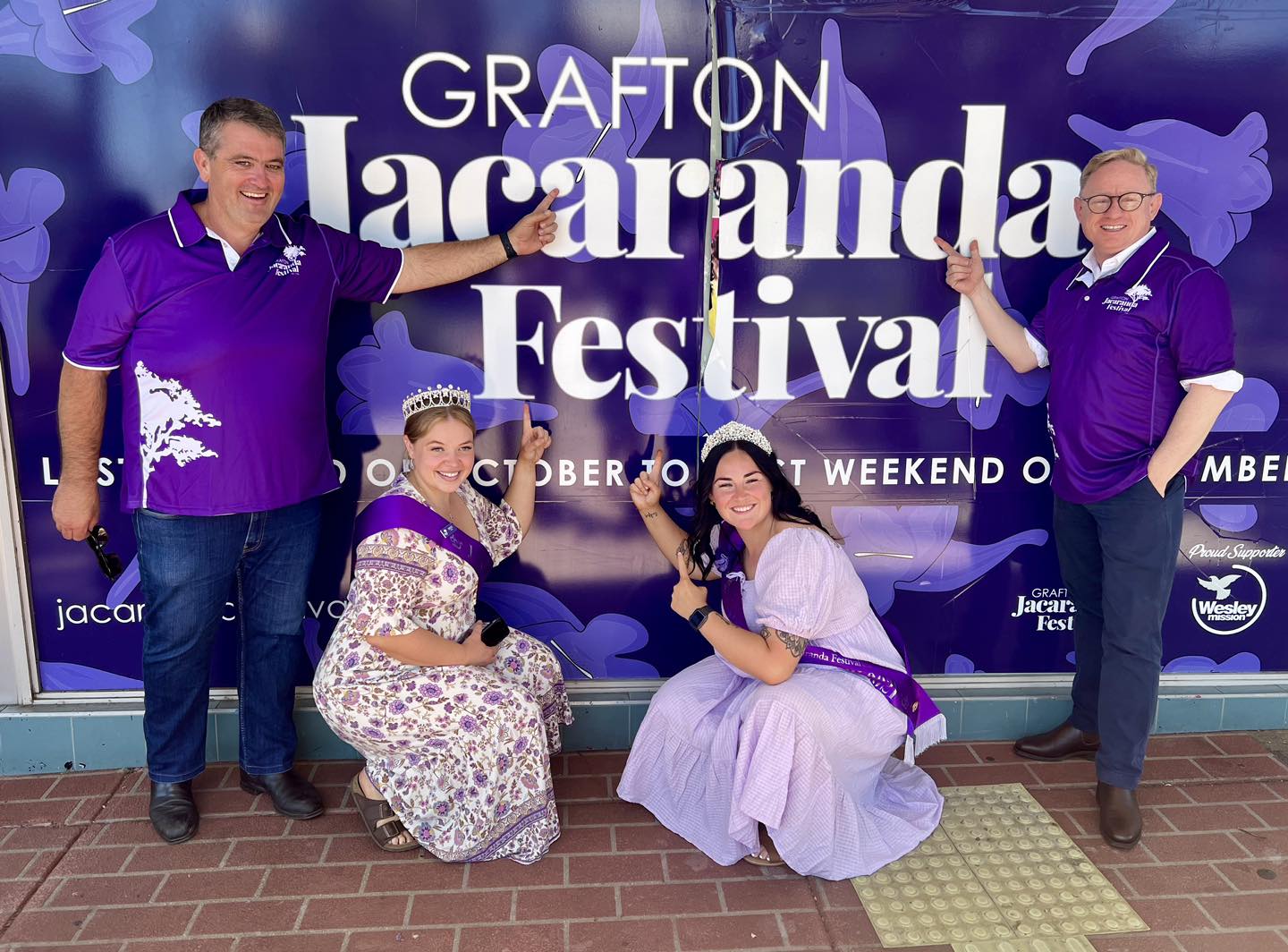 Absolutely spectacular day at Grafton Jacaranda Festival with my friend and Nationals Candidate for Clarence Richie Williamson. 
This fantastic event is the longest running floral festival in Australia and celebrates the blossoming of the magnificent Jacaranda trees (aren't they amazing!).
Each year it attracts thousands of tourists to the Clarence region, injecting serious $$$ into the visitor economy.
Over nine days they hold events like colourful street parades, markets, cultural events and handicraft displays, all culminating in the crowning of the Jacaranda Queen.
I had the pleasure to share a delicious Jacaranda Ice-cream with the current Jacaranda Queen, Hanna Craig and Jacaranda Princess Breeze Paine. They are both wonderful ambassadors for their community.
Congratulations to festival manager Mark Blackadder and his team for their incredible effort to make all this possible. Everyone is saying this is the biggest festival they can remember!!
I was also able to check out the Jacaranda Acquisitive Drawing Award (JADA) exhibition. This year, 56 artists were selected from 641 entries for the exhibition!
Catherine O'Donnell was the winner of JADA 2022 for her incredibly detailed work titled 'Glenbrook Window, Charcoal on paper'. Local Bundjalung artist, Dani Gorogo also showed me her magnificent art works!
We then met with one of the five local aboriginal artists who designed the artwork for Clarence Valley Council's illuminate and Building Bridges project.
They created a spectacular projection artwork to celebrate the endangered costal emu. It's estimated that there are only 50 left in the region. The projections will be lit from 7:30pm to midnight until the 5th of November.
Unfortunately, I couldn't check the projection out in person however I spoke with one of the artists, Debby Taylor who told me all about the work.