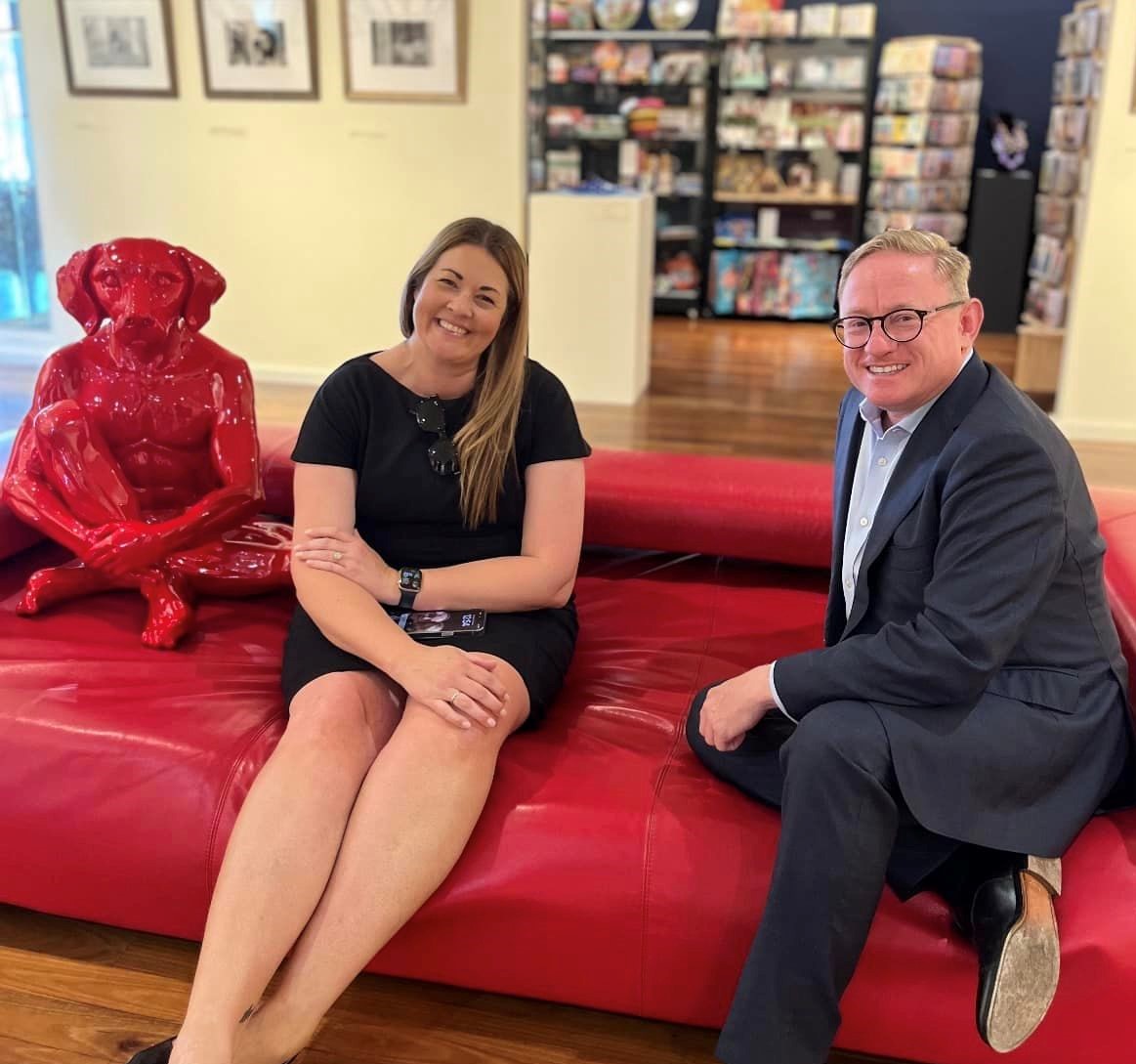 Minister for the Arts Ben Franklin and Member for Myall Lakes Stephen Bromhead today announced Manning Regional Art Gallery will benefit from $126,000 to upgrade the amenities at the gallery thanks to creative infrastructure funding from the NSW Government.
Member for Myall Lakes Stephen Bromhead said that the $126,000 will upgrade and renew the public amenities at Manning Regional Art Gallery.
"This funding will increase access and participation for our community and support the many events, workshops, openings and performances that take place at the Gallery," Mr Bromhead said.
"I welcome the NSW Government's investment to improve arts and cultural venues to be fit-for-purpose for the community, enhancing access and supporting the local economy.
"This funding will help us deliver state-of-the-art improvements and ensure our local audiences and visitors enjoy high quality cultural experiences. I am delighted the NSW Government has made this possible."
Minister for the Arts Ben Franklin said the funding will pay dividends for the community of the Myall Lakes by delivering a much-needed facility upgrade.
"This investment in cultural infrastructure is recognition of the valuable role arts and culture plays in the community," Mr Franklin said.
This funding is in addition to $30,000 for Manning Regional Art Gallery from the 2022/2023 Local Government Authorities (LGA) Arts and Cultural Projects Funding, which will be used to deliver a program of exhibitions, performances, and events to showcase work from emerging and established artists.
"The gallery is a vibrant cultural hub which nurtures artistic practice and fosters community engagement with the arts. This combined funding of more than $150,000 will provide a real boost to our much-loved Art Gallery" Mr Bromhead said.
For further information on arts, screen, and cultural funding, including targeted support opportunities, visit the Create NSW website at www.create.nsw.gov.au