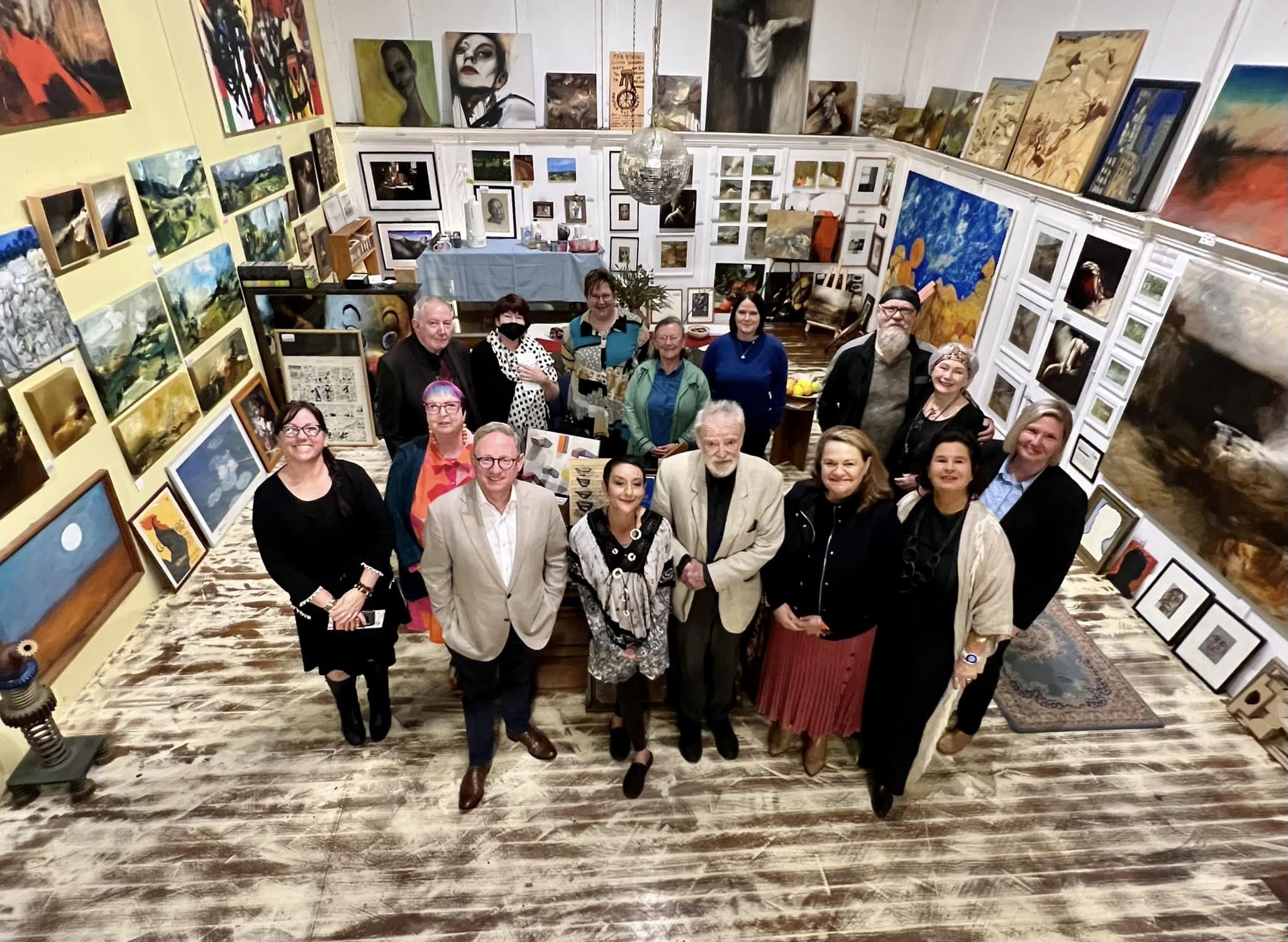 Minister for the Arts Ben Franklin and Member for Goulburn Wendy Tuckerman today announced Gunning's Coronation Theatre will benefit from $498,522 in funding thanks to the NSW Government's Creative Capital program.
Minister for the Arts Ben Franklin said the funding will benefit the Southern Tablelands and provide new opportunities for audiences to engage in arts and cultural experiences across communities with quality cultural infrastructure.
"Cultural equity is at the heart of the NSW Government's Creative Capital program and thanks to the $72 million investment by the Liberals and Nationals more projects like Coronation Theatre can now realise their ambitions, providing more people with access to arts and culture, no matter where they live in the state," Mr Franklin said.
Member for Goulburn Wendy Tuckerman welcomed the NSW Government's investment to support quality arts venues that will boost tourism and the local economy.
"Coronation Theatre currently houses The Picture House Gallery and Bookshop and supports the activities of more than ten community arts groups and practitioners," Mrs Tuckerman said.
"The Coronation Theatre is well used and loved by community as a performance space, an art gallery, art studio and workshop, cultural meeting place, and premises for the local arts and crafts association.
"I am delighted that the NSW Government is funding essential repairs to the leaking roof as well as providing insulation to the walls and windows to enable theatrical and musical performances to be held throughout the year," Mrs Tuckerman said.
Upper Lachlan Shire general Manager Colleen Worthy said she was grateful for the NSW Government funding and for the overwhelming community support for the restoration of the heritage Coronation Theatre.
"The Go Fund me campaign to save the theatre raised $10,000 in crowd sourcing and donations – it's heartening when a project like this has such widespread support."
Max Cullen and Margarita Georgiadis, custodians of The Coronation Theatre in Gunning, are thrilled with the announcement.
"We are so happy that this significant historical, iconic building in Gunning, will receive funds for the urgent renovations necessary to keep the Coronation Theatre going for the community and for generations to come. We are so grateful to the NSW Government, Upper Lachlan Shire Council and the Gunning and broader community for all their support to help save this cherished building".
The Coronation Theatre is one of 23 projects funded under the Medium to Large Projects category as part of the $72 million Creative Capital funding.
Further details on the Creative Capital program are available on the Create NSW website at www.create.nsw.gov.au.