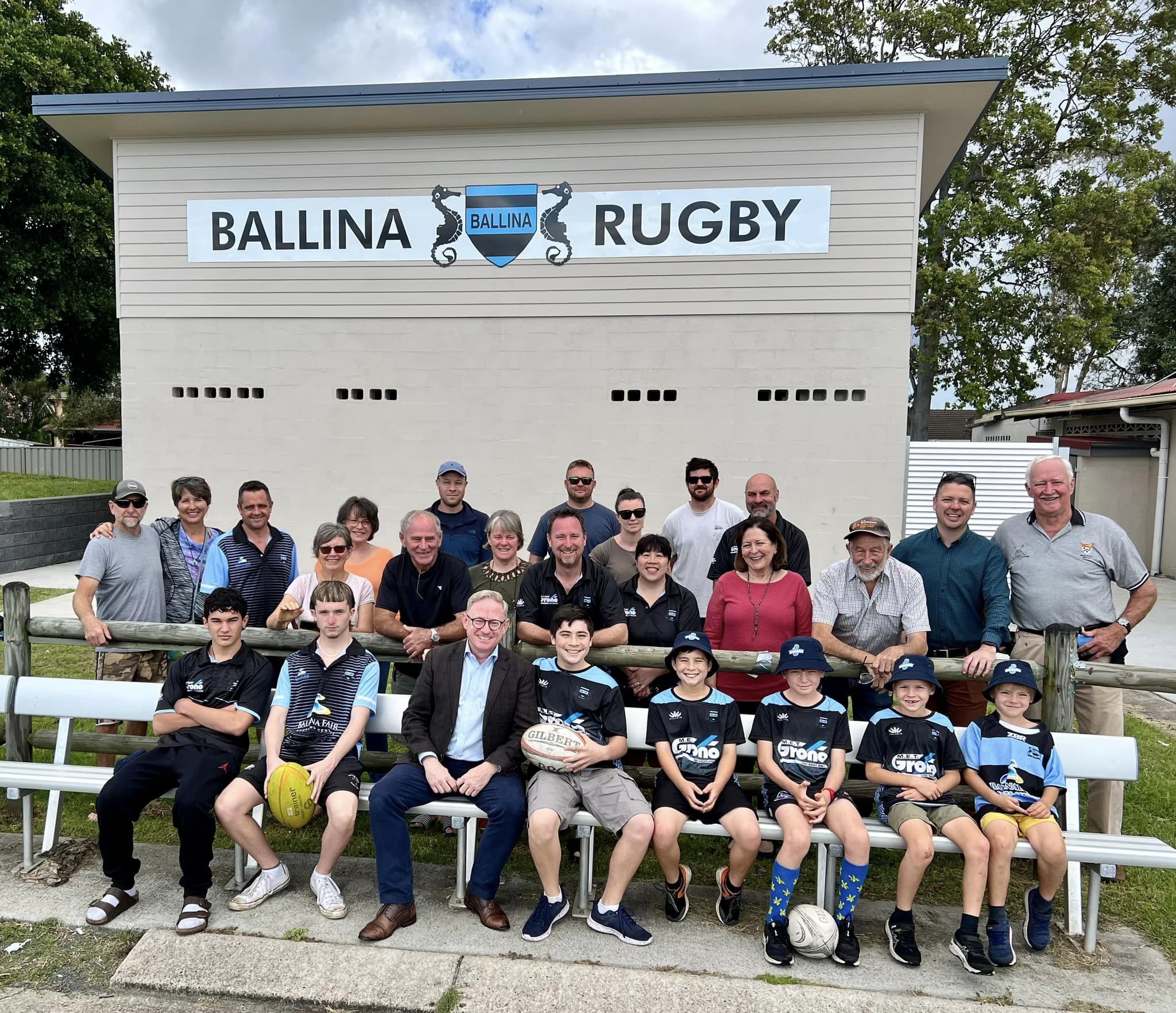 Ballina Rugby Club has received over $100,000 in funding thanks to the NSW Government's latest round of the ClubGrants program.
Local MLC Ben Franklin said this funding will ensure the enhancement of club facilities which will benefit the local community.
"The Ballina Rugby Club is an iconic part of our community and upgrading facilities at their home ground will make it more accessible for members and the Ballina community," Mr Franklin said.
"The proposed works include enlarging floor space, increasing the number of toilets, urinals and hand basins, a new floor and wall tiling, new plumbing to include recycled water, a modern laminated partition system, electrics, and painting.
"The NSW Government knows that these groups play a valuable role in supporting our community and boosting our local economy."
Minister for Hospitality and Racing Kevin Anderson said $12.5 million is allocated to the program each year to fund projects to build or upgrade community facilities, giving special consideration to vulnerable communities and areas enduring disasters like floods.
"These grants were designed to support organisations like the Ballina Rugby Club that have such a strong connection to their local community, enabling them to grow and continue to provide valuable services," Mr Anderson said.
 "Since 2015, the NSW Government has funded more than 560 community projects worth more than $85 million under the Infrastructure Grants program."
Ballina Rugby Club President Al Barrett said this is a welcome announcement from the NSW Government.
"This upgrade will mark a massive improvement to our Club. Our existing clubhouse amenities were constructed by volunteer labour and member's funds almost forty years ago," Mr Barrett said. `
"We are very grateful for the support our Club has had from the NSW Government in assisting us to refurbish and develop a first class amenity for the Ballina Community, both through the Infrastructure Grants Program and the Stronger Country Communities Fund."
Applications for the next round of funding open from 10 October 2022. To find out more or apply, visit https://www.nsw.gov.au/grants-and-funding/responsible-gambling-grants