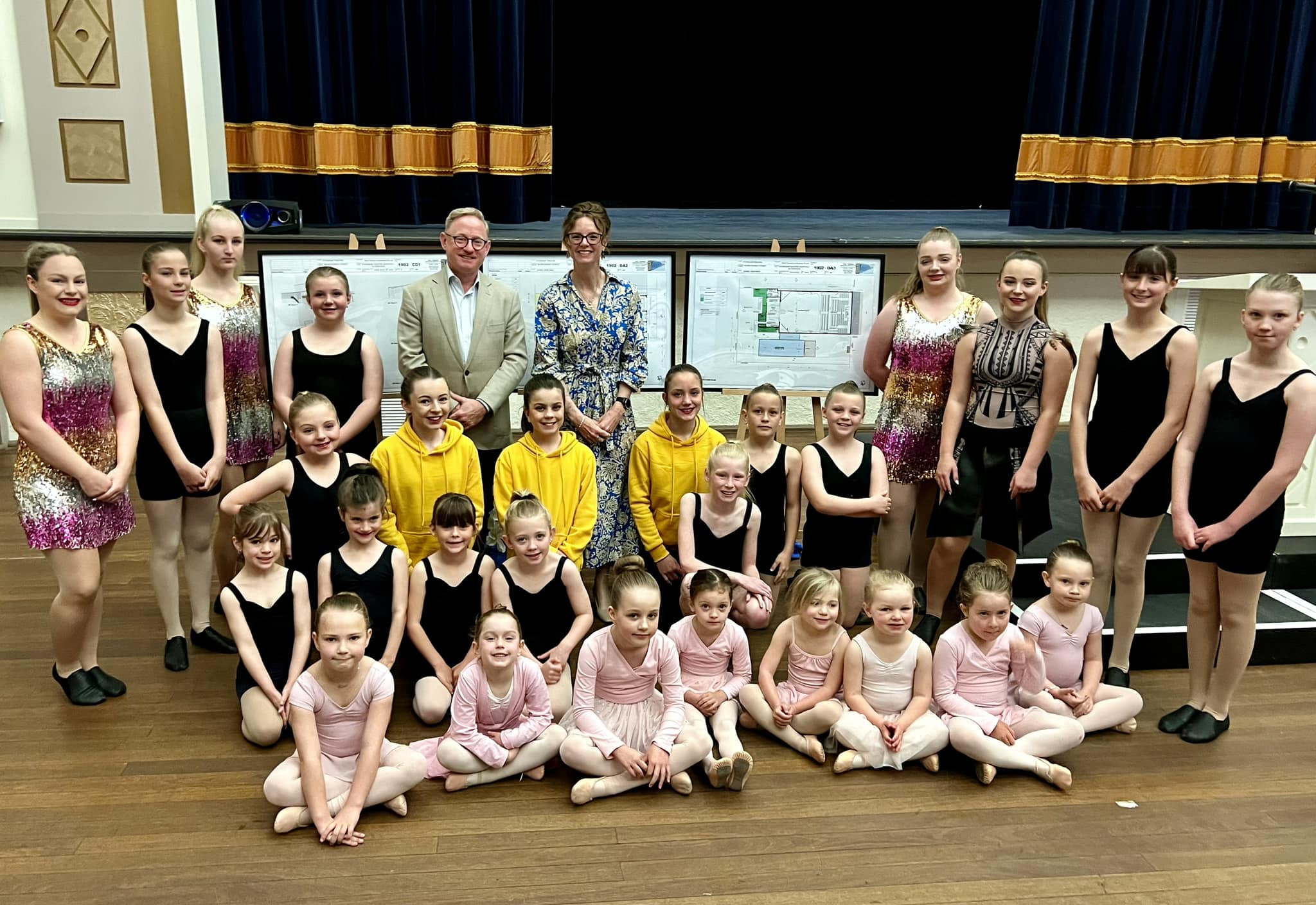 Junee's historic Athenium Theatre is set to receive a major enhancement thanks to a grant totalling over $1.5 million through the NSW Government's Creative Capital program.  
Member for Cootamundra Steph Cooke and Minister for the Arts Ben Franklin announced the funding which will ensure the community can access a greater variety of arts and culture performances.  
"The Athenium Theatre is a historical landmark for the region and through the support of the NSW Government it can now present high-calibre performances and shows for the enjoyment of the local community," Ms Cooke said. 
"This upgrade will re-work the kitchenette and entry space to become a new multi-purpose area, additional backstage dressing rooms and rehearsal space will also be created as part of the upgrade. In addition to this, a solar panel system will be installed. 
"The works will enhance Junee's iconic Athenium Theatre to be a fully functional performance centre, allow more of the building's potential and capacity to be realised." 
Mr Franklin said this project will upgrade the Athenium into a venue of choice for touring programs, regional performances and events within the Riverina region and NSW.  
"This important investment will improve the theatre's capacity as a premier venue to attract a greater variety of cultural experiences and community uses," said Mr Franklin.  
"Increasing the possible entertainment options of the theatre will strengthen the regional tourism offering and boost the Junee economy."  
Junee Shire Council Mayor Neil Smith said Junee's iconic Athenium Theatre is an important place for the community to experience exciting arts and cultural activities.  
"I am confident this state-of-the-art facility will significantly benefit our community by ensuring everyone can access creative experiences and further enticing visitors to the beautiful Riverina region," Cr Smith said.  
Further details on the Creative Capital program are available on the Create NSW website at www.create.nsw.gov.au