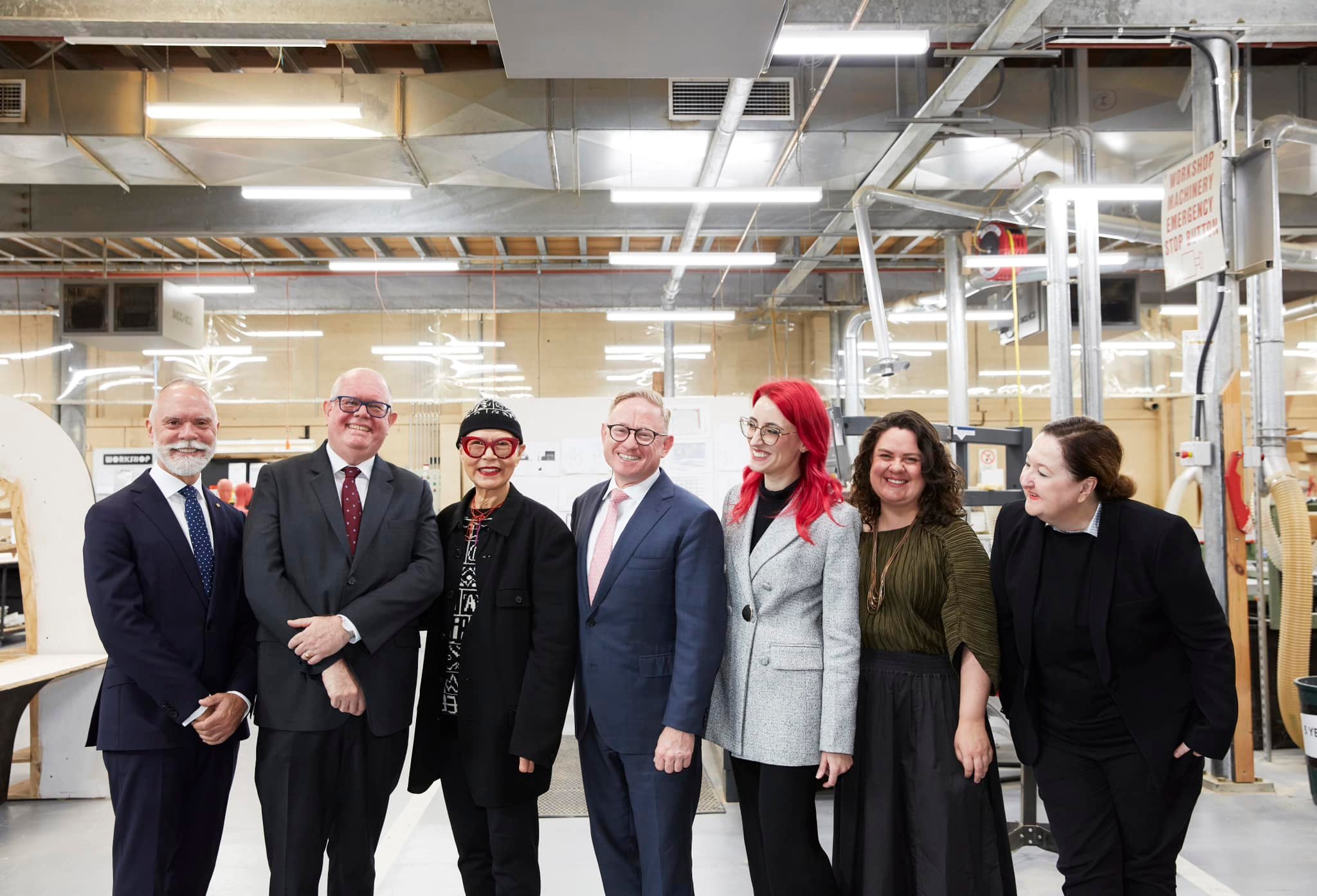 Powerhouse Ultimo is set to become an immersive education and professional hub for creatives thanks to a $10 million investment by Foundation University Partner the University of Technology Sydney.
Minister for the Arts Ben Franklin said the partnership will complement the NSW Government's investment into the renewal of Powerhouse Ultimo, and establish Ultimo as a leading creative industries precinct.
"The partnership provides an incredible boost to the NSW creative industries sector in the heart of a thriving precinct anchored by the landmark Powerhouse Ultimo renewal," Mr Franklin said.
"It will support NSW creatives across all stages of their career and dramatically expand the profile of Australian design and fashion on the national and global stage."
Minister for Skills and Training Alister Henskens said the partnership speaks to the University's reputation for practice-oriented education.
"This investment by UTS will generate incredible vocational opportunities for NSW local and regional students and emerging practitioners to develop lasting industry connections and skills that will serve them at the cutting edge of the global creative industries," Mr Henskens said.
UTS Vice-Chancellor and President Professor Andrew Parfitt said the partnership will deliver world class immersive creative industry experiences for UTS students as well as students right across NSW.
"The potential to share facilities and generate collaborations between students, researchers, museum staff and creative industries residents will elevate the creative industry output of NSW," Professor Parfitt said.
Powerhouse Chief Executive Lisa Havilah said the partnership offers a platform to activate the revitalised Ultimo precinct, through the delivery of major events, festivals and industry programs.
"The collaboration will elevate Powerhouse Ultimo's renewed focus on fashion and design by connecting the museum with researchers and industry professionals at the forefront of design innovation. Together, Powerhouse and UTS will create a world-class Creative Industries Precinct in the heart of the CBD. We thank UTS for their visionary investment into the future of Powerhouse Ultimo," Ms Havilah said.
Images will be available here.