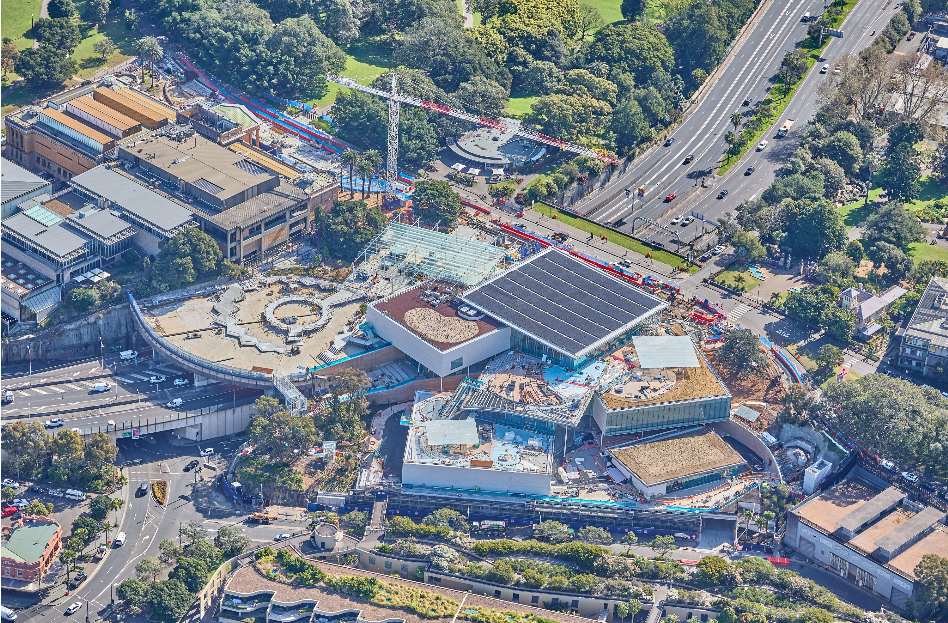 Major construction works for the $344 million expansion of the Art Gallery of NSW is now complete, with the new build on track to open its doors on Saturday 3 December. 
NSW Premier Dominic Perrottet said the project was part of the NSW Government's record investment in arts and culture.
"Sydney is Australia's only global city and the expansion of the Art Gallery of NSW bolsters our reputation as one of the world's cultural capitals," Mr Perrottet said. 
"The new building is an architectural masterpiece, befitting of some of the world's finest artworks and we can't wait to welcome the public in December.
"Our $244 million investment into this project will attract tourism, help inject $1 billion into the NSW economy and most importantly, inspire the next generation of artists."
The $244 million contribution was made possible by the NSW Government's successful asset recycling program, which Labor has always opposed.
Minister for Infrastructure, Cities and Active Transport Rob Stokes said delivery of the Art Gallery of NSW expansion created 540 construction jobs and was completed to an incredibly high standard.
"Cultural infrastructure is crucial to creating great cities and the Project expands one of Australia's leading landmarks, nestled in one of our finest public spaces," Mr Stokes said.
"This is an incredible building that combines striking design features with excellence in sustainability, recognised with a Six Star Green Star design rating.
"It has been designed to accommodate the artworks of the 21st century, with a fritted glass canopy, feature galleries and a unique 250-metre rammed earth wall sweeping through two levels of the building, made from NSW-sourced materials."
Minister for Arts and Tourism Ben Franklin said the spectacular new building will double the space for art, with floor space increasing from 9,000 square metres to 16,000 square metres.
"Along with enjoying leading exhibitions from around the world, visitors will also be able to enjoy new outdoor spaces, including a public art garden, all set in one of the world's most beautiful cultural precincts, adjacent to the Royal Botanic Garden Sydney," Mr Franklin said.
"It's also exciting that in addition to the new building by Pritzker Prize-winning architects SANAA, the Art Gallery's much-loved original building is being revitalised for everyone to enjoy.
"The expansion will include the celebration of Aboriginal and Torres Strait Islander art, showcasing the Art Gallery's internationally renowned collection in a permanent gallery, the first to be encountered by visitors on entrance level of the new building, as well as across the expanded art museum."
Together with the NSW Government's $244 million in funding, the Art Gallery has raised more than $100 million from private donors to support the extension. It is Australia's largest government and philanthropic arts partnership of its kind to date.