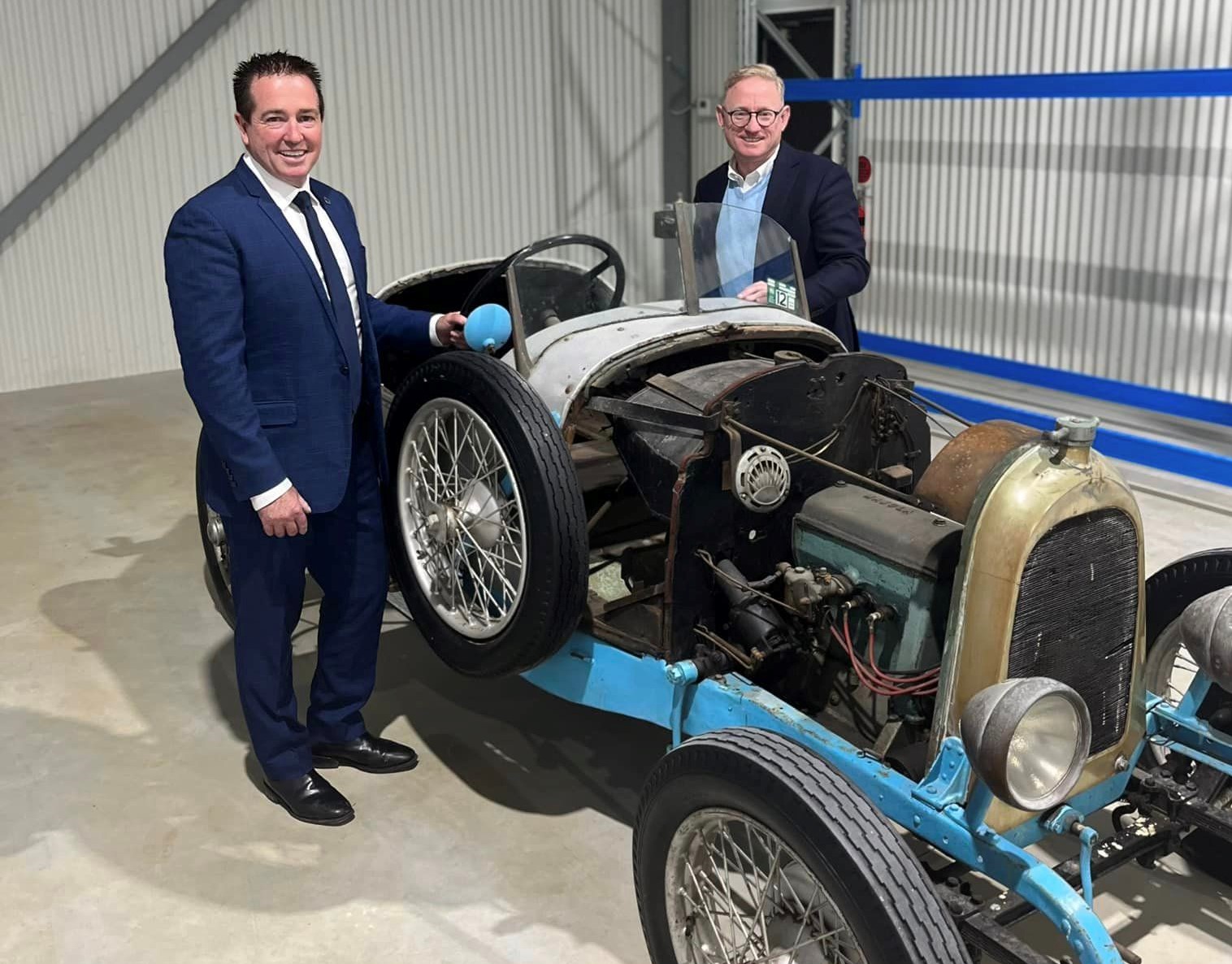 A collection of the state's most precious artwork and important archives will be safely housed in Bathurst thanks to a new $4.6 million collections centre. Being one of a kind in the regions the NSW Government has provided $2.3 million in funding through it's Regional Cultural Fund to make this project a reality.
Deputy Premier and Member for Bathurst Paul Toole said the Central Tablelands Collection Facility will benefit the entire region by safeguarding the most valuable and fragile works of art, as well as preserving the area's important archives and cultural items.
"This is a significant project for Bathurst that will shape its future as a destination for arts and culture and ensure it has the appropriate infrastructure to house and store our important pieces of history," Mr Toole said.
"By improving and supporting local museums, performance venues and libraries we are making towns and cities across regional NSW vibrant places to live, study, work and play."
Minister for the Arts Ben Franklin said the new fit-for-purpose facility will be an important site for artistic and cultural conservation and learning for regional NSW.
"Sharing knowledge and storytelling is at the heart of this Central Tablelands Collection Facility we're opening today and I'm excited that the NSW Government could be a part of this journey for the Bathurst community," Mr Franklin said.
"This new facility will serve the public as an open resource, encouraging the community to research and remember the region's extraordinary past, but has also been designed with the future in mind allowing plenty of growing room to accommodate new collections."
Mayor of Bathurst Robert Taylor said the project was a first of its kind for the area.
"This is an exciting time for Bathurst and our surrounding local government areas who will also be reaping the benefits of this state-of-the-art facility," Mr Taylor said.
"The future of our museum artefacts, art collections and council records are now secured."
The Regional Cultural Fund is part of the NSW Government's $3.3 billion Regional Growth Fund, designed to improve economic growth and productivity as well as community amenity with investment in regional communities.
Further details on the Regional Cultural Fund are available on the Create NSW website at www.create.nsw.gov.au.