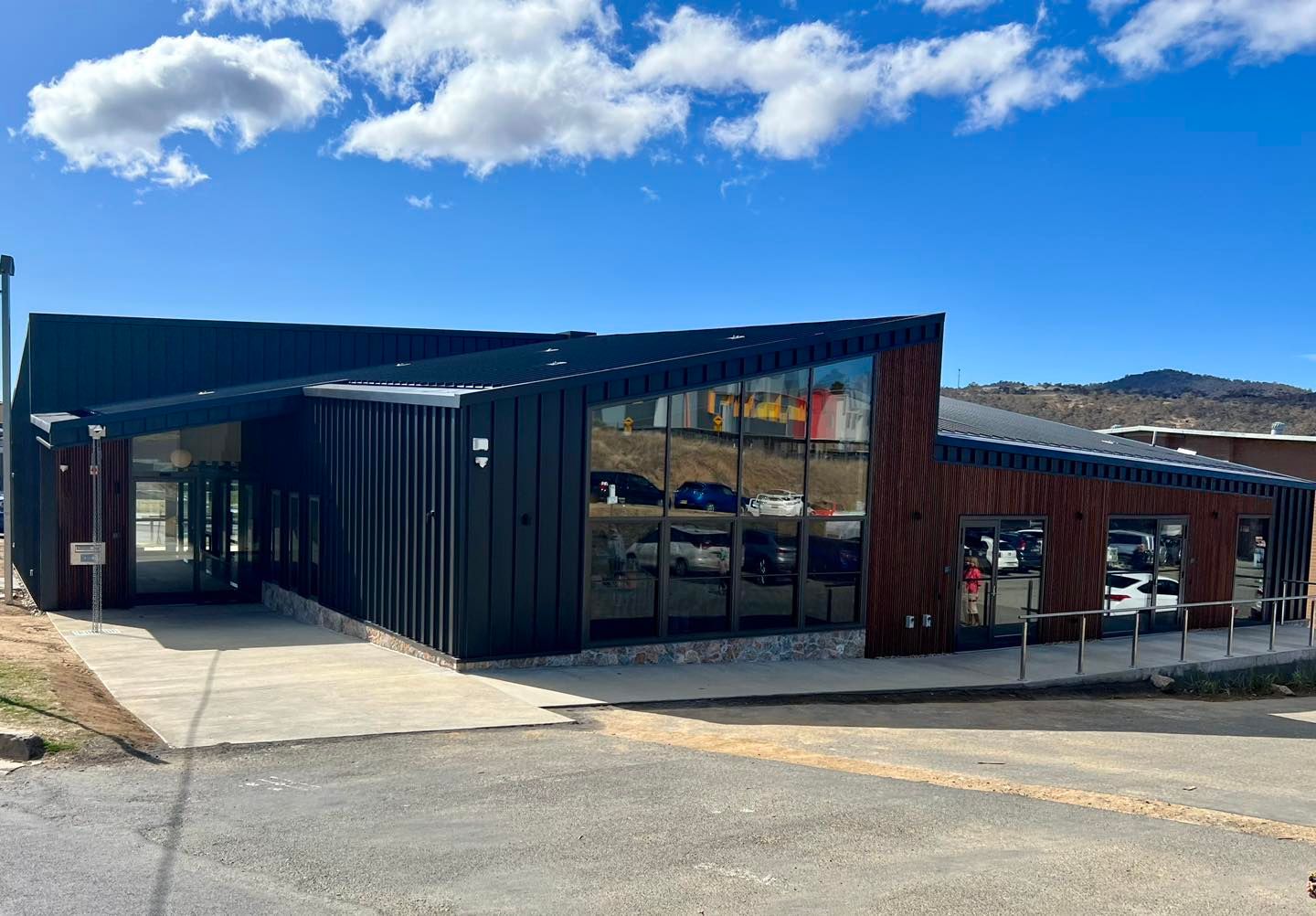 Jindabyne is set to receive a new modern library thanks to a $3.3 million investment from the NSW Government's Regional Cultural Fund.  
Member for Monaro Nichole Overall and Minister for the Arts Ben Franklin officially opened the new Jindabyne Community Library this morning which includes a state-of-the-art innovation hub and associated car park.  
Mrs Overall said this project will be a major asset for Jindabyne and the Snowy Monaro region.   
"We all know the value of libraries as essential spaces for communities, providing for local groups, students, seniors and residents. I congratulate Snowy Monaro Regional Council for what they have achieved," said Mrs Overall.   
"We encourage everyone from across the region to come and enjoy the new library and take advantage of this state-of-the-art space that's also a distinctive addition to Jindabyne." 
Mr Franklin said this new facility will enrich the lives of the residents and visitors to the Snowy Monaro region, providing a place where people can connect and learn. 
"The NSW Government's Regional Cultural Fund supports the development of cultural infrastructure to deliver educational, recreational and tourism benefits to local communities like Jindabyne," Mr Franklin said.  
"This modern library will provide study spaces for students of all ages and activity spaces for families while facilitating longer opening hours to better service the local community." 
The modular design means there is the option to move and re-purpose the building if required as part of the re-design of the town's civic area through the Snowy Mountains Special Activation Precinct. 
The NSW Government invested in the development of this project through a Regional Cultural Fund grant of $3 million and a Public Library Infrastructure Grant of $315,458.