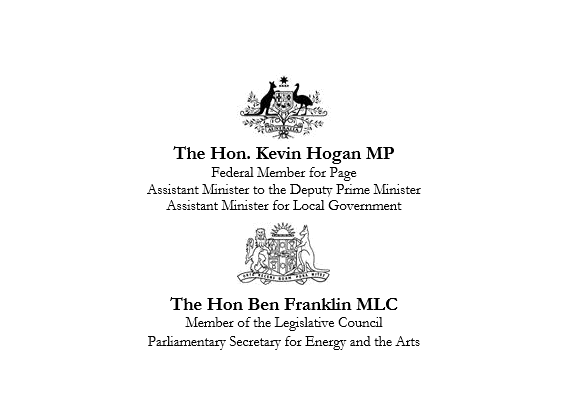 The Federal and State Government have today announced $2,546,640 combined funding to create an iconic Rainbow Road Walking Track in Nimbin.
Federal Member for Page Kevin Hogan said this project will boost economic recovery and create jobs in our community.
"This funding will be used to create a 1.1km walking track through our popular tourist town," Mr Hogan said.
"The walking track will complement existing infrastructure, linking to Nimbin's iconic main street, which features heritage murals and colourful street life."
State Member of the Legislative Council Ben Franklin said it is important our community facilities are of a high standard.
"The walk will showcase village culture and stunning natural landscapes," Mr Franklin said.
"The projects centre's around Nimbin's vision to be a high quality, nature based tourism destination."
Lismore City Council Mayor Vanessa Ekins welcomed the funding by the Federal and State Government.
"This project will make a big difference locally, creating opportunities to increase tourism, employment and economic recovery, as well as  building community cohesion and making us more resilient in times of crisis," Cr Ekins said.
The Bushfire Local Economic Recovery Package is one part of the $4.5 billion overarching bushfire support program co-funded by the Australian and NSW Governments for bushfire recovery, response and preparedness in NSW. For further information, visit www.nsw.gov.au/blerfund