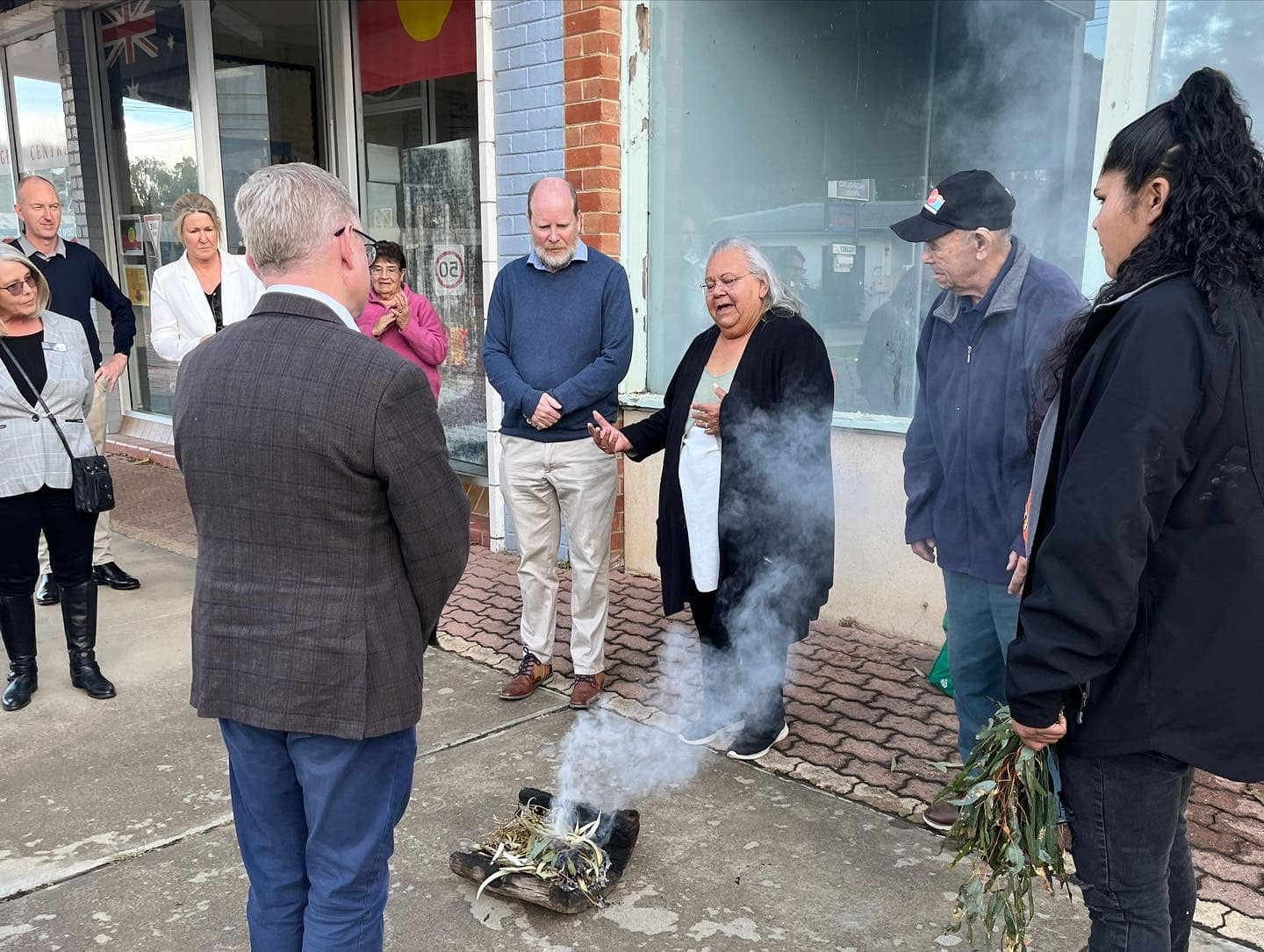 Deniliquin's Yarkuwa Indigenous Knowledge Centre will receive $715,000 to purchase and re-design its Cultural Centre thanks to the NSW Government's Creative Capital program.
Minister for Aboriginal Affairs and the Arts Ben Franklin said this project will allow Yarkuwa to provide a permanent home to safe-guard significant cultural and archival collections. 
"This funding will create a permanent location for future generations to build on and explore while also creating a culturally safe space where Aboriginal people can be empowered to connect, share and access new skills," said Mr Franklin.
"The extension will allow Yarkuwa to continue its important work in creating opportunities for the younger generations, improving the communities' understanding and recognition of local Aboriginal art and culture.
"This is an important cultural infrastructure project for Deniliquin that will shape its future as a destination for Aboriginal art and culture, and enhance experiences for visitors."
Yarkuwa Indigenous Knowledge Centre Chairperson Jeanette Crew OAM said this announcement is the culmination of almost 20 years of work for the organisation. 
"This funding marks the next step to create a permanent location for the Yarkuwa Centres including the many important historical and cultural collections," Mrs Crew said.
"It will provide a permanent Centre for the next generation to grow and develop and I thank the NSW Government for their support in our vision."
The Yarkuwa Indigenous Knowledge Centre is one of 23 projects funded under the Medium to Large Projects category as part of the $72 million Creative Capital funding.
Further details on the Creative Capital program are available on the Create NSW website at www.create.nsw.gov.au