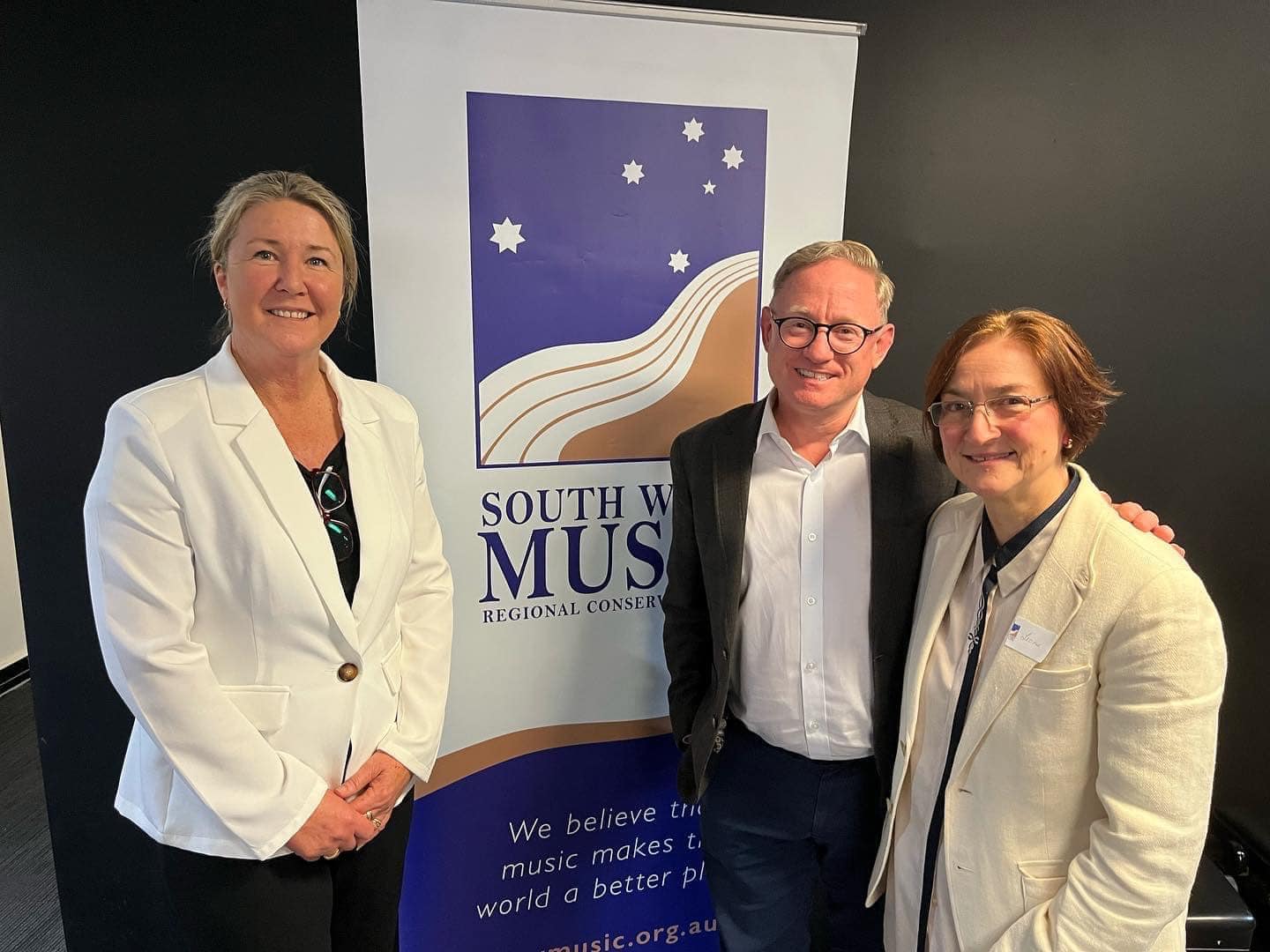 South West Music Regional Conservatorium will have a permanent home after 35 years thanks to $4.3 million in funding through the NSW Government's Creative Capital program.
Minister for the Arts Ben Franklin today announced funding which will allow South West Music to purchase, upgrade and refurbish the heritage listed premises in Deniliquin.
"South West Music services 18 rural and remote schools and this project will enable greater capacity to teach music to more students of all ages and abilities throughout the region," said Mr Franklin.
"It will also assist in servicing the growing demand from disability and mental health clients which shows the importance of South West Music as a significant community cultural organisation in the Western Riverina and Murray region."
The upgrades include an upstairs extension of seven teaching studios, a band room, a recording studio, an audiovisual production studio, an artist's co-working space, and accommodation for visiting teachers, artists, and touring performers.
The renovations will feature state-of-art sound and lighting, a flexible foyer/gallery, a 150 – 200 seat auditorium and an upstairs outdoor performance deck. The facility will be fully wheelchair accessible.
South West Music Regional Conservatorium CEO Leone Knight said it will now be equipped to celebrate and promote the true value of music to the community.
"This investment has brought our vision for South West Music to life, creating a permanent home and providing a world-class cultural facility that supports music education, performance, the arts and our local economy," Ms Knight said.
Further details on the Creative Capital program are available on the Create NSW website at www.create.nsw.gov.au.