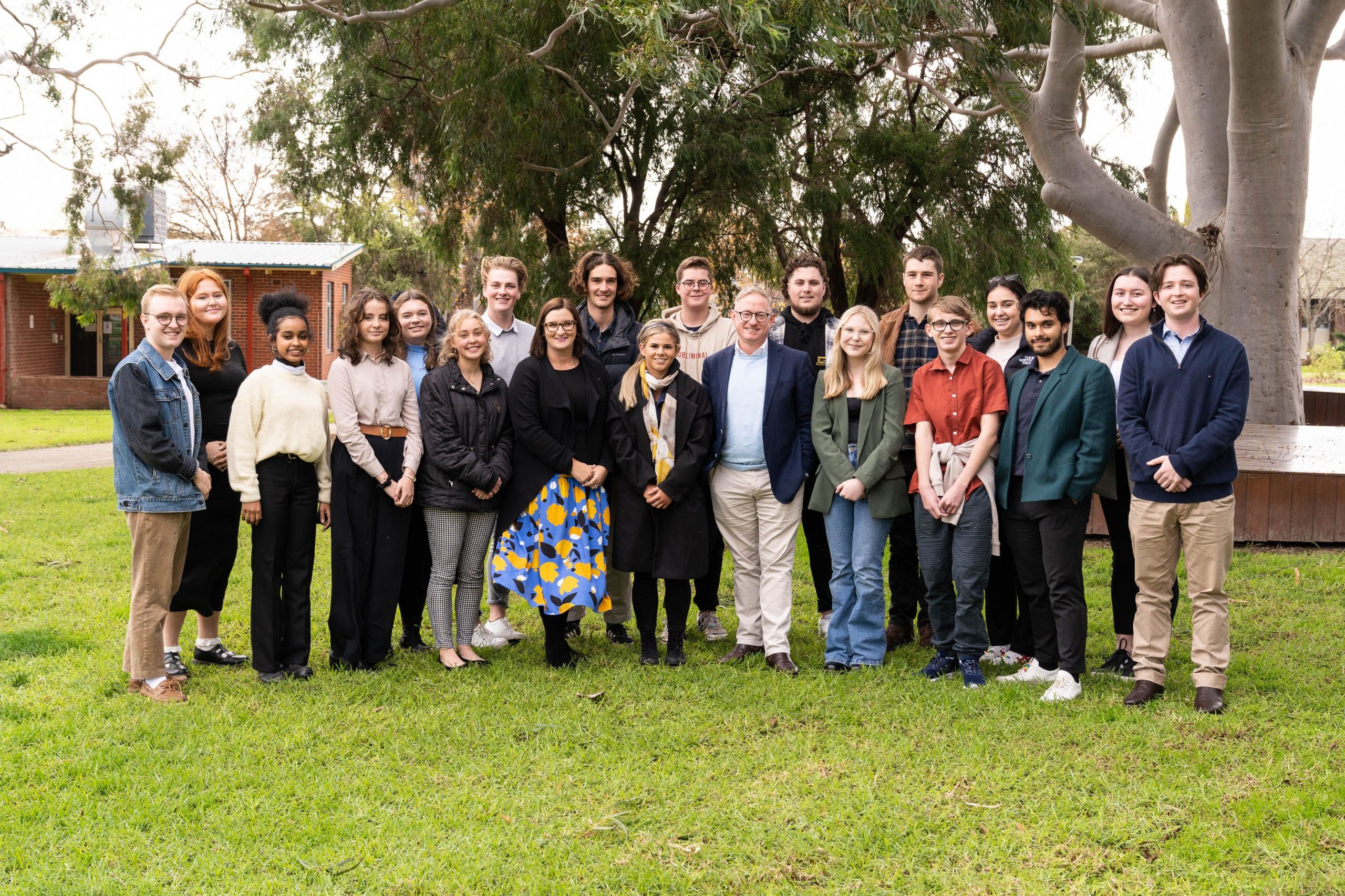 International Youth Day is an opportunity to celebrate the thousands of young people across regional and rural areas who continue to make the most of their opportunities to live, work and thrive in local communities thanks to the ongoing support of the NSW Government.
Minister for Regional Youth Ben Franklin said International Youth Day is not only a cause for celebration but also a chance to reflect on the State's incredible regional youth who achieve so much despite the potential for challenges.
"I have met with many inspiring young people living in the regions and their positive outlook and determination inspire me every day. I am focused on increasing opportunities and finding innovative ways to deliver positive outcomes for our regional young people," Mr Franklin said.
"In the 2022-23 Budget the NSW Government provided record investment to deliver a suite of measures that build on the work we are already doing to ensure regional youth reach their full potential without having to move to a major city.
"The funding is supporting the continued rollout of the Regional Youth Taskforce, Regional Gap Year Campaign, our Youth Community Coordinators, our Children and Young People Wellbeing Recovery Initiative and the Holiday Break Program, which has allowed thousands more regional young people to take part in free or subsidised recreational activities during their school holidays.
"Our young people are vital to maintaining vibrant regional communities, and the NSW Government is committed to ensuring regional youth have all the tools they need to thrive and prosper."
The Regional Youth Taskforce is the first of its kind in NSW and puts regional youth front and centre in the decision-making process, providing advice and feedback on state-wide policy decisions and local plans.
Regional Youth Taskforce member for the North Coast Mikal Tesfamariam said the taskforce is an incredible opportunity for young people to represent their region.
"The Regional Youth Taskforce is a substantial platform for young people to voice their thoughts and present solutions for the issues and challenges in their region," Ms Tesfamariam said.