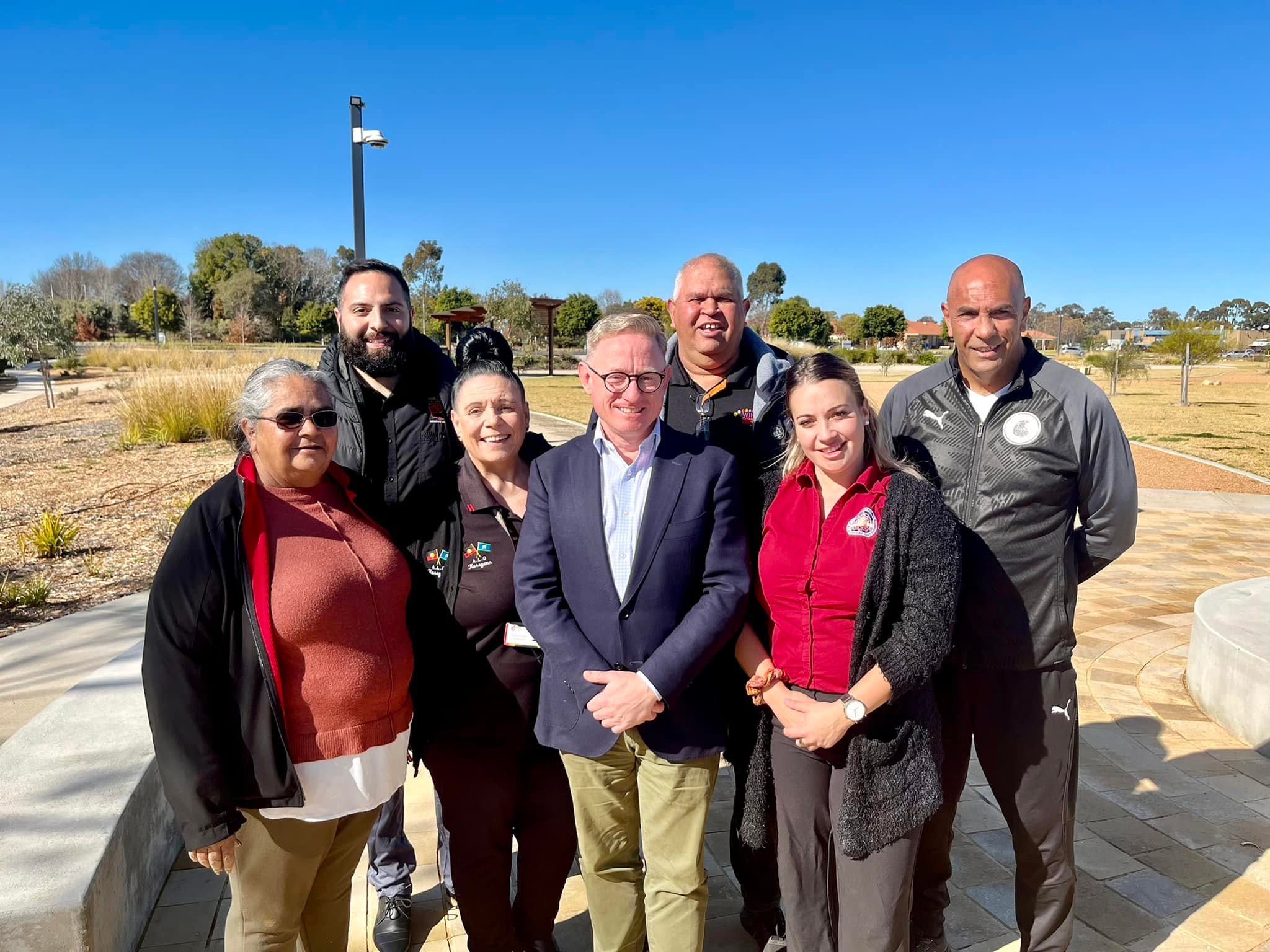 The Dubbo region's rich Aboriginal heritage is set to be preserved and shared for generations to come thanks to a partnership between the NSW Government, Dubbo Regional Council and Traditional Owners.
Member for Dubbo Dugald Saunders was today joined by Minister for Aboriginal Affairs and the Arts Ben Franklin to announce $5 million in funding from Create NSW's Creative Capital program for Stage Two of the Wiradjuri Cultural Tourism Centre and Educational Safe Keeping Place.
Mr Saunders said this project will deliver on the community's wishes following   consultation with members of the community.  
"This is an exciting day for the people of Dubbo, especially the Wiradjuri people, who have called this land home for tens of thousands of years," Mr Saunders said.
"Their heritage is something to be celebrated and cherished, and I want to thank all members of the Aboriginal community who have been involved in this project.
"Today's announcement builds on the community's vision for an Aboriginal tourism centre and will provide significant social, cultural and economic benefits for Aboriginal Australians now and into the future."
The NSW Government has previously committed over $3.3 million in Stage One of this project which included a museum, artist's studio, commercial gallery, amenities, souvenir/admissions area and café with edible/medicinal gardens.
Stage Two will introduce a touring exhibition space, immersive exhibition space, Aboriginal Business Development Hub, corporate and event spaces, and a Wilay Wiradjuri Keeping Place.
Minister for Aboriginal Affairs and the Arts Ben Franklin said this project will deliver a quality cultural experience while boosting tourism and the economy in the Dubbo region.
"The Wiradjuri Cultural Tourism Centre provides immense cultural, social, and economic benefit to the community and Stage Two will deliver a range of commercial partnerships with local Aboriginal businesses," Mr Franklin said.
"The Keeping Place addresses community requests to ensure there is a separate cultural-led space with capacity for growth, and to provide a safe place for repatriated artefacts from museums and personal collections.
"This is an important cultural infrastructure project for the Dubbo region that will shape its future as a destination for arts and culture and will enhance experiences for audiences and visitors alike."
Further details on the Creative Capital program are available on the Create NSW website at www.create.nsw.gov.au.