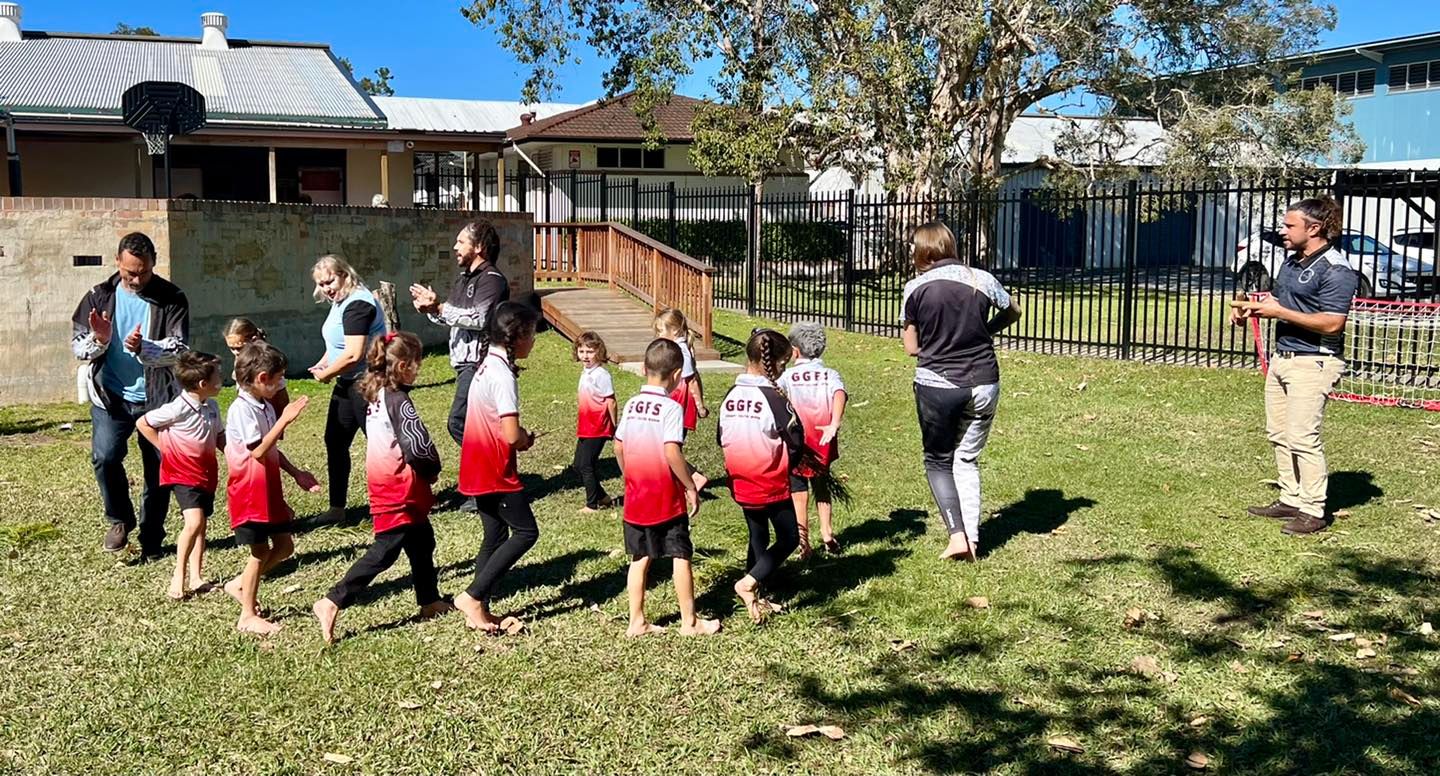 The first bilingual Aboriginal Language School in NSW, Gumbaynggirr Gingana Freedom School (GGFS), will receive $185,508 in funding from the NSW Government for a new two-year pilot partnership.
Minister for Education Sarah Mitchell and Minister for Aboriginal Affairs Ben Franklin today announced funding to further support NSW Aboriginal Language revitalisation and will offer three cadetships to Gumbaynggirr Language speakers to undertake undergraduate teaching degrees.
Ms Mitchell said she was thrilled to see the wonderful work the school does teaching Gumbaynggirr language.
"The partnership helps strengthen Gumbaynggirr language and community, increasing the number of qualified teachers who can teach Gumbaynggirr Language from one to four," Ms Mitchell said.
Mr Franklin said this new pilot partnership with the Bularri Muurlay Nyanggan Aboriginal Corporation (BMANAC) will allow cadets to undertake their study while working full-time at the Freedom School as language/learning support officers.
"I'm proud to see this funding support Aboriginal community-controlled organisations and widen knowledge sharing and learning across NSW as part of state-based efforts to support the wider use and appreciation of Aboriginal languages," Mr Franklin said.
Member for Coffs Harbour Gurmesh Singh said the NSW Government is committed to strengthening the use of Aboriginal Language through programs such as the Aboriginal Languages Revival Program.
"This pilot will be invaluable for on the ground Community input and will support Communities in their efforts to determine and control the use, growth and cultural integrity of their Languages."
Executive Director of the Aboriginal Languages Trust, Gamilaroi and Dhungutti person Clare McHugh said the bilingual school provides students with a culturally safe, strength and inquiry-based learning environment, where Gumbaynggirr children are immersed in their ancestral Language.
"This is a significant achievement for the Gumbaynggirr Language and for the education of Gumbaynggirr children," said Ms McHugh.
"Reawakening Aboriginal Languages is about giving Aboriginal children their sense of belonging and investing in them for the future."