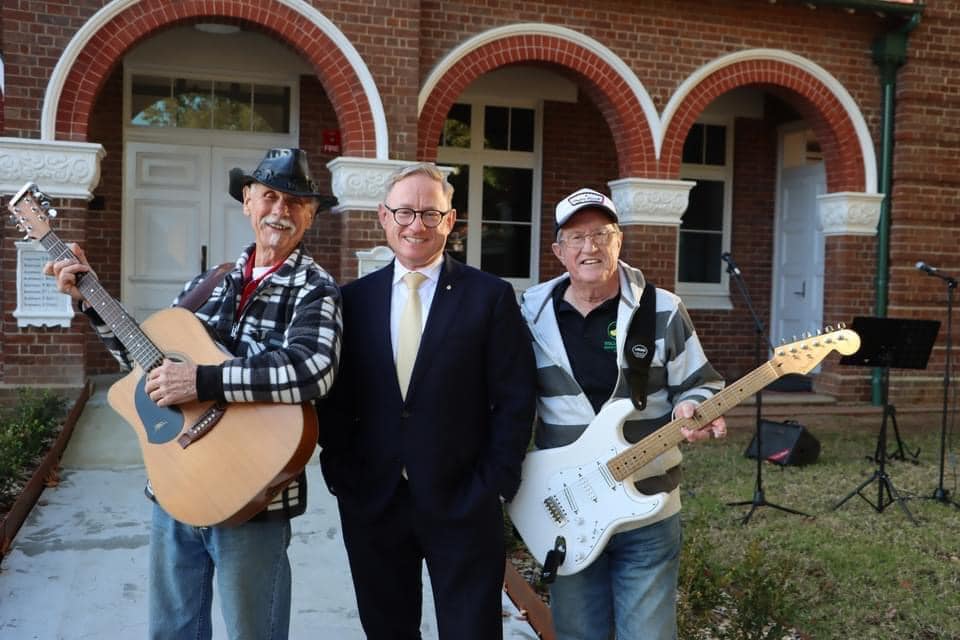 Wollondilly's Performing Arts Centre (PAC) will receive a $2 million boost through the NSW Government's Creative Capital program.
Minister for the Arts Ben Franklin said the funding will ensure Wollondilly has a state-of-the-art and versatile space that will attract diverse performances, providing new opportunities for audiences to access vibrant arts and cultural experiences.
"The funding will see a tension wire grid installed above the seating area for safer and inclusive access above the stage and a commercial kitchen fit-out. The investment will also see a seating pit, which can be transformed to an orchestra pit and dock leveler installed to ensure touring shows can safely load and unload at the venue," Mr Franklin said.
Mr Franklin said construction of the Performing Arts Centre which is expected to begin in September.
"This is an important cultural infrastructure project for Wollondilly that will shape its future as a destination for arts and culture and enhance experiences for audiences and visitors alike," Mr Franklin said.
Member for Wollondilly Nathaniel Smith said that the NSW Government's investment would support quality arts venues for the community that will boost tourism and the Wollondilly economy.
"The Wollondilly PAC will be an important draw card for the region and will attract big name performers to the area, boosting the local economy and bringing Picton to life," Mr Smith said.
"This targeted funding will ensure the new PAC will be fully accessible and have the technical necessities to provide better cultural experiences for local community groups and audiences, as well as for visitors, artists, and performers. This is a great investment by the NSW Government, which will really benefit and be enjoyed by people of all ages in Wollondilly."
Mayor of Wollondilly Shire Council Matt Gould said Council welcomes today's announcement of $2 million funding for the inclusion of accessibility and technical upgrades for the PAC which will be the centrepiece of the new Wollondilly Cultural Precinct.
"I'd like to thank the NSW Government and Minister Ben Franklin for this funding, which will enable us to make the space the best it can be to meet the needs of all our users. Thank you also to the community groups who sent letters of support as part of the funding application," Cr Gould said.
Further details on the Creative Capital program are available on the Create NSW website at www.create.nsw.gov.au