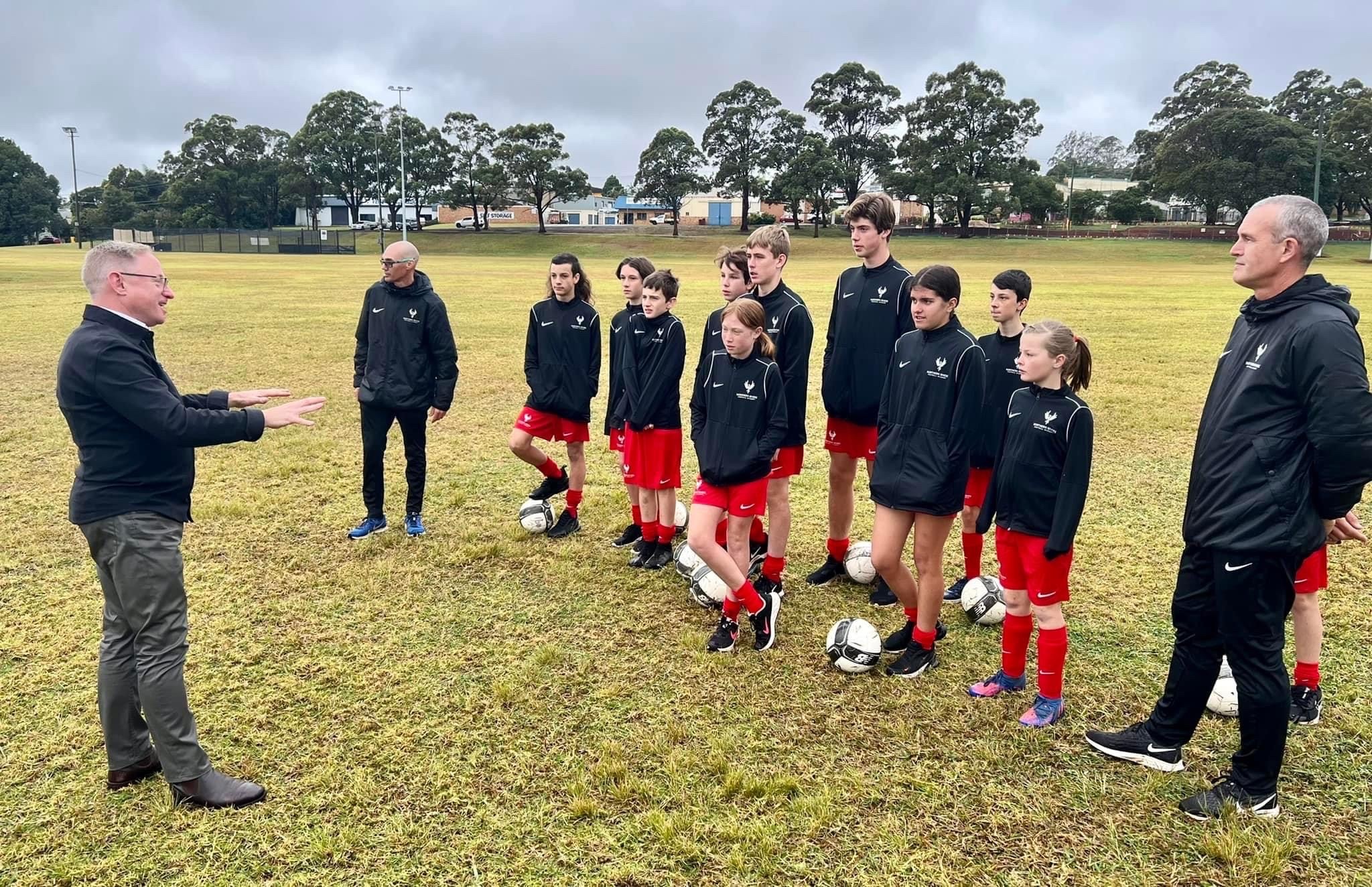 Thousands of Australia's professional and senior footballers of the future will converge on the NSW North Coast for the Joeys Mini World Cup from 26 September to 1 October.
The NSW Government, through its tourism and major events agency, Destination NSW, has partnered with Lismore City Council to secure the event, ensuring one of the nation's largest regional football tournaments is hosted in the Northern Rivers regional centre for the next three years.
Minister for Regional Youth Ben Franklin said this event would showcase our junior football stars while providing a welcome boost to the local visitor economy.
"The NSW Government is proud to support the Joeys Mini World Cup, which is an important pipeline for the development of Australia's future professional and senior footballers, so I am delighted it will be hosted in a football-loving community like Lismore for the next three years," Mr Franklin said.
"I thank all stakeholders and organisers for their commitment to this event, especially in light of the challenges the region has faced and can't wait to see kids back playing a high level of competitive football."
"The Joeys Mini World Cup will draw thousands of competitors, supporters and officials to Lismore, which will also provide a fantastic boost to the visitor economy of the Northern Rivers region."
Lismore City Council General Manager John Walker said Council would work with Destination NSW, the Northern Rivers Football Academy and Football Far North Coast to ensure the growth of the tournament and football in the region.
"Lismore's reputation as a sporting and football regional hub makes it the perfect location to continue to grow this event, which will draw more than 2000 people from across NSW and Queensland," Mr Walker said.
"Council would like to thank Destination NSW, as well as the Northern Rivers Football Academy and Football Far North Coast, who will both assist with the coordination of the tournament."
The Joeys Mini World Cup is an annual, club-based youth football tournament for age groups ranging from under-10 to under-19, played in the September/October School Holidays. For more information visit www.joeysminiworldcuplismore.com