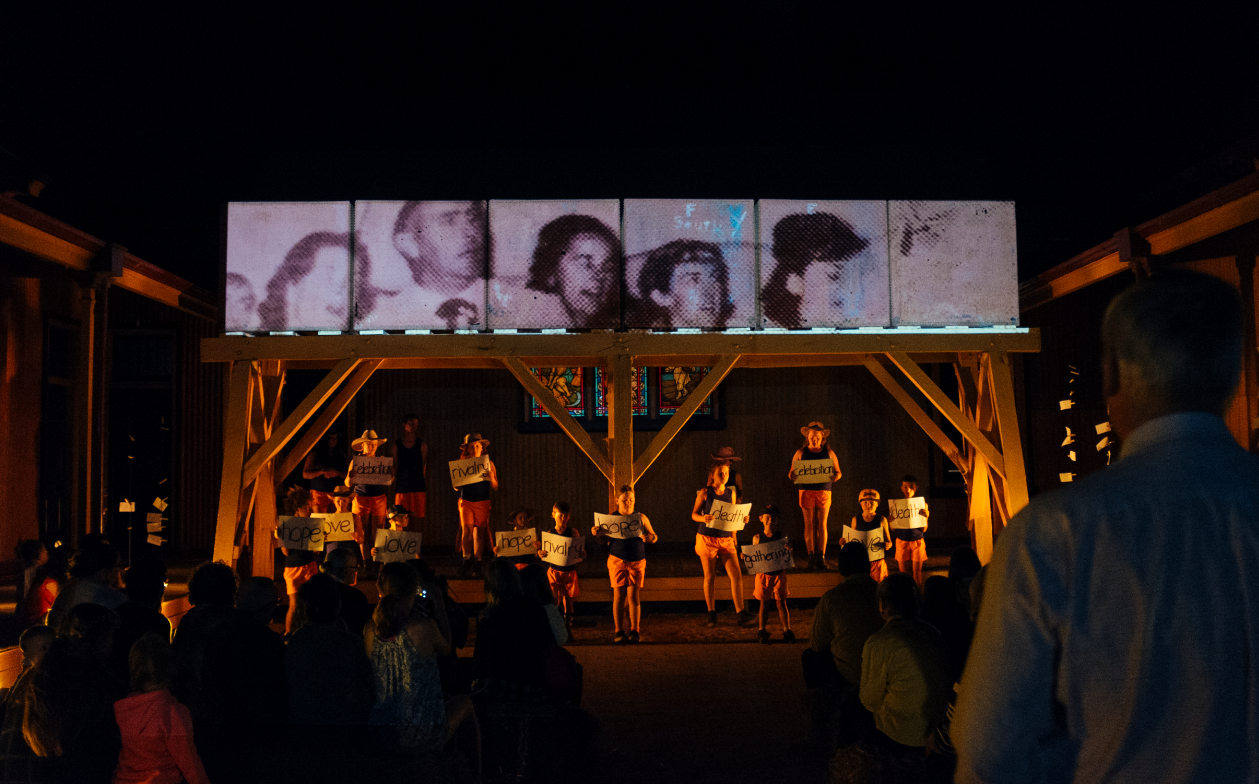 Regional audiences across the state are in for a show with eight high-calibre arts and culture organisations set to take their shows on the road, thanks to the NSW Government's Regional Arts Touring and Multi-Year Regional Arts Touring programs.
Minister for the Arts Ben Franklin said the funding will improve access to arts and cultural experiences across regional NSW and provide a much-need boost to local economies.
"These touring exhibitions and performances will enhance local access to a range of diverse creative experiences, complementing the existing vibrant arts and cultural sector that regional NSW already has to offer," Mr Franklin said.
"Over the next four years, the supported tours will visit more than 30 regions across NSW and are expected to attract up to 84, 000 attendees and deliver 573 jobs for creative professionals.
"Everyone in NSW should have the opportunity to enjoy diverse and innovative creative experiences. This funding will deliver outstanding experiences throughout NSW. From family friendly theatre through to cutting edge contemporary performing arts, there is truly something for everyone."
Outback Theatre for Young People CEO and Creative Producer Sarah Parsons said the Regional Arts Touring funding will build the viability of NSW arts and cultural organisations by developing new markets and audiences.
"The sustained and meaningful impact of a dedicated fund that is focused on development and delivery of arts projects in regional areas cannot be overstated," Ms Parsons said.
"This investment will continue to highlight the strong, varied and authentic arts ecology of regional NSW in a way that aims to deeply embed opportunities to participate in the arts across a wide variety of communities, audiences, and artists."
This year's Regional Arts Touring (Round two) and Multi-Year Regional Arts Touring programs have supported six Regional Arts Touring applicants and two Multi-Year Regional Arts Touring applicants for a total of $642,523. Recipients include:
Regional Arts Touring applicants
Ensemble Offspring Ltd. NSW tour and remount of The Surge by Ensemble Offspring
Sydney Youth Orchestras Inc. Sydney Youth Orchestras (SYO) presents The Big West Tour 2023
Performing Lines Ltd. 2023 NSW tour of TWO by Raghav Handa
Contemporary Asian Australian Performance (CAAP) Inc. CAAP tours regional NSW in 2023 with Lost In Shanghai
Monkey Baa Theatre for Young People Ltd. NSW 17-venue tour of Monkey Baa's Possum Magic in 2023
CDP Theatre Producers Pty Ltd. Are We There Yet?
Two Multi-Year Regional Arts Touring applicants
Museums & Galleries of NSW Ltd. Sharing Stories: Museums & Galleries of NSW Regional Touring Program
Outback Theatre for Young People. Outback Outreach: Sustainable Arts in Rural NSW
For further information on arts, screen, and cultural funding, including targeted support opportunities, visit the Create NSW website at www.create.nsw.gov.au
Image credit: Outback Theatre for Young People, The Echo in Our Walls, Bishops Lodge, Hay, 2016. Photo: Victoria Anderson